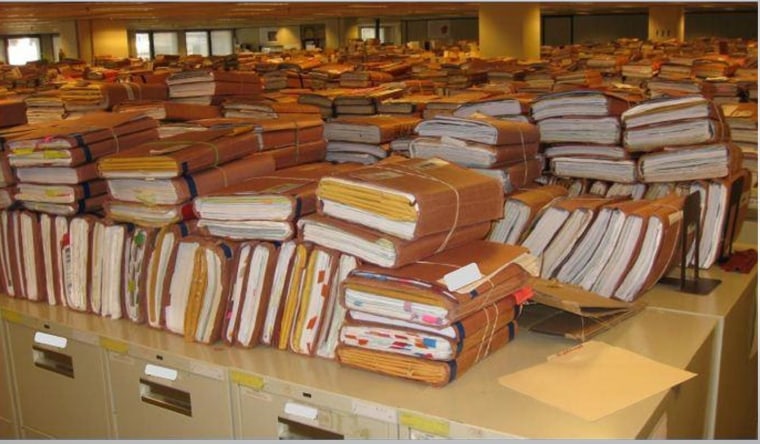 According to a report out last week by the Center for Investigative Reporting, the average veteran will wait 273 days to receive disability compensation and other benefits. While the war in Iraq has been over for more than two years, the impact of the war continues to reverberate across the country.
The photo showing these stacks of backlogged applications was part of a report on the VA Office in Winston-Salem, NC. It found that the excessive number of claims "appeared to have the potential to compromise the integrity of the building."
David Wood, a Pulitzer Prize-winning Senior Military Correspondent with the Huffington Post, said on NOW with Alex Wagner Tuesday, "The Department of Veterans Affairs was hugely unprepared for this war, as was the U.S. military."
"I came across a veteran who had been waiting four years for the VA to process his claim," Wood said. "It's unacceptable."
Watch Alex Wagner's full discussion with David Wood and the NOW panel about how America is treating its veterans and the glaring problems that need to be rectified.