Since dropping in recent polls, one-time front runner Newt Gingrich is acknowledging that negative ads from his republican rivals are impacting his campaign. At an Iowa town hall last night, he asked his opponents for a cease fire, saying the only person who benefits from the infighting is President Obama:
It would be nice if candidates were responsible for the things being done by the people who know them personally who are trying to help them get elected but my plea to people across this state over the next 14 days is simple, when you see one of these guys, ask them how they can keep running negative stuff... Tell them they ought to be ashamed of themselves, to take this junk off the air. And don't hide behind some baloney about the super pac that I actually have no control over that happens to be run by five of my former staff. That's just baloney.
But it hasn't given Romney the boost we're sure he'd like. Daily tracking polls don't show any movement, while a new Washington Post/ABC poll has him tied. So what does he do next? He did sit-downs on Fox News Sunday, O'Reilly, even read Letterman's Top 10 List.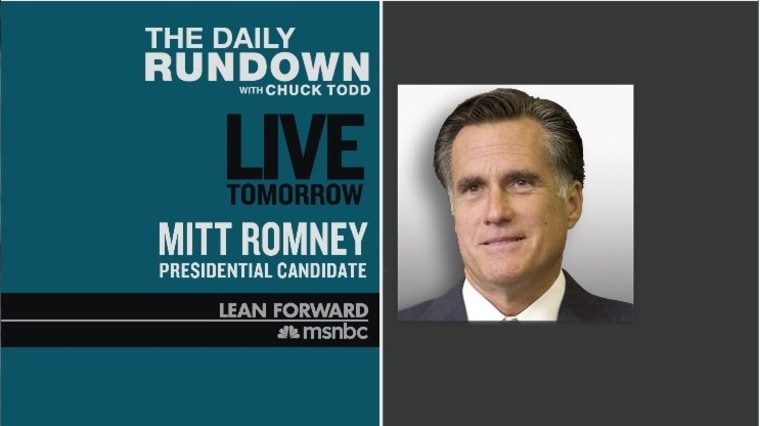 That's what he does next. The Republican Presidential candidate invited Chuck Todd to spend the day with him, allowing Chuck and his cameras to join him on the campaign trail in New Hampshire, followed by a live interview on Daily Rundown at 9am tomorrow morning.
Maybe this will get the needle moving!