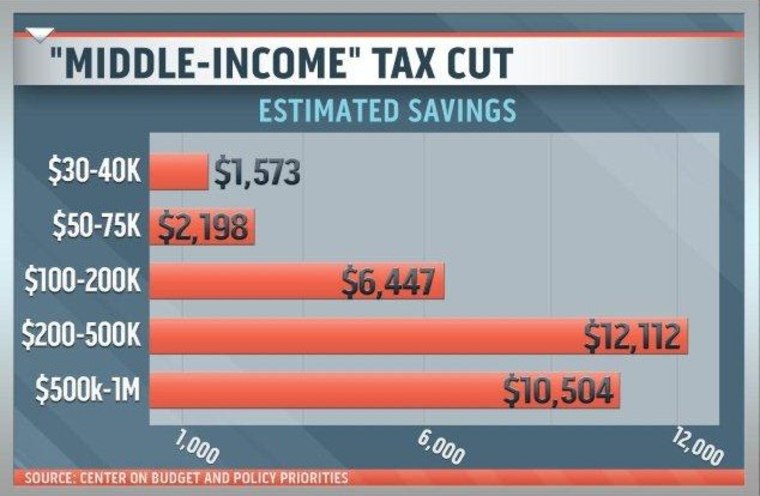 This chart, compiled by the Center on Budget and Policy Priorities, shows that even if the Bush tax cuts expired for wealthy Americans, households making $200-500 thousand would see an average tax cut of $12,112 from the reductions made for the "middle-income" bracket.
Today the White House ratcheted up  the pressure to extend middle-income tax cuts, releasing a report by the President's Council of Economic Advisers that says failing to do so would cost the economy $200 billion in consumer spending. That report is part of a larger effort by the Obama administration to enlist help from its supporters. The White House is asking people to make videos calling for tax hikes on the wealthy, and to send emails, tweets, Facebook messages to Republican lawmakers if negotiations fall part, according to The New York Times.
Ari Melber filled-in on NOW with Alex Wagner today, and spoke with the panel and CNBC's Eamon Javers about the actual repercussions of the fiscal cliff and whether Congress will find consensus on taxes before then. Watch the video above.