"Haters 'gon hate, hate, hate, hate, hate, hate," sings teen Jazz Jennings while discussing some of the negative comments she's received online about being transgender. "I can't listen to what others are saying about me. People say they want me to die [but] the intolerance motivates me to keep educating... Hatred turns to motivation for me."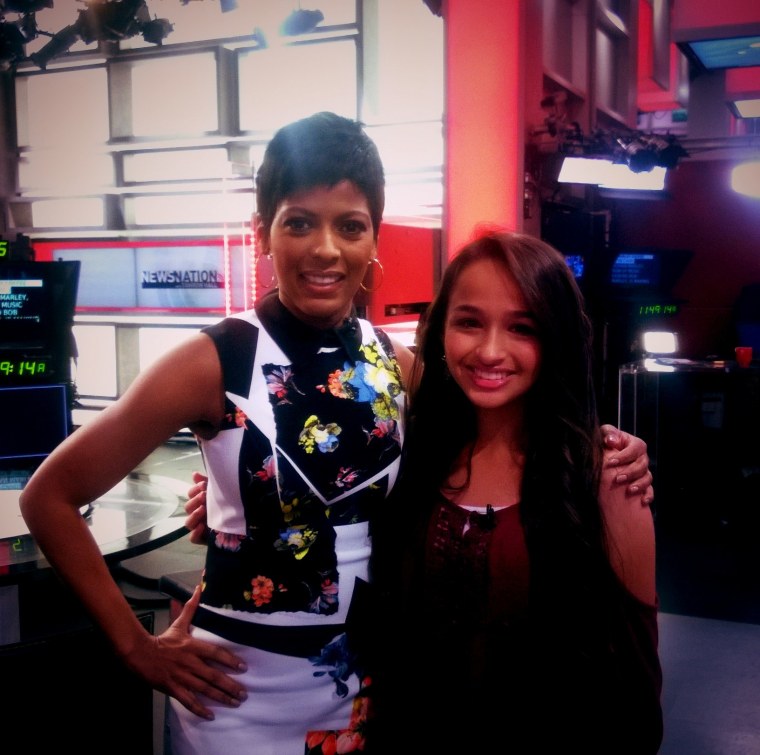 At just 14 years old, Jazz is a leading advocate for transgender rights, but it took patience, understanding, love and courage to get to that point.  For as long as she can remember, Jazz always felt like a girl - constantly dismissing directives from her parents to dress like a boy and often refusing to leave the house until her outside appearance reflected what she felt on the inside. "I didn't necessarily know the word transgender, but I knew that I was different," she says.  Jazz was eventually diagnosed with gender identity disorder, also known as 'Gender Dysphoria.' 
Jazz credits her family for their love and support, saying she "wouldn't be as confident as a transgender individual" without them. Many teens and young adults however, aren't receiving that type of support and that is why Jazz has dedicated herself to advocate for them.  One way she is doing that is by teaming up with the 'Clean & Clear' #SeeTheRealMe campaign, which brings life to a celebratory movement led by courageous girls to empower and inspire teens across the country. By lending her voice and sharing her story of courage, Jazz encourages teen girls to express who they are, love themselves and feel valued in a world filled with judgement.  She encourages others to "find some friends who will love and accept you no matter what [...] love [yourself] & stay true to who they are."
Watch Jazz's full interview with Tamron Hall below and visit the 'Clean and Clear' Facebook page for more info.