"I was to blame" said "Real Housewives of New Jersey" reality star Joe Giudice during his one-on-one interview with Tamron Hall on the Today Show when asked if his wife Teresa "took a fall for his actions." Last year, a federal judge issued prison sentences to the couple, who are parents to four daughters, after they plead guilty to fraud charges.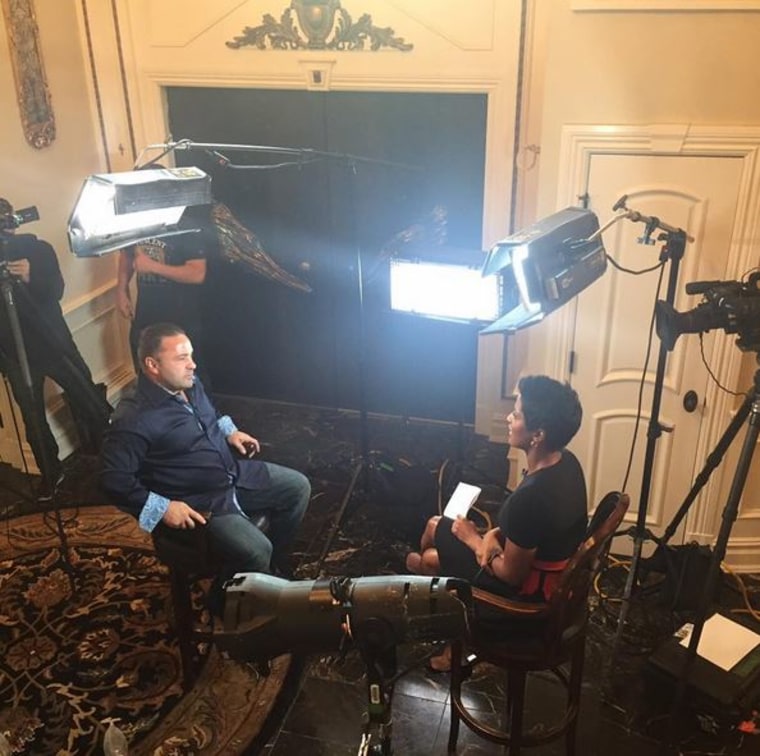 "I took full responsibility for everything, but they still put her away. I mean, I was supposed to go away, not her. And that was part of the plea. What I thought, anyway. I don't know what happened in the courtroom that day," Joe went on to say about the incarceration of his wife. Teresa is slated to be released December 23rd, and Joe is scheduled to begin serving 41 months of jail time at the end of March.
Joe said the illegal activity, which he and his wife pleaded guilty, happened before the reality TV series premiered. When asked if it was worth it, he replied, "No, of course it's not worth it. I'm not saying I didn't do anything wrong or illegal, but there was definitely people behind [the scenes] talkin' to [law enforcement officials] and telling 'em we did this and telling 'em we did that to bring it to their attention. And, you know, being in the public eye didn't help."
Watch Joe's full interview below