American Zach Johnson claimed the second major triumph of his career after winning a four-hole playoff at the end of a captivating, cliffhanger of a final round in the British Open on Monday.
In an Open that never seemed to want to end, the 39-year-old surged through the field with a closing 66 before overcoming South African Louis Oosthuizen (69) and Australian Marc Leishman (66) in extra holes.
"I feel blessed to be the champion and honored to be part of the history of this game," said Johnson after a round played in a damp and heavy atmosphere but, more importantly for the players, in light winds.
"It has been a week of patience, courage and trust. I can't play any better than I did. I just stayed in it, waited for the opportunities and made a few putts."
WATCH: Maris tournament features Ed Schultz
Johnson, who won the U.S. Masters in 2007, took a vice-like grip on the playoff by ramming in birdie putts of 12 and 18 feet at the first two holes and could afford the luxury of taking a bogey at the 17th before a par four at the last sealed victory.
Oosthuizen, the winner of the Open when it was last played at St Andrews in 2010, was level par for the extra holes while Leishman effectively played himself out of it when he three-putted the first. He ended two over.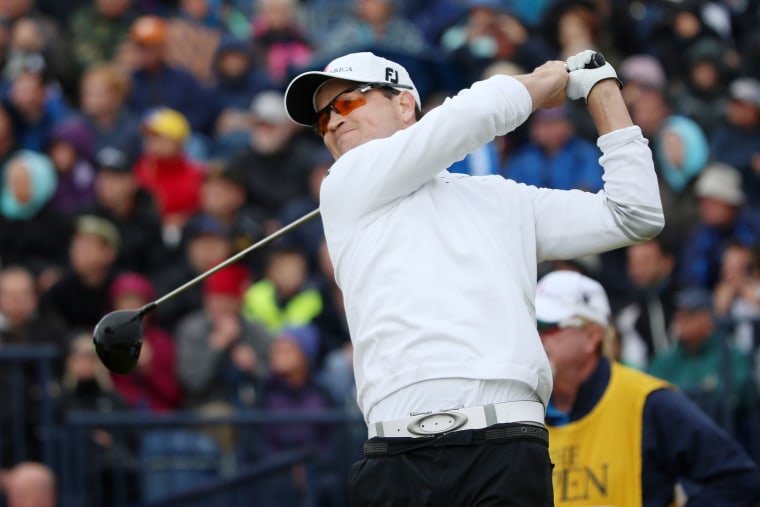 Johnson wiped tears from his eyes before hugging his wife as he walked off the 18th green to pick up the coveted Claret Jug and a first prize of 1.15 million pounds ($1.79 million).
One of the first to congratulate Johnson was fellow American Jordan Spieth who failed to make the playoff by one stroke after a day of fluctuating fortunes.
Spieth, 21, bidding to become the first player since compatriot Ben Hogan in 1953 to land the opening three majors of the year, finished with a three-under 69 for 274, 14 under.
Johnson, Leishman and Oosthuizen ended the regulation 72 holes on 15 under.
DUNNE SLUMP
Irish amateur Paul Dunne, who went into the final round of golf's oldest major in a tie for the lead, slumped to a closing 78 and ended in a share of 30th position on 282.
Earlier, Johnson came sprinting out of the blocks with a swashbuckling run of seven birdies in the opening 12 holes.
He dropped strokes at the 13th and 17th, completely mis-hitting his second shot at the notorious 'Road Hole' after his feet slipped in the wet rough.
Johnson bounced straight back by gently caressing a 35-foot birdie putt into the cup on the 72nd green, letting out a roar of delight as the ball disappeared into the hole before squatting down and producing a theatrical fist pump.
RELATED: ESPN to move celebrity golf tournament from Donald Trump course
Leishman then missed a 20-foot birdie putt at the 18th that would have given him outright victory but had the consolation of knowing his last two rounds of 64 and 66 tied the record Open low for the closing 36 holes.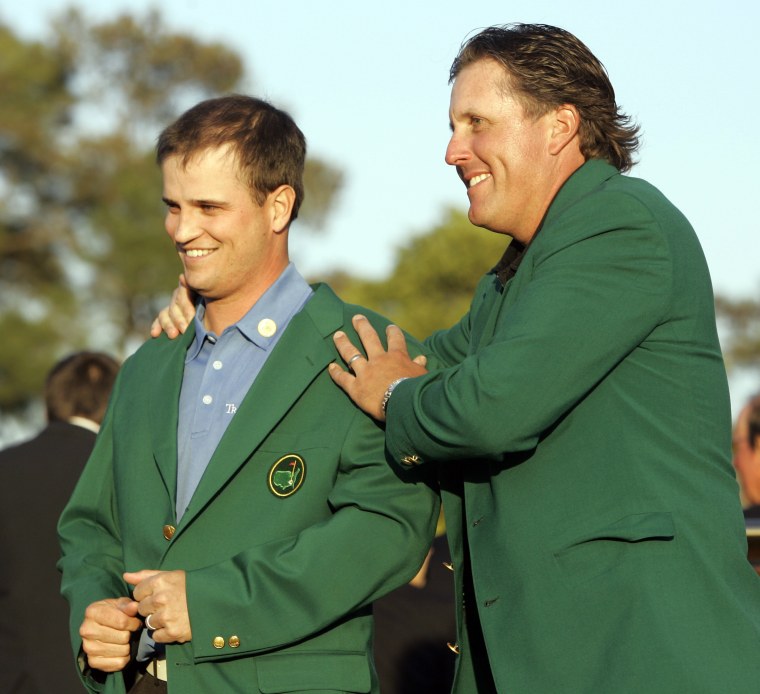 Oosthuizen appeared to be out of contention until he grittily holed a 15-foot par-saving effort at the 17th and chipped to four feet at the 18th before rolling in his birdie putt to join Johnson and Leishman in the playoff.
Spieth's chances were effectively wrecked when he took four putts from 100 feet to double-bogey the eighth and he eventually had to settle for a share of fourth place with Australian Jason Day (70).
"I made a mental mistake," said Spieth. "If you make a double-bogey it's a very difficult climb back.
"I hit my first putt off the green and there's absolutely no reason to do that."
American Jordan Niebrugge went round in 70 to finish as the leading amateur, in a tie for sixth spot on 277 with British pair Justin Rose and Danny Willett and Spain's Sergio Garcia.
It was only the second time the championship had finished on a Monday after heavy rain and strong winds caused havoc earlier in the tournament.
($1 = 0.6425 pounds)