Women are at the forefront of many of this year's critical and most-watched races. From candidates for governorships making waves from red-to-blue states, to game-changing senate seats up for grabs, women are making their voices heard now more than ever. Pivotal issues, including equal pay for women, health care, and campus sexual assault are front and center in Washington and statewide with women leading the charge. While the 113th Congress boasted 20 female senators – more than any other Congress to date, women still only make up 24.2% of state legislators in the U.S. With only a few months until the November midterm elections, it's down to the wire for many candidates striving to change all that and bring a female perspective to the table.
To showcase a year of textbook races for women, msnbc introduces '30 in 30,' a new series where the 30 of the most dynamic women candidates seeking office in 2014 will be spotlighted: One a day over the next 30 days. The candidates – Democrat and Republican – have answered questions based on women's issues and being a woman in a male-dominated industry. Welcome to Day 20!
Name: Gwen Graham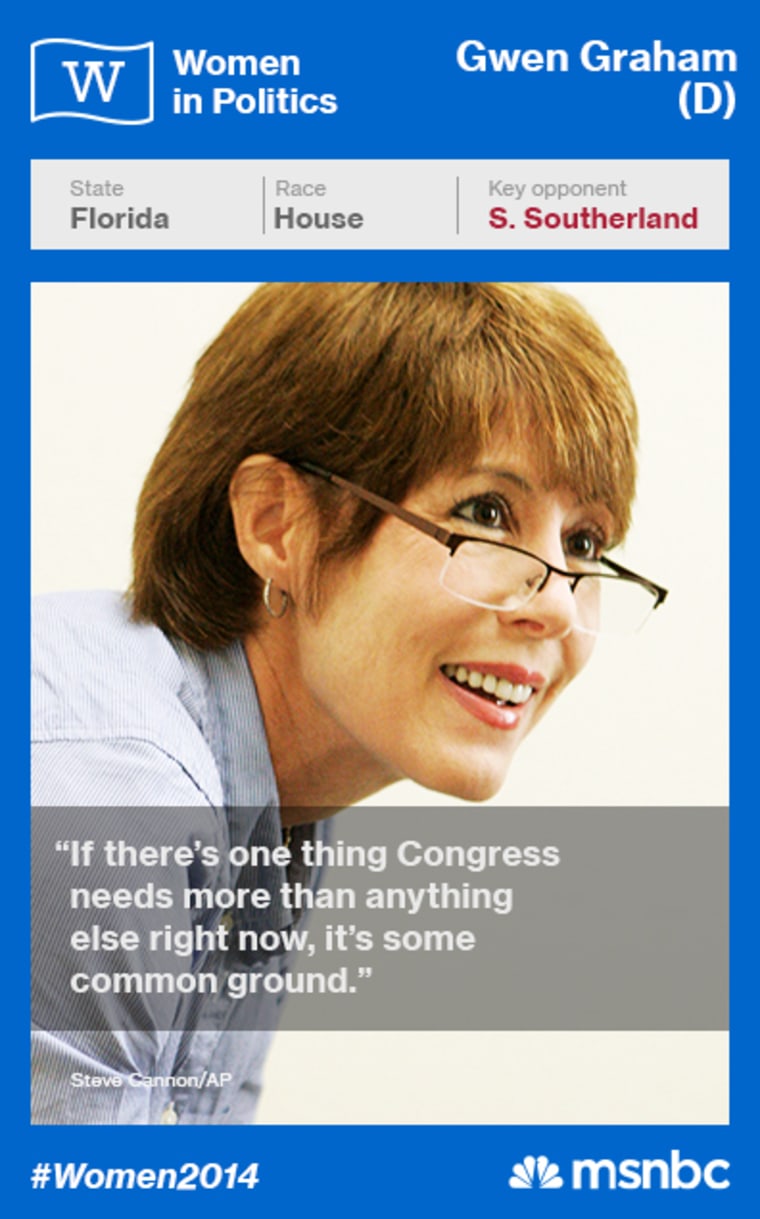 Party Affiliation: Democrat
Race: Florida House
Challenger: Republican Steve Southerland
Here's the deal: Graham -- daughter of former Florida Governor and former U.S. Senator Bob Graham -- is the Democratic nominee to challenge Republican Steve Southerland in Florida's 2nd congressional district. A recent poll showed Graham with an edge, albeit small, over Southerland; however, both campaigns have come out with ads in recent weeks, which could alter poll numbers. Graham responded to a NRCC ad focusing on the candidate's Obamacare support calling it "sad" and launched a new TV spot "Important" this week. 
***
How has being a woman in a field dominated by men impacted your race so far?
Being a woman affects me the same way running for Congress as it does being a working mom, or when I was a PTA president, or when I was chief negotiator for our local school district: It drives me to always exceed expectations, with that little awareness in the back of my mind that someone, somewhere may be setting the bar just a tiny bit higher for me. And, you know what? I'm inspired by high expectations; so, it all works out just fine.
What will you bring to Washington that your opponent can't?
I will bring to Washington something I call the North Florida Way, which is all about working with people in both parties for the common good while being fair, open, and honest. My experience as a negotiator and consensus builder has taught me how to help two sides that begin in very different starting places reach common ground. If there's one thing Congress needs more than anything else right now, it's some common ground.  
If elected, what will be your No. 1 priority?
My first priority will be to bring some much needed economic stimulation to North and Northwest Florida. The worst part about this do-nothing Congress is that partisan games are taking priority over the needs of communities. We should be focusing on raising the minimum wage, providing equal pay for equal work, lowering taxes on middle class families, and creating an even playing field for small businesses so they can compete with big corporations.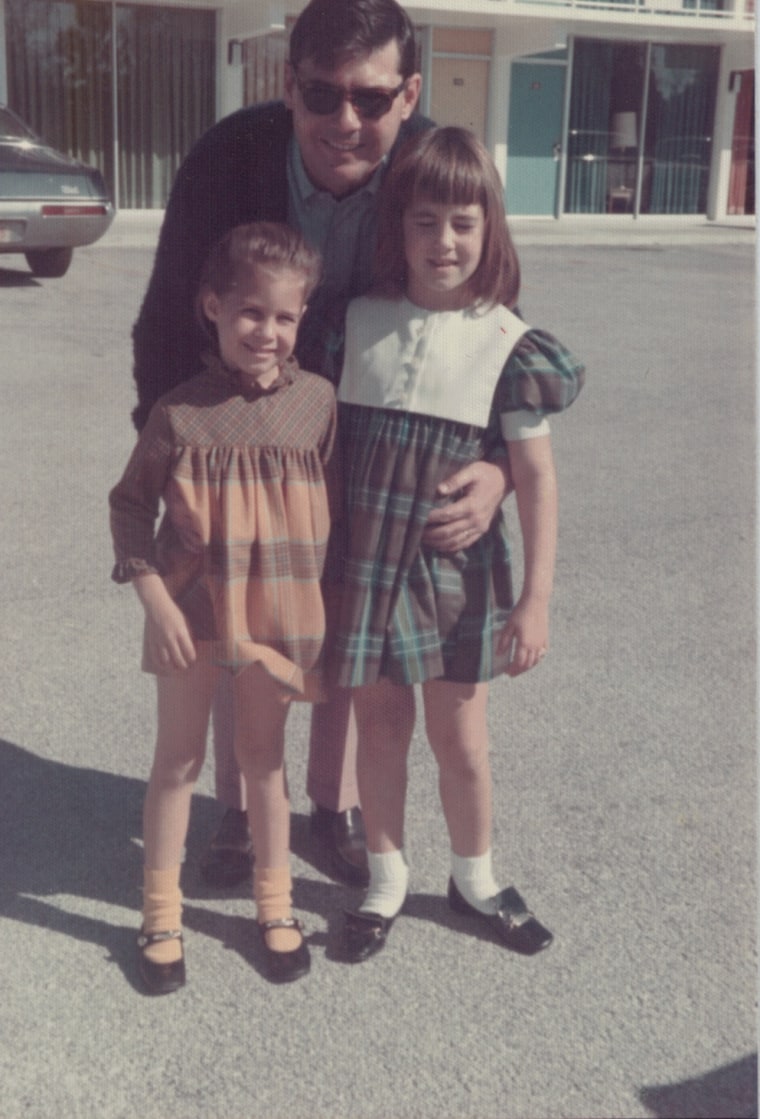 Our big eight-day, 14-county tour of the district with my whole family that we're calling 'Grilling with the Grahams.' I will be out in the district everyday talking to voters directly about the issues that matter to them while highlighting North Florida's unique people, industries, and values. My husband, parents, children, and siblings will all be joining me. No doubt, it will be a lot of fun.  
What's one piece of advice you would give to young women looking to pursue a career in politics today?          
Engage in the political process with a passionate commitment to public service; you can make a difference.  
Which women in politics inspire you?
She may not be an elected official, but my mother, Adele, has always been part of the amazing team that my father put together at a time when there were not a lot of women in elected office. I've watched my mother and father's partnership through the years - not just as a supportive wife, but as counsel to him on politics, issues and advising on important decisions. She did all of that while raising and taking care of me, my sisters and a whole lot of pets.
How will you address unequal pay for working women?
It's appalling that we still don't have equal pay for equal work in the United States. Here in Florida women are only receiving .83 cents for every dollar a man makes and it costs families in my district thousands every year. I will support the Paycheck Fairness Act to ensure women receive equal pay for equal work by providing more stringent remedies for women who discover pay inequity in the workplace. I will, with great persistence, counsel my colleagues to do so as well.
Wild Card! How do you take your coffee?
I rarely drink coffee. I drink way too much Diet Coke. My post-November 4th commitment is to drink less DC in D.C. and at home. 
Follow Gwen Graham @GwenForCongress // Facebook // campaign website
Check out msnbc's Women of 2014 Twitter Trail to follow 2014 candidates to watch all in one place!