In the 2012 presidential election, Twitter was the gold standard for being digitally savvy, playing a huge role in how the public – particularly millennials – viewed the candidates. The social media platform set the tone for debates, speeches and the party conventions. At the time, the 2012 election cycle broke Twitter records: with Election Day being the most tweeted event in U.S. history. 
But just a few years, and countless social apps and websites, later, there's more to being on the digital upswing than crafting a 140-character tweet – and declared and potential 2016 candidates will need to broaden their range if they want to make a splash in this election. 
These eight women leading the digital-meets-political landscape are advising candidates on how they can maximize their outreach on digital, whether it be on platforms like Facebook, Snapchat and YikYak - or through fundraising and building networks.
Erin Hill is the executive director of ActBlue, a non-profit technology company aimed at helping small-donor dollars make their voices heard through innovative fundraising software and intuitive tools to help campaigns and organizations on the left connect with new and existing grassroots donors. Erin shared with msnbc some of the areas she sees technology disrupting politics and elections as we've known it.
***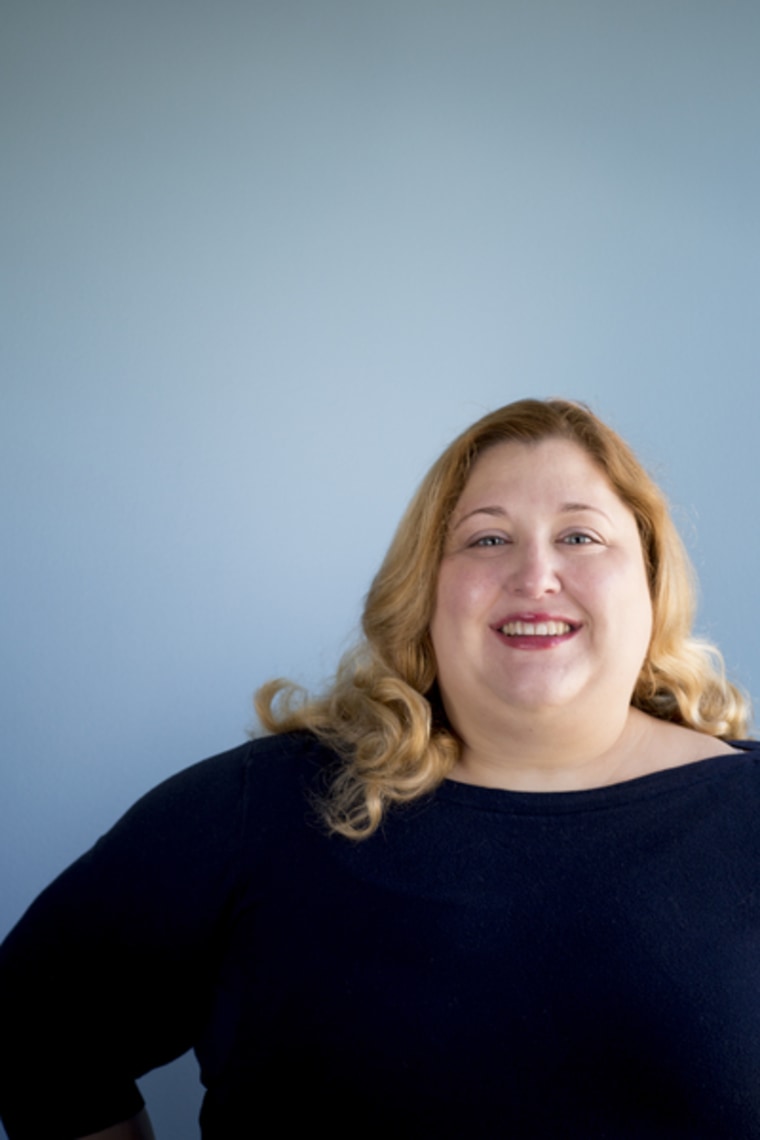 msnbc: What is your role at ActBlue and how have you been an innovator in the political tech landscape?
EH: I joined ActBlue in 2005, the year after it was launched — and since then, we've had the privilege of being at the center of some of the digital changes that have helped to transform the political landscape. Nearly half of the money raised through our platform, during its 11-year history, came during the 2014 election cycle — so we've seen exponential growth when it comes to the power of grassroots online giving.  
That growth is largely due to the testing and refinement we do to make sure we continually improve our platform. We constantly run experiments to ensure our forms are the best, will be easiest for donors to use, and will make the most money for the campaigns and organizations who depend on our tools. Online giving is a moving target, requiring constant innovation as technology improves and evolves.
We're a non-profit whose entire focus is on fundraising tools that bring in more donors and dollars and we keep our lights on via small dollar donations that our users leave to support our tools.  We don't fulfill our mission if we're not the best.  We can't keep our lights on if our tools aren't the best. So, we are always striving to make our tools better and build the next great feature that will catapult Democrats forward.
msnbc: What are the challenges being a woman leader in the digital political world, both dominated by men?
EH: It's difficult creating a progressive workplace in a country where female workers are still frequently undervalued and underpaid.
There's a lot of emphasis on hiring women, but not on crafting long-term careers and nurturing new talent. I'm glad to be in a position where I can help bring more women into the digital political space and help them grow the skills they need to *stay in the digital political space.*  
Women not only comprise half of ActBlue's staff, but more than half of our senior leadership team are women.  We not only do the basic things that every organization should do: compensate our staff competitively and equally and provide excellent benefits, but we also work hard to offer flexible work hours to accommodate life changes and family obligations.  
Professional development and mentorship is baked into our organizational ethos. Every year, every staff member at ActBlue gets a professional development allotment to take classes, attend a training, buy resource materials, etc. We actively encourage and steer staff to growth opportunities that will serve them personally and help ActBlue acquire more expertise and skills, too.  That attention to personal and professional growth has been key in ActBlue's exponential growth and is important for fostering the next generation of digital political leaders.
"Downtime is not just dollars lost, it's donor participation you may never get back."'
msnbc: In what areas do you see technology disrupting politics and elections as we've known it? Feels like every four years we're in the midst of a "digital election," and 2012 was the first election where Twitter was a big part of the conversation. So now that technology is even more sophisticated and social platforms are more ubiquitous, how will 2016 be different than past elections?
EH: Mobile. Since October 2010, mobile devices (phones and tablets) have gone from accounting for just 0.2% of online donations through our platform to an exponentially larger share — almost 30% — in November 2014.
The confidence we've won from our users has become a huge advantage. There's basically nothing worse than trying to type a 16-digit number with your phone. The work we do to keep our platform secure has led 1.4 million ActBlue Express users to trust us with their financial information — which means those grassroots donors can give through our platform with a single click, and on their phones just by clicking a link or a button.
msnbc: What advice would you give to 2016 candidates trying to prove themselves as digitally savvy?
EH: Aside from using us? Republicans can feel free to copy what we do (and they do), but nothing makes up for testing what works for your own supporters. What succeeds for us may not apply to the supporters of Ted Cruz, and what works for us now may not work as well a year from now. That's why we keep testing our forms — we want our platform to yield every possible advantage for campaigns and organizations that depend on us.
And a resilient, fast, and robust platform is key. Small dollar donors are busy with lots of work and life obligations. If they take the time to click the link in your email, you need to make sure they're going to be able to easily, quickly and safely make their contributions. If a big event happens, like a stunning debate performance or a campaign launch, you need to make sure your infrastructure is going to be able to handle a concentrated crush of contributions. Downtime is not just dollars lost, it's donor participation you may never get back. A lot of folks focus on tools that look fancy, but don't work robustly.  
There will be millions of small dollar donors making their voices heard in the 2016 elections. You need to make sure your platform is ready.  ActBlue is.
Check out the rest of the featured women here!