In the 2012 presidential election, Twitter was the gold standard for being digitally savvy, playing a huge role in how the public -- particularly millennials -- viewed the candidates. The social media platform set the tone for debates, speeches and the party conventions. At the time, the 2012 election cycle broke Twitter records: with Election Day being the most tweeted event in U.S. history. 
But just a few years, and countless social apps and websites, later, there's more to being on the digital upswing than crafting a 140-character tweet -- and declared and potential 2016 candidates will need to broaden their range if they want to make a splash in this election. 
These eight women leading the digital-meets-political landscape are advising candidates on how they can maximize their outreach on digital, whether it be on platforms like Facebook, Snapchat and YikYak - or through fundraising and building networks.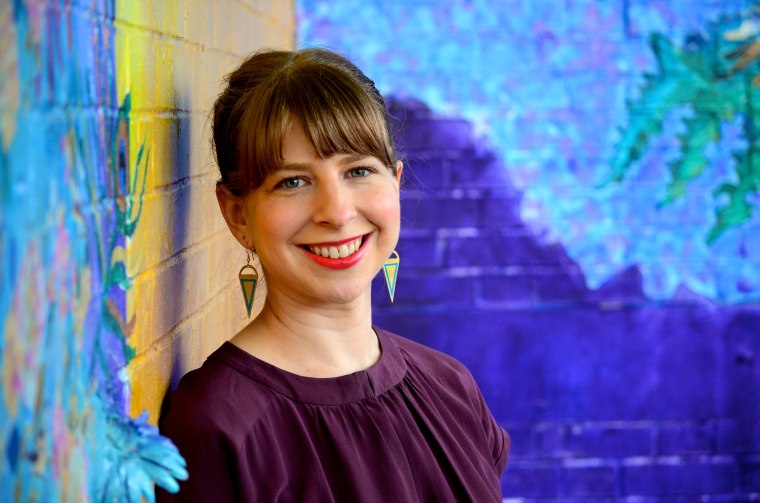 msnbc: Tell us about Ready For Warren. How did you start the organization and why?
ES: Ready for Warren was started by a group of activists who wanted to see a progressive alternative to Hillary Clinton but were worried that there might not be a viable challenger, or even a competitive Democratic primary, in 2016. Elizabeth Warren was the one person everyone was most excited by, thanks in large part to the fearless way she's taken on Wall Street and spent her life fighting for working families. There was a lot of "Wouldn't it be great if she ran?" and after awhile, people started to say "Wait, what if we could help make that happen?" Ready for Warren began on social media, and I joined as campaign manager last summer. Once more people started hearing about what we were doing, the idea of drafting Warren to run for president really took off quickly. In a few short months, Warren went from being seen as a first-term Senator to Clinton's biggest potential challenger, and a real leader of the progressive movement.
msnbc: Now that Ready for Warren has launched the new "Ready to Fight" campaign, what are your new goals in this election cycle? ES: One of Ready for Warren's biggest goals was to create the political space for a progressive candidate to get in the race, and I think we've done that. And while Warren is the candidate who inspired this movement, it's never been about just one person. We recently asked supporters for their thoughts on our next steps, and it became clear that the majority of members wanted us to get behind Bernie Sanders as the candidate who best embodies the values Warren champions. Elizabeth Warren's rallying call to supporters is: "Are you ready to fight?" So we launched the new Ready to Fight campaign, and the very first thing Ready to Fight did was endorse Bernie Sanders for president. At the same time, Ready for Warren continues to be a place for people across the country who very much want to see Warren run for president in 2016. In politics, things can change overnight—and Iowa is still more than half a year away. You never know what could happen.
msnbc: What role did digital and social media play in your effort to draft Senator Warren to run for president? How will Ready to Fight use digital media going forward?
ES: Our focus on social media has been to amplify what Elizabeth Warren is doing—many of her videos, even about obscure topics that would seem dry at first, have gone viral. Online, and on social media in particular, there's no substitute for passion and authenticity, and Warren is an amazing communicator. Similarly, Bernie Sanders has caught fire across the Internet since launching his campaign, and Ready to Fight will work to harness some of that passion and energy. In online organizing, it's much easier to channel excitement for a candidate than it is to create it. Warren and Sanders both have that energy, and it's our job to harness it and put it to work in ways that will do the most good.
Prior to Ready for Warren, you worked as a digital strategist for a number of campaigns, including stints at the Obama 2012 campaign, the DNC, and Nancy Pelosi's office.  In your opinion, how has the role of digital evolved in politics over the last several years? Do you see politicians understanding and investing in digital much more now, or do you think they still have a long way to go?
ES: I started working in D.C. for Nancy Pelosi when she became Speaker in 2007. At the time, politicians were just beginning to try and incorporate the Internet into the work they do. We invited people from places like Google and Facebook to come to the Hill to teach Democratic representatives and staffers how to use these new tools, and we connected lawmakers to the growing netroots community. It´s come a long way since then, especially with the two Obama campaigns. At the same time, even during the 2012 campaign there were a lot of challenges—it´s hard to shift the culture of an organization, even one perceived as very innovative and open to using digital. The culture of the Internet is openness, while campaigns tend to be more controlled and disciplined, and that´s a conflict. That´s why digital organizing works best for candidates who are focused on the grassroots, are transparent, and listen to supporters and give them meaningful ways to participate. 
msnbc: What are some of the challenges of being a woman in the political-tech community, both of which are typically male-dominated?
ES: We've come a long way in terms of having more women working in digital leadership positions on campaigns and in politics, and you're already seeing that play out in a big way on the Clinton campaign. For Democratic campaigns especially, women make up the majority of online donors and volunteers, and campaigns are missing a chance to fully connect with them if their staff doesn't reflect that reality. At the same time, it sometimes seems like women are viewed as the ¨doers"—while the adviser with the smart ideas that everyone listens to is a man. There's a bias there that we still need to get rid of. And we still have a long way to go to bring cultural and racial diversity to digital departments in particular. 
Check out the rest of the featured women here!