MSNBC is now on Snapchat, Tumblr, and Instagram, where we're creating fresh, fun, original content for you everyday, and curating the best content from around the web. You don't want to miss it! Follow us on these three platforms to get in on the fun. 
Here's how to follow: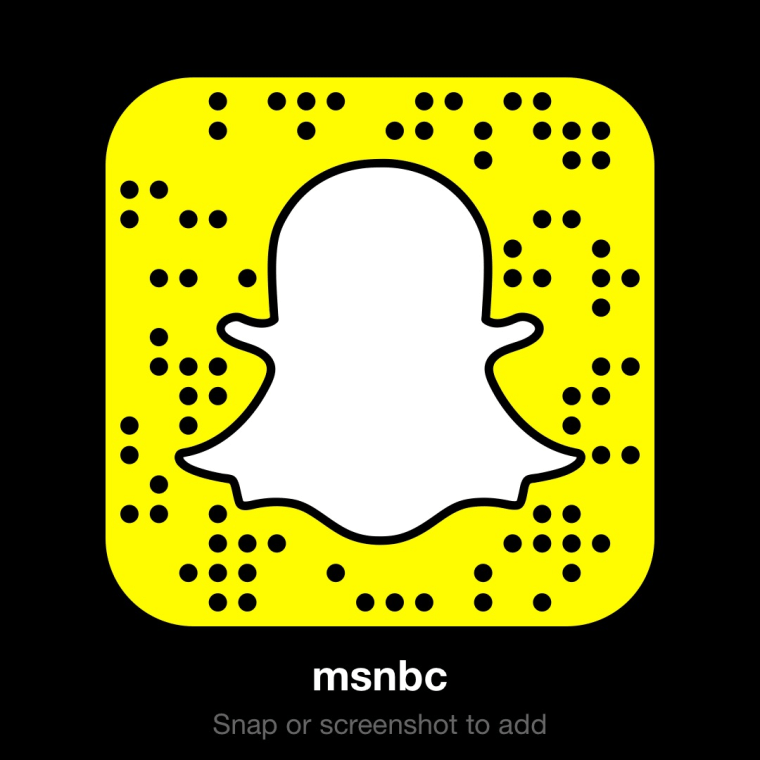 Snapchat: We're 'MSNBC' on Snapchat. Add us by our username, or take a picture of our Snapcode and add us that way. 
Tumblr:  Visit us at msnbc.tumblr.com for videos, gifs, and more of the best stuff curated from around the web.
Instagram: Visit us at instagram.com/msnbc for original photography and fun memes.
Here's what you'll get when you follow us...
Scenes from events like the World Cup parade, the Pride Parade, and more
Fun videos you'll want to share with your friends
Snapchat stories that explain what you need to know about the biggest news stories of the day