DURHAM, North Carolina — All things considered, North Carolina is probably the last place any sane union organizer would want to hold a strike. For one thing, the legal and political terrain is pretty unfriendly: North Carolina is one of 24 right-to-work states, meaning that unions are legally barred from automatically charging fees to the workers they represent. Public employees are banned from bargaining collectively. Both the governor's mansion and the legislative building are controlled by staunch economic conservatives. And to make matters worse for any potential strikers, North Carolina has a smaller percentage of unionized workers than any other state in the country. Just 2.9% of the state's workforce can claim union membership, a smaller proportion than even Arkansas' paltry 3.2%.
MaryBe McMillan, secretary-treasurer for the labor coalition AFL-CIO's North Carolina branch, said the state has a "real anti-union culture" that has made it even harder for workers to collectively resist the demands of their employers. "There's this legacy of fear that has persisted in the South and in North Carolina," she said.
Despite the fact that the South has never been a sanctuary for organized labor, and the Tar Heel state is particularly union-unfriendly, North Carolina happens to be where the fast food workers' movement is making some of its most dramatic gains. In a state where the traditional labor movement struggles to maintain even the slightest toehold, minimum wage fast food workers have assembled the beginnings of a serious campaign.
That campaign flexed its muscles on Thursday, when 23 fast food workers, two organizers and one attorney affiliated with the movement were arrested during a planned act of civil disobedience in Durham, N.C. The civil disobedience, which involved sitting down in a series of busy intersections and blocking traffic, was part of a nationwide protest against the country's major fast food companies. A public relations firm connected to the movement estimated that nearly 500 fast food workers across the United States were arrested on Thursday, as they rallied in support of union recognition and a $15 hourly wage. And while Durham's showing of 23 arrested workers may seem comparatively small, it was roughly on par with other acts of civil disobedience in larger, more labor-friendly cities. The traditional union stronghold of Chicago also saw 23 arrests; in New York City, 19 workers were arrested.
Paradoxically, the same forces that have suppressed union strength in North Carolina may be fueling the fast food workers movement. Without recourse to a labor union or the state government, some fast food workers in the state feel like they have no choice but to take extreme measures.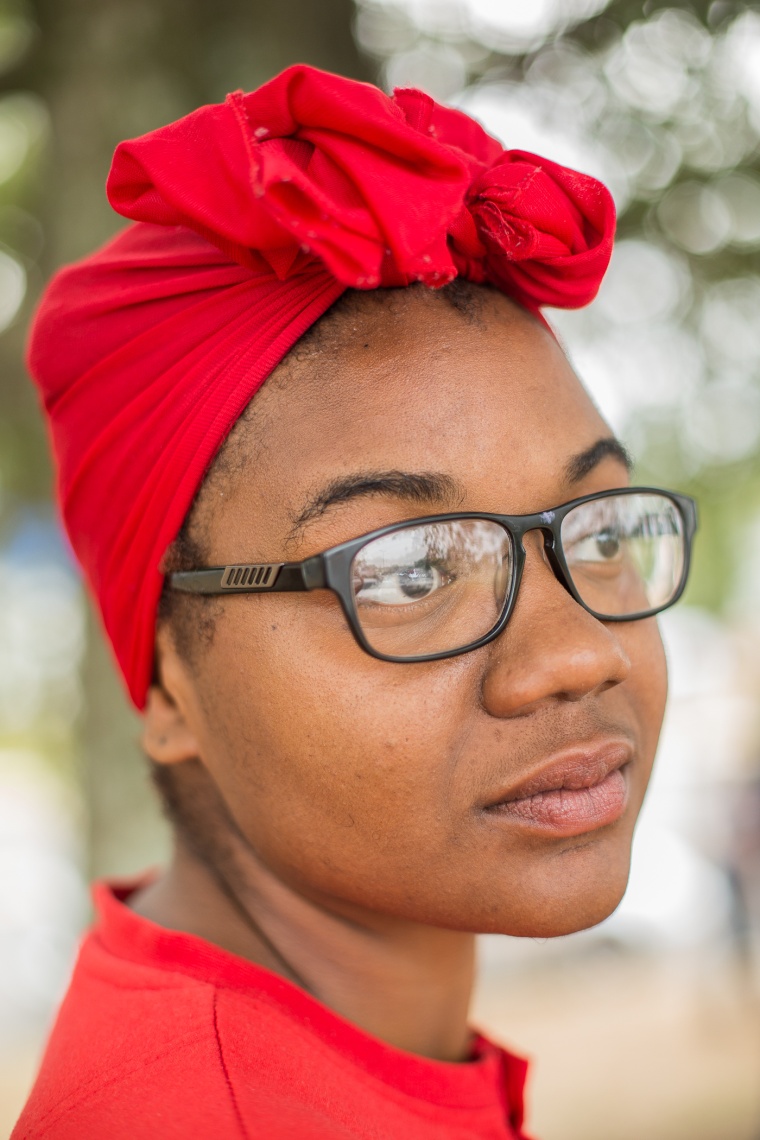 "People don't care about people anymore. I really feel like people are just getting tired of it," said Akayla Cuffie, a North Carolina-based Bojangle's employee who makes the legal minimum wage of $7.25 per hour. "We cannot live off of this. ... After working two years I should be getting paid more money, but I'm not, so I don't understand. Nobody's getting paid in North Carolina."
Fast food workers in the United States are rarely unionized, and the fast food industry is one of the lowest paying nationwide. But North Carolina has the lowest state-level minimum wage possible under current federal law, meaning fast food workers may earn even less than they would in many other states. Cuffie told msnbc, "I'm basically broke before my next paycheck, and I get paid every week."
The social insurance safety net in North Carolina is also thinner than many other states, thanks in part to cuts enacted under current governor Pat McCrory, a Republican. Last year, North Carolina became the first state to bring an end to long-term unemployment benefits. Gov. McCrory has also declined to expand Medicaid coverage in his state under the Affordable Care Act.
The benefit cuts and decision to not expand Medicaid have inflamed another protest movement in North Carolina: The Moral Mondays campaign spearheaded by NAACP North Carolina leader Rev. William Barber. That campaign and the local fast food strikes have a symbiotic relationship, which helps to bolster the latter movement in a state where there is not much of a traditional labor power base to lend support.
"From the very onset, they called on us to be involved," said Rev. Barber of the fast food workers. As a result, he marched with the workers during a protest outside McDonald's Illinois headquarters, spoke at their national convention, and again addressed striking North Carolina workers on Thursday, shortly before the civil disobedience action began.
The major labor union SEIU is a key financial backer for the national fast food workers' strikes, but the on-the-ground organizing has never been entirely dependent on labor unions. The very first fast food workers' strike, which took place in New York in November 2012, was organized in large part by the non-union community organizing group New York Communities for Change.
But SEIU cash and local organizing would be of little use if workers themselves were fundamentally uninterested in protesting their working conditions. With each new protest, additional workers have signed on, and many of those interviewed have cited their co-workers as the people who persuaded them to join in. One Durham McDonald's worker, Jeryka Brown, initially declined to participate in Thursday's protest; but when she saw fast food workers occupying the street outside her workplace, she changed her mind and walked off the job to join the rally.
"I'm not necessarily for $15 per hour, but in each county, city and state, at least raise it to meet the cost of living," she told msnbc, shortly after joining the protest. A single parent of two children, Brown said she makes $7.25 per hour and stays at her mother's house in order to make ends meet.
When asked to respond to those who say fast food employees should just educate themselves and find better employment instead of going on strike, Brown replied that she already had a business degree, a license to practice massage therapy, and a license to sell insurance. McDonald's was where she was able to find work.
"Most the people working back there are not uneducated," she said. "Like I said, I have a business degree. So maybe they [critics] should get educated."