On Friday, the nation's highest court ruled 5-4 that the U.S. Constitution requires states to license and recognize marriages between two people of the same sex, making marriage equality officially the law of the land in all 50 states.
RELATED: Supreme Court rules in favor of marriage equality
Justice Anthony Kennedy authored the landmark opinion, joined by Justices Ginsburg, Breyer, Sotomayor and Kagan. Each of the court's conservative justices — Scalia, Thomas, and Alito — as well as Chief Justice John Roberts, meanwhile, wrote his own dissent.
Each of the historic opinions are worth reading in their entirety. But in the meantime, here's a graphical look that goes beyond the text to show which words each justice used most in writing their arguments.
Justice Anthony Kennedy, writing for the majority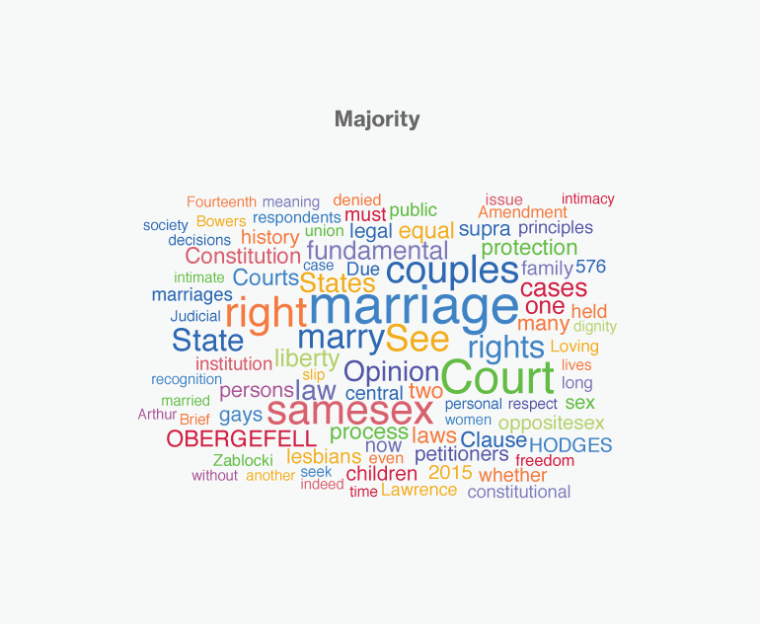 Justice Antonin Scalia, dissent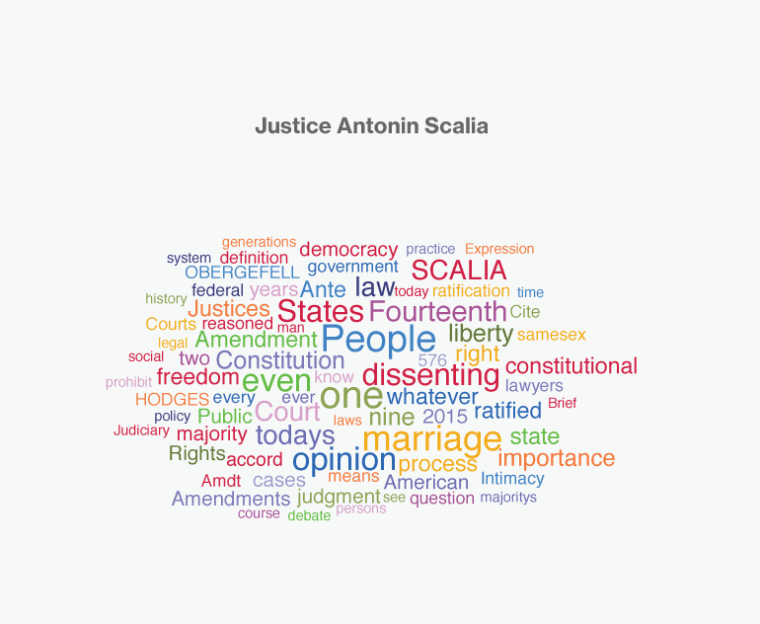 Justice Clarence Thomas, dissent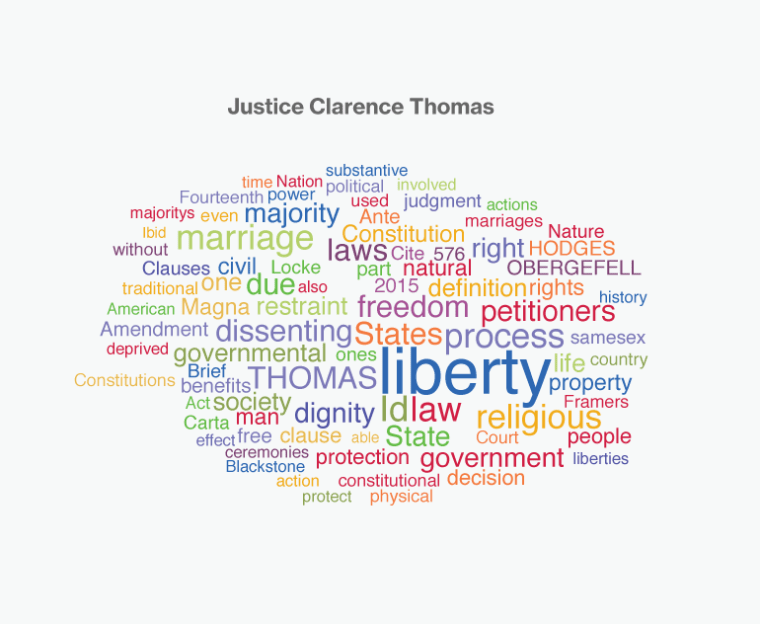 Chief Justice John Roberts, dissent