It was a sight unfamiliar to the city of Oakland: a parade of champions.
The Golden State Warriors completed an NBA-best 67-win dream season with a defeat of the LeBron James-led Cleveland Cavaliers in a hard-fought six-game championship series. The entire team wasn't even alive when the Warriors last won an NBA championship title, back in 1975.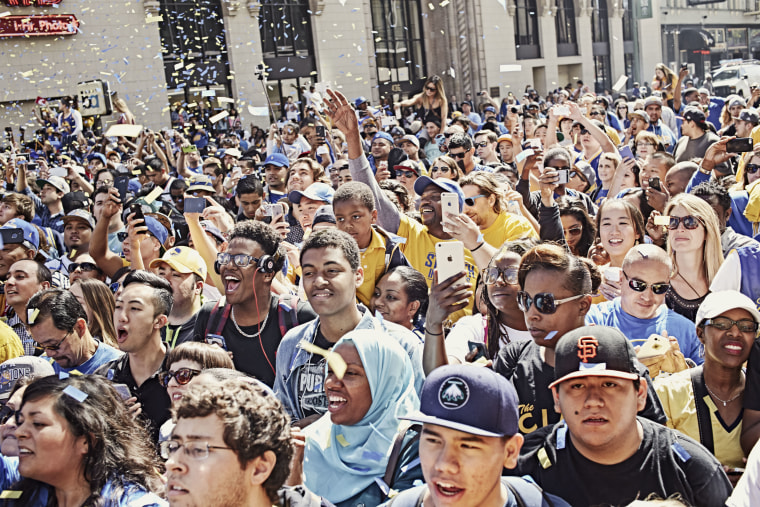 That team, led by underhanded free-throw shooting sensation Rick Barry, predated Magic Johnson, Larry Bird, Michael Jordan, answering machines, the Internet and so much more.
After decades of disappointment, the Warriors' fanbase is finally celebrating the fact that their team is indisputably the best in the world – buoyed by one of the best shooting backcourt's in NBA history (Steph Curry and Clay Thompson) and a deep bench that includes Finals MVP Andre Iguodala. 
Warriors fans have distinguished themselves as some of the most passionate in basketball. Their home games at Oracle Arena boast sell-out crowds bathed in the team's blue and gold colors. And outside the stadium, the heart of a city often touched by a history of violence and economic strife has been lifted as well – albeit temporarily.
"A winning franchise can not only uplift spirits people in the stands, it can have a strong effect on the overall outlook of an entire community," wrote Warriors fan Donald Jackson in a column for Fansided. "Oakland has long embraced the image of being the outcast. The city that stands out and doesn't conform to the normal rules and regulations. So embracing a team that went against traditional rules and strategies was part of its sports identity."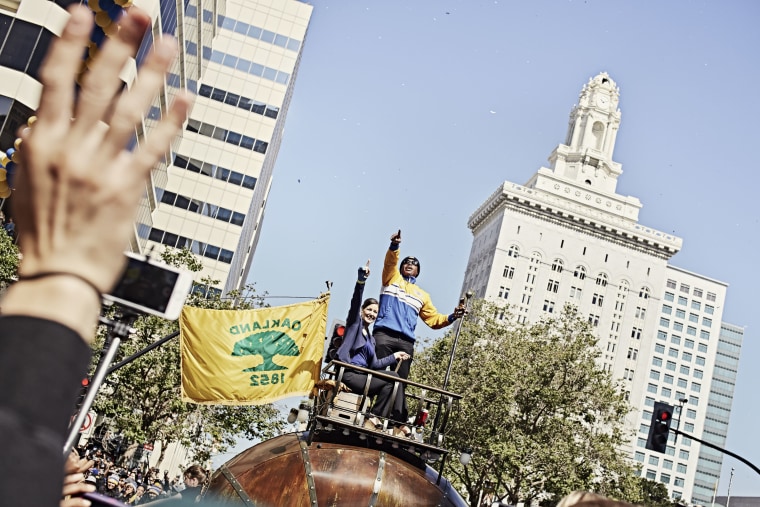 The city is young (its median age is only 36) and one of the most ethnically diverse in the nation. It's also, like most major cities, in need when it comes to providing resources to the impoverished and children.
And the team has given back to the community through its Helping Hands program (which, among other things helped assemble care packages for troops overseas), their Read to Achieve program (which promotes literacy among Bay Area kids) and their Get Fit program (which promotes healthy eating and active living).
The Warriors' positive personas and upstart success have made them a favorite of sports fans and if they can keep their talented roster together they appear poised to become basketball's next great dynasty.