The brother of Walter Scott, the unarmed South Carolina man shot following a traffic stop, says his family will not rest until the police officer who shot his brother in the back spends the rest of his life in jail.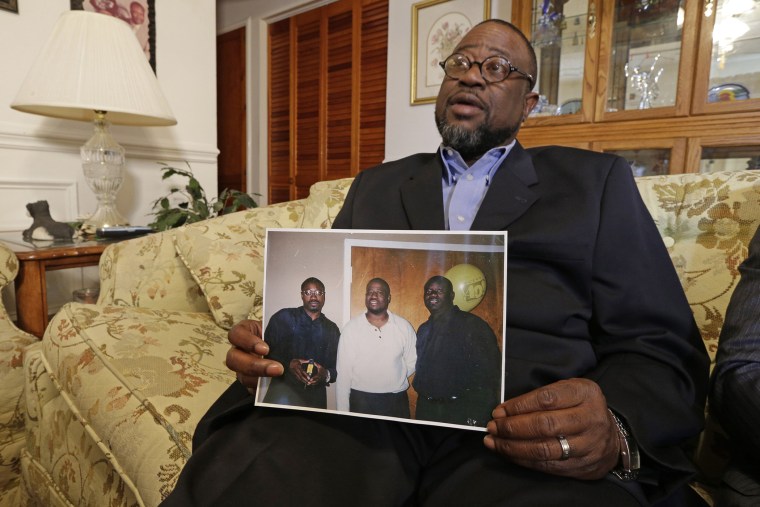 Anthony Scott told NBC's Kate Snow in an exclusive interview that former North Charleston police officer Michael Slager's indictment is a "good victory," but his family would only feel justice has been served if they hear "murder charge one, guilty" in the upcoming trial.
"Life in prison," Scott's brother said of the sentence he wants Slager to receive. "Never to do something like that to another human being again."
Related: Walter Scott shooting: Grand Jury returns murder indictment against cop
Scott said the family feels ill prepared to move forward with trial but has no choice.
"I don't feel like I'm ready for it to go into trial just yet, but we'll be ready when the time comes," he said.
Slager initially claimed that Scott, 50, grabbed his Taser during their altercation, but video captured by a bystander showed a confrontation, then Scott running away. Slager then fired eight times at some distance.
Attorney Justin Bamberg said the Scott family will not wait to hear the outcome of a trial and will go ahead with plans to file a civil lawsuit, sometime within the next few months.
"The criminal case is fine. You know, they caught Officer Slager. He's been charged with the murder now," Bamberg said. "But it's bigger than him."
An attorney for Slagel released a statement declining comment: "Until we have an opportunity to fully evaluate the State's case and to compare it with our own investigation we will not be commenting on any aspect of the case."
Scott said the death has been particularly hard for his brother's four children, who range in age from 16 to 25.
"They're coming along," he said. "I tell them that their daddy's looking down on us and we're doing a very good job by keeping the community together and keeping peace within our family."
Scott said the family also keeps in touch with Feidin Santana, the bystander who captured the shootingon video. Santana has come to church with the family and attended a reunion. Scott said his brother also gets his hair cut at the barbershop where Santana works.
"I think we would not be at the point that we are right now if it wasn't for the videotape," Scott said.
This story originally appeared on TODAY.com