Andrew Brannan danced a jig in the middle of the road and dared the sheriff's deputy to open fire.
"Here I am!" he sang out. "Shoot my f-- a--!"
Brannan's arms waved wildly in the air as he jumped from one foot to the other. He had been pulled over along the tree-lined road in a rural Georgia area for speeding at 98 mph. But within minutes, the camera mounted on the deputy's dashboard showed a routine traffic stop unraveling into a deadly scene.
Laurens County Deputy Sheriff Kyle Dinkheller radioed for backup as Brannan continued with his taunts. The 22-year-old had been nearing the end of his shift when Brennan's white pickup truck sped by that early evening in January. "Sir, get back now," the deputy sheriff yelled repeatedly in a near shriek. The fear and desperation in his voice escalated with each new demand. "Get back!" Seconds later, Brannan barreled toward Dinkheller, and then backed away while screaming obscenities.
"I am a god--- Vietnam combat veteran," Brannan shouted as he retreated to his car. He returned with an assault rifle in hand. A gun fight ensued between the two men, killing Dinkheller.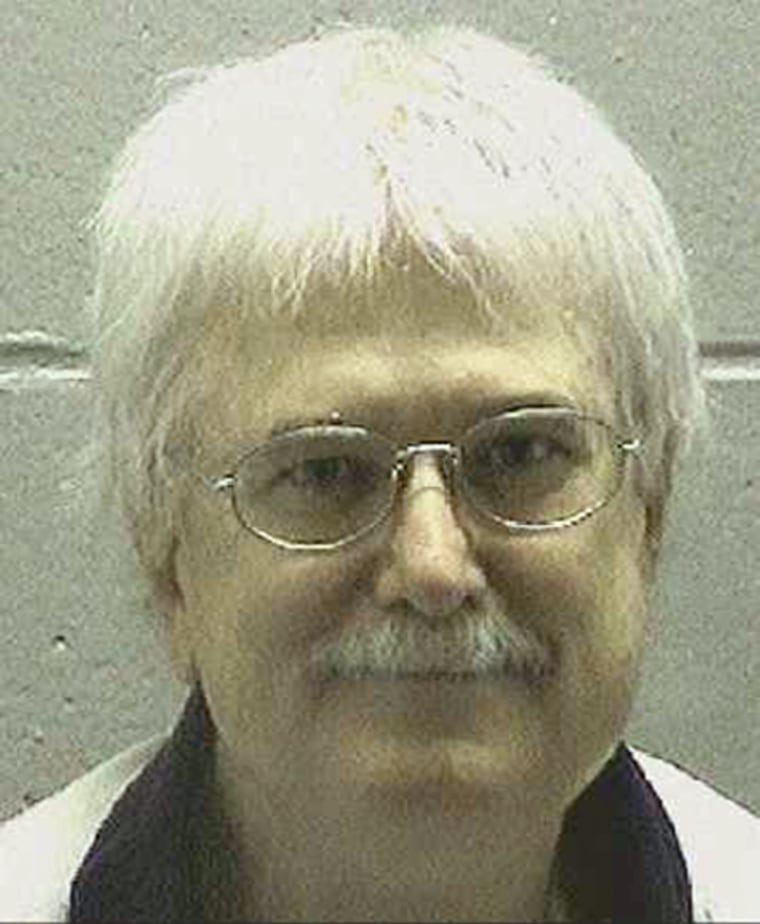 That was 1998, before much was known about symptoms of post-traumatic stress disorder. Before young soldiers served two, three or even four tours in Iraq or Afghanistan. And before the American public came to terms with the brutal impact war can have on a soldier's mind.
And Tuesday, after spending 14 years on death row, Brannan became the first condemned man to be executed in 2015.
RELATED: Executions in US at 20-year low
In his 2000 trial, Brannan pleaded guilty to murder charges in Dinkheller's death, for reasons of insanity. A psychologist brought by the defense testified that the episode was likely the result of a flashback to Brannan's time in combat. But a jury ultimately rejected Brannan's insanity plea, convicted him and a death sentence was handed down.
Brannan had no criminal history when he opened fire on the side of that Georgia road. The Department of Veterans Affairs had previously declared Brannan as "100% disabled" with PTSD. He suffered from depression and battled with suicidal thoughts. In 1994, a VA psychiatrist diagnosed Brannan with bipolar disorder. According to his attorneys, Brannan had stopped taking his meds five days before the murder.
The U.S. Supreme Court declined without comment to step in the eleventh hour to stay the execution. With his legal efforts to appeal the death sentence almost exhausted, Brannan was executed by lethal injection Tuesday night in Jackson, Georgia. Just a day earlier, Brannan's legal team tried a last-ditch effort to seek clemency, arguing that the jury back in 2000 was offered an incomplete picture of Brannan's military service and history of mental illness.
"The only issue here," his attorneys wrote in their petition, "is whether the veteran should pay the ultimate price of death for a crime that is unquestionably the result of mental illness flowing from his combat experience."
Nearly 30 years before the shooting, Brannan served as a first lieutenant and artillery forward observer in Vietnam. According to court documents, Brannan's unit "engaged in intense combat" right off the bat; during the second half of 1970 and the first few days of the following year, Brannan was in the field for "all but seven days." He earned a Bronze Star for his service.
But on Monday, the Georgia Board of Pardons and Parole declined to commute Brannan's death sentence to life in prison.
There is little doubt that Brannan is responsible for Dinkheller's death — the gruesome scene was captured on the deputy's dashboard camera. The two men exchanged gunfire along the side of the road. After seeking cover in his vehicle, Brannan rushed toward the cruiser as Dinkheller reloaded his gun; the Vietnam vet then fired off more rounds. Dinkheller is heard yelling out in pain and pleading for his assailant to stop. After a brief pause, Brannan charged forward, hitting Dinkheller a total of nine times, the last few shots at a close range. Brannan then got in his truck, and drove away, the video showed.
RELATED: Court halts execution of mentally ill man
Despite common perceptions, research shows a relatively loose link between PTSD and excessive violence -- a diagnosis of PTSD is not likely to lead to violent behavior. Researchers, however, have found how trauma experienced in military combat can have an impact on anger and criminal behavior. A study released last year by researchers at the University of North Carolina-Chapel Hill School of Medicine found that 23% of combat veterans surveyed who suffer from PTSD and high irritability have been arrested for a criminal offence. By comparison, 9% of all combat veterans studied -- including those who suffered from trauma and those who said they did not -- had been arrested since their deployment.
Dinkheller is survived by his wife and two children. Days before the scheduled execution, his father, Kirk Dinkheller, posted on Facebook that his son's convicted killer would finally be held responsible. "Nothing will ever bring my son back, but finally some justice for the one who took him from his children and his family," he wrote. With just hours before the lethal injection, Kirk Dinkheller went to Facebook one more time, to post a picture of his son's gravestone.