An American held by al-Qaida for four years, and two other U.S. citizens who fought for the terror group, were killed in U.S. military strikes in January along the Afghan-Pakistan border, the U.S. government acknowledged for the first time Thursday. An Italian citizen held hostage since 2012 was also killed in one of the strikes on an al-Qaida compound. 
President Obama said he has launched a full review of the military operations that led to the deaths. "We will identify the lessons we can learn from this tragedy. We will do our utmost to ensure it will not be repeated," he said in a televised statement at the White House.
RELATED: Kidnapped American makes plea to president
In all, seven Americans have been killed in drone strikes, six of them not directly targeted, according to NBC News.
The surprise announcement revealed that Warren Weinstein, a 73-year-old U.S. aid worker who was kidnapped in Pakistan in 2011 and pleaded for his life in a video released by the group, was killed in January in a U.S. drone strike. According to a statement from White House spokesman Josh Earnest, Weinstein was killed along with Ahmed Farouq, a U.S. citizen and al-Qaida fighter. Giovanni Lo Porto, an Italian humanitarian worker who was kidnapped in 2012, was also killed in that strike. A separate strike, also in January, killed Adam Gadahn, a long-sought American who worked for al-Qaida and was on the FBI's most-wanted list. Earnest said later that Gadahn was "not specifically targeted" in the strike that ultimately killed him.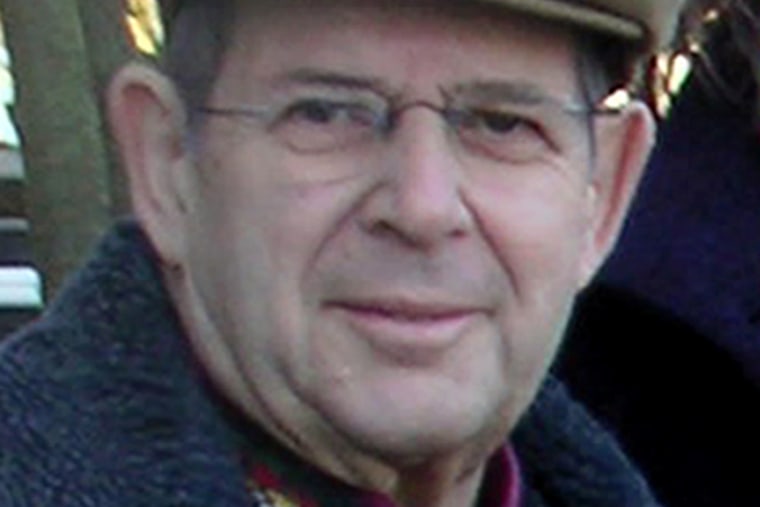 "I profoundly regret what happened," Obama said of the deaths of the hostages. "On behalf of the U.S. government I offer my deepest apologies to the families." Obama said he spoke Wednesday with Weinstein's wife and with the prime minister of Italy. "As president and as commander in chief, I take full responsibility for all our counterterrorism operations," the president said.
Warren Weinstein's wife, Elaine, said that the family is "devastated" by the knowledge that he won't be coming home. "The cowardly actions of those who took Warren captive and ultimately to the place and time of his death are not in keeping with Islam and they will have to face their God to answer for their actions," she said in a written statement.
In December 2013, al-Qaida released a video of Warren Weinstein, looking haggard and afraid, pleading directly with Obama to negotiate his release.
Weinstein blamed Pakistan, not the U.S. for her husband's death, lamenting that "Warren's safe return should have been a priority for them based on his contributions to their country, but they failed to take action earlier in his captivity when opportunity presented itself, instead treating Warren's captivity as more of an annoyance than a priority." But she also said the United States's work to recover her husband was "inconsistent and disappointing" over the course of his captivity.
"Our hearts go out to the families of Dr. Warren Weinstein, an American held by al-Qaida since 2011, and Giovanni Lo Porto, an Italian national who had been an al-Qa'ida hostage since 2012. Analysis of all available information has led the Intelligence Community to judge with high confidence that the operation accidentally killed both hostages,"  Earnest said in a statement.
"The operation targeted an al-Qa'ida-associated compound, where we had no reason to believe either hostage was present, located in the border region of Afghanistan and Pakistan. No words can fully express our regret over this terrible tragedy," Earnest added.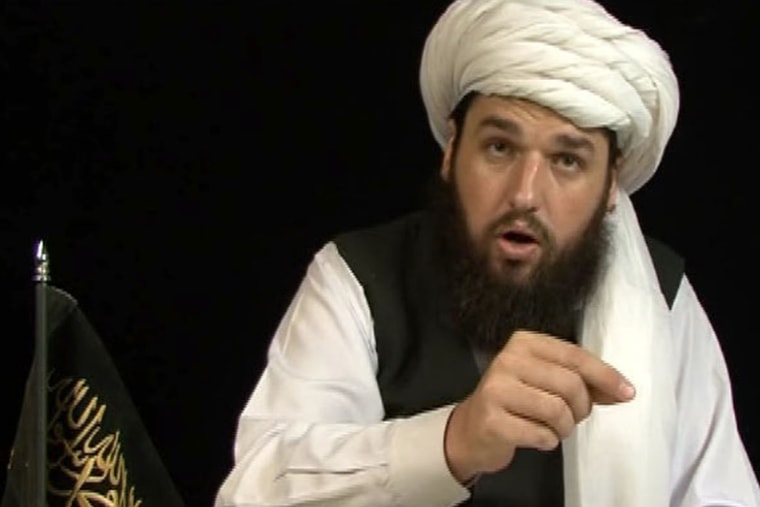 During a live briefing Thursday afternoon at the White House, Earnest said the families of Weinstein and Lo Porto will be compensated. Earnest said there were significant U.S. resources aimed at finding Weinstein and rescuing him, and Obama was regularly briefed on the effort. Earnest also said that Obama "didn't specifically sign off" on the two drone strikes that led to the deaths.
A senior Defense Department official told NBC News' Richard Engel that U.S. special forces did not attempt to rescue the hostages because there wasn't enough information about their location. "There was no starting point, no idea where to recover them. Until you can get a single starting point, you can't start searching in the middle of the ocean," the official said.
The deaths of the hostages are likely to raise serious questions about the U.S. intelligence community's role in the prosecution of counterterrorism operations and the military's use of drones. Under Obama, the use of drones in fighting the war on terror has increased many-fold, despite increased criticism from human rights groups, lawmakers and others concerned with the ethical implications of the pilotless weapons. 
Sen. Chris Coons, a Delaware Democrat who sits on the Senate Foreign Relations Commmittee, told msnbc's Andrea Mitchell that the strikes revealed Thursday raise serious questions about American drone strikes, adding that he has not been briefed by the Obama administration about the January strikes.
"I do think in the longer term we've got some important work that's gone undone on the Foreign Relations Committee to create the strategic, the moral, the legal framework for our use of drones going into the future."
"We need to revisit the core question: How are they authorized, where are they appropriate and how do we deal with unitended consequences?" the senator added.
California Democratic Sen. Dianne Feinstein, vice chair of the Senate Intelligence Committee, said she and her colleagues have begun reviewing the January military operation. "We should also again review all procedures and safeguards to make sure every measure is taken to prevent the deaths of innocent civilians," she said in a statement.
The president has tried for years to help right an intelligence agency scarred and diminished by failings that date back to the first al-Qaida strikes on U.S. soil in 2001. Successive bipartisan and independent reviews found that the CIA and other agencies had missed key markers of al-Qaida's intentions. Failings continued through the lead up to the 2003 U.S. invasion of Iraq. Eventually, the CIA was exposed for running secret overseas prisons, torturing suspects and destroying evidence of its actions. Obama closed many of those programs, and turned the drones program over to the military, which continued to ramp up its use. But the president has also secretly approved kill lists that include U.S. citizens who became al-Qaida leaders. Anwar al-Alawki, an American Muslim, was killed by a drone strike in Yemen in 2011 after the United States determined he was directing plots against the United States, including an attempt to blow up a U.S. airliner in flight.
The intelligence community has worked to improve its reputation and was championed for its role in the nighttime raid inside Pakistan that killed Osama bin Laden. But the CIA and the Pentagon have struggled with how to deal with U.S. citizens held hostage around the world. Three Americans have been beheaded by Islamic militants in the Middle East. 
"Today's disclosures just raise new questions about the reliability and depth of the intelligence the government is relying on," Jameel Jaffer, deputy legal director of the American Civil Liberties Union, told msnbc. "The government literally didn't know who it was killing."
Jaffer added that it is not clear who the U.S. was targeting in the strikes it disclosed Thursday. "The larger point is that there's still a lot of information we don't have about who's being killed and why they're being killed," Jaffer said.
In a separate written statement, Jaffer added, "These and other recent strikes in which civilians were killed make clear that there is a significant gap between the relatively stringent standards the government says it's using and the standards that are actually being used. It would of course be easier to assess this gap if the government routinely released information about individual drone strikes. Unfortunately, the president's stated commitment to transparency can't be squared with the secrecy that still shrouds virtually every aspect of the government's drone program."
Mustafa Qadri, a researcher with Amnesty International and an expert on the American drone program, called Obama's public acknowledgement of the drone strikes "unprecedented."
"This is an opportunity now for President Obama to be much more open and transparent about the drone program," he told msnbc. "I hope it's the first of many disclosures" not just of Americans who are killed in drone strikes but "all cases where the U.S. believes it has killed civilians."
Qadri also said many questions remain about the United States' legal basis for carrying out drone strikes, adding, "we have very serious concerns that the U.S. is not using drones in a lawful way." Still, he said he believes Obama's announcement was a "watershed moment" that he hopes will pave the way to more disclosure. "In a way, [Obama has] broken the ice. Let's find out more."
Gadahn, the son of a California goat herder, converted to Islam at a young age and left the United States in 1998, according to NBC News. The 36-year-old attended al-Qaida training camps in Afghanistan and became a translator for the terror group. He was indicted in California for treason and supporting terrorism. Gadahn's profile rose after bin Laden's death, when it was discovered that Gadahn regularly corresponded with the late al-Qaida leader. But Gadahn was seen by some al-Qaida members as lacking religious credibility and battleground experience.
Gadahn was an associate of senior al-Qaida leader Abu Zubaydah. Zubaydah who is currently imprisoned in Guantanamo Bay, Cuba, was one of three al-Qaida leaders who was subject to waterboarding by the CIA.