LIVINGSTON, N.J. – Here in this affluent suburban township, about 25 miles west of Manhattan, a bright-eyed teenager named Chris Christie once served as class president at Livingston High School. 
On Tuesday – more than three decades later—that same man, now grown and governor of the Garden State, is expected to return home and declare that he wants to be president again, but this time on a much grander scale: president of the United States.
In many ways, the Livingston location makes a lot of sense. Although he was born in Newark, the Republican has long called Livingston home. Christie's family moved to the Essex County township when he was a young boy, shortly after the 1967 Newark riots that left 26 people dead. He lived there, in a modest, three-bedroom, ranch-style home, until receiving his diploma in 1980 from Livingston High School -- where he was described by several of his classmates as popular and as an all-star athlete as catcher on the baseball team.
RELATED: Chris Christie expected to announce presidential bid next week
Plus, he has gone back to Livingston several times – to hold one of his famous town halls, to attend at least two high school reunions and to speak at the township's bicentennial celebration. Earlier this spring, at his town hall in Livingston, he noted several of his high school classmates had shown up, "It's great to have friends who knew you when," and later joked about what he thinks when he goes into the state office every day and sees the words "Chris Christie, Governor," emblazoned on his office door.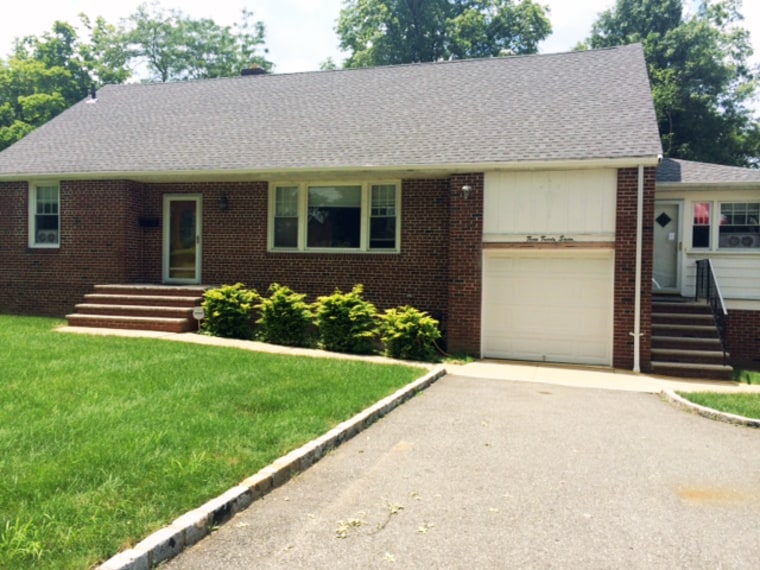 "Every time, I'm telling you I shake my head and I say how the hell did this happen, right?" he asked.
In other ways, the choice to make his big announcement in Livingston is puzzling. Christie's popularity in the Garden State is at an all-time low, with a poll released earlier this week by Fairleigh Dickinson University's Public Mind showing just 30% of people in New Jersey approve of the job the governor's doing, with the majority—55%-- disapproving. Some candidates, like former New York Gov. George Pataki, have chosen to make their 2016 intentions known outside their home states—in Pataki's case, New Hampshire.  
There's also the irony that David Wildstein—the former Port Authority official and ex-Christie ally who recently pleaded guilty in the scandal known as "Bridgegate," which has damaged the governor's reputation—also went to Livingston High School, a year ahead of Christie, and even went on to serve on the Livingston town council and a brief stint as mayor.
But for several in Livingston, Christie's decision to kick off his official campaign in his home town is a point of pride.
Mariusz Strus, a 41-year-old nurse practitioner who lives with his wife, daughter, two dogs and two cats in the brick, 1950s-style home that Christie grew up in, told msnbc the likely announcement "brings his story full circle," adding "the fact that he's going to announce it here, where he grew up, is amazing."
Despite many reports, including by msnbc, that the governor will announce his 2016 plans in Livingston on Tuesday, Christie insisted on Thursday evening's monthly "Ask the governor" radio program that "there's been absolutely no final decision made by me." Still, the governor's brother, Todd -- who reportedly had a hand in securing the location of the school for next week—left a note taped to Strus' door asking him to call his cell phone. "I have a question in regards to Tuesday," he wrote. Strus called, and Todd Christie said the announcement would take place at the high school around 11 a.m. on Tuesday. He also wanted to know if Strus minded if the governor did a television interview outside his old home, which was sold by the governor's father to Strus in 2007.
By Saturday, Team Christie had gone live with a presidential campaign website and alerted reporters that indeed, a "special announcement" would be made on Tuesday Livingston High School's gym. 
Several of Christie's old high school classmates by said they were ecstatic the governor was coming back home to make his 2016 plans official.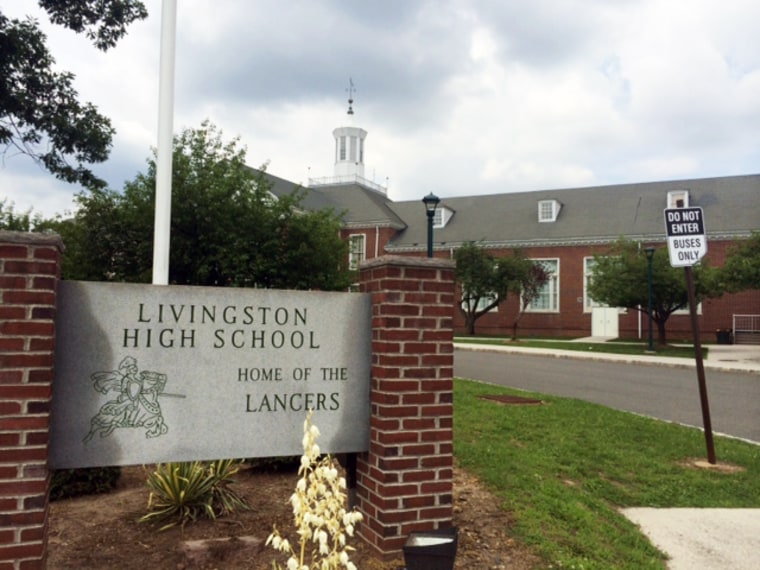 "Chris has always gone home for big things—reunions, when Livingston celebrated its bicentennial…I know his home turf is important to him," said Jayme Ratner, who lives in Manhattan but has been friends with the governor since junior high school. She recounted how Christie would sometimes dress up as the school's mascot, a lancer, at football games. "It showed he wasn't above it," she said, also noting the governor has showed up to not only high school reunions, but the smaller after parties at a hotel after the reunions.
Ratner added that in high school, Christie didn't have the reputation he does today for being confrontational and at times brash. "I don't ever remember it coming out the way it comes out now. But now, he has a much bigger bully pulpit, bigger fish to fry….It was never life or death situations. He didn't have to get up and beat his chest."
Another friend, Jay Isherwood, who met Christie as a fourth grader when they both campaigned for Tom Kean (who eventually went on to become governor of New Jersey), recounted how Christie had a mischievous side in high school.  Christie, along with some other pals during their senior year, snuck to the school's roof top to paint in giant numbers "80" -- as in the class of 1980—a rite of passage for members of the graduating classes. "It showed he was one of the guys, he was loyal to his friends…He understands that he's a public figure and a celebrity of some sort now, but he hasn't lost his regular guy approach, spending time with his friends from high school."
RELATED: Kristol: Chris Christie likely missed his moment
Of course, not everyone in Livingston is as excited about his pending announcement, which comes at an arguably low moment in Christie's political career. Once a rising star in the GOP and a man many party insiders all but begged to run for president in 2012, he has dropped to the back of the pack of the emerging 2016 field in many polls, weighed down by budget woes, a beleaguered pension system and sagging poll numbers in his home state — not to mention the ongoing Bridgegate saga (Christie denies any prior knowledge of the scheme). Three of Christie's former allies, including Wildstein, have been charged in the plot to close lanes and snarl traffic on the George Washington Bridge, the nation's busiest.
Ronnie Rosen, a 70-year-old resident of Livingston and self-described independent, who was walking around a track Friday that wraps around a sprawling baseball field at Livingston High School, said it was strange that Christie was launching his bid at a school when he has frequently sparred with teachers over pensions and benefits. "I just think it's ironic," said Rosen, whose children went to the high school.  
Larry Mandel, a 43-year-old resident of West Orange (just a few miles from Livingston), who was also walking around the field said, "He's got the right to announce wherever he chooses, but he's a political bully." Mandel also criticized the governor for spending so much time out of New Jersey – and instead using much of time to test the 2016 waters in early voting states like New Hampshire, South Carolina and Iowa, "The state is going down hill quick in terms of state infrastructure, the state pension, and the economy. He's ignoring what's going on here while he's running for president."
Last month, Christie dismissed his low poll numbers in the state. Fox News' Megyn Kelly reminded the governor that two-thirds of his own constituents do think he'd be a good president. "They want me to stay," Christie insisted. "A lot of those people, that 65%, want me to stay. I've heard from lots of people at town hall meetings, 'Don't leave,' and 'don't run for president because we want you to stay.'"
After the announcement in New Jersey on Tuesday, Christie will immediately depart for New Hampshire where he'll hold a town hall meeting in Sandown later in the afternoon.