The new site has more video content than ever before. Don't let the new layout trick you, we still have daily clips to all of your favorite shows. A few new exiciting features include video playlists, video search, and live streaming. Here are a few different way to watch video. 
WATCH PAGE
At the top of the website click Watch.
Morning Joe and the five prime time shows appear at the center of the page and, in the right rail, the weekday and weekend show links appear. 
Click on the show you wish to see video from.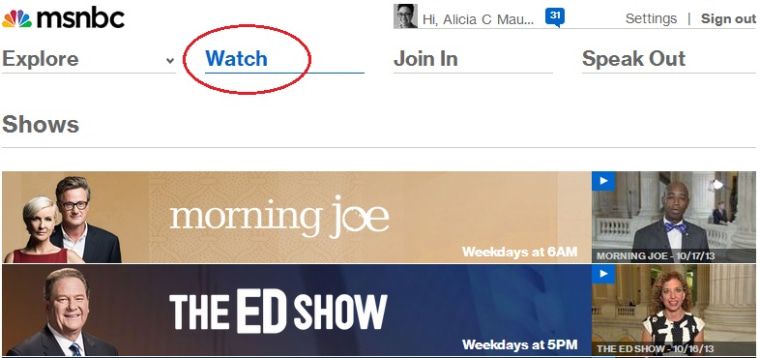 SHOW PAGE VIDEO
Once you click on the show you want, you'll be brought to the show home page. There, you can scroll through the playlists to see the latest and most pressing videos.
Scroll through the top ten list on the left or use the arrows on the right.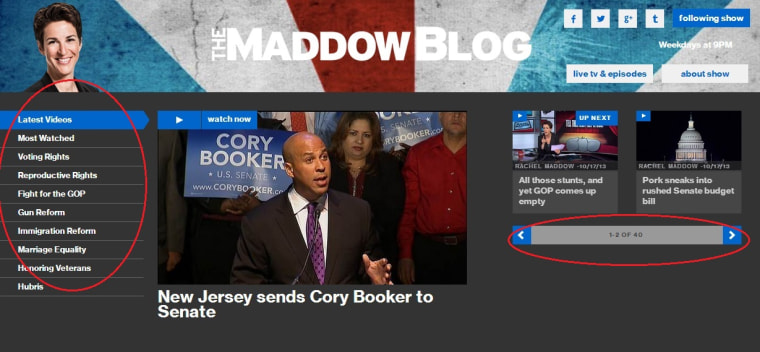 SEARCH FOR VIDEO ON THE WATCH PAGE
At the top of the website click Watch.
Scroll down to the middle of the Watch page where you'll see "Search msnbc videos".
Here you can search for over 2 years of msnbc video by selecting the issue, show, and date.