A preliminary investigation of the shooting deaths of three young Muslims near the University of North Carolina suggests the slayings were motivated by an ongoing parking dispute, police said.
A federal prosecutor added at a news conference Wednesday that the killings appear to be an "isolated incident."
"Events of yesterday are not part of a targeted campaign against Muslims in North Carolina," said Ripley Rand, the U.S. Attorney for the Middle District of North Carolina. His office had no immediate plans to be part of the investigation.
The suspect — Craig Stephen Hicks, 46, of Chapel Hill — has been charged with three counts of first-degree murder in the deaths of his neighbors. In a court appearance Wednesday morning, a judge ordered him to be held without bond and set a March 4 probable cause hearing. Chapel Hill police are still looking through Hicks' computer and emails for what might have led to the attack, but his attorney and wife told reporters Wednesday that the shooting wasn't related to the victims' faith. His attorney said the shooting stemmed from a "mundane issue" — parking in the neighborhood.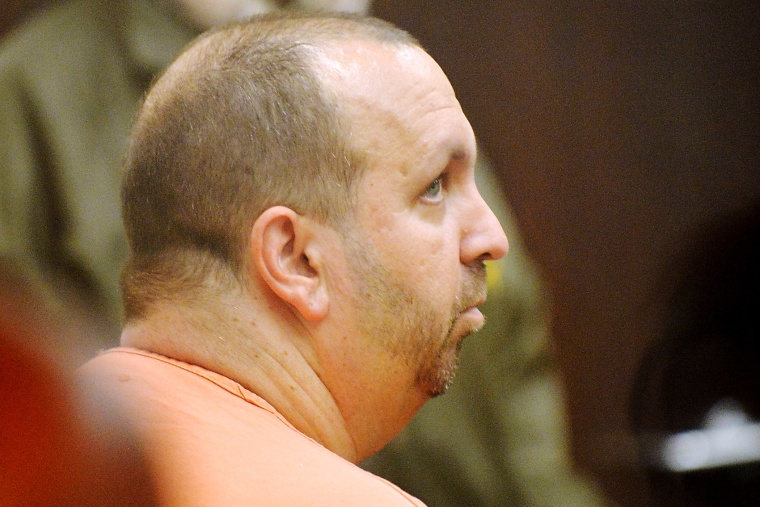 "At this time, it's our belief that this had nothing to do with any kind of particular relationship with the victims," the Hicks family attorney said. "Mr. Hicks had problems with many of his neighbors — it had nothing to do with these particular neighbors."
Hicks' wife, Karen, added that her husband "championed" other people's rights on his Facebook page. "Like everyone else, I was completely shocked that this happened," she said.
The victims have been identified as Deah Barakat, 23, a second-year dentistry student; his wife, Yusor Abu-Salha, 21, who planned to start at the dentistry school this fall; and her sister Razan Abu-Salha, 19, a student at North Carolina State University, university officials and police said. They were found at an apartment complex by officers who responded to reports of gunfire Tuesday afternoon.
The sisters' father, Mohammad Abu-Salha, said the young women were "lovely ladies, who would never fight anyone." He said his oldest daughter, Yusor, had previously mentioned having difficulties with Hicks and that he spoke to her in a "very condescending tone." 
While FBI and police investigations point to the parking dispute — and not race or religion — as the motivation for the shooting, Abu-Salha on Wednesday morning said he believed otherwise. "It was execution style, a bullet in every head," he said. "This was not a dispute over a parking space; this was a hate crime. This man had picked on my daughter and her husband a couple of times before, and he talked with them with his gun in his belt." Those claims could not be corroborated. 
UNC expressed "deep sadness" and in a statement, Chancellor Carol L. Folt, said Barakat was "well loved and respected within these walls, and we will feel his loss deeply." A Facebook group called "Our Three Winners" was set up Wednesday in tribute.
Barakat was raising money for a trip this summer to Turkey, where he planned to provide dental care to Syrian refugees, according to his fundraising page. Following the shooting, scores of people donated money and sent messages of condolence. By 1 p.m. ET Wednesday, the page had raised more than $24,000, far exceeding its goal of $20,000 by the end of July.
Ahmed Salim, who met Barakat at a Muslim Students Association event, told NBC News that his friend was "a model of the community." The 27-year-old from Atlanta said: "Everything you can think of as an American, everything a parent would be proud of their child for, that's what he was."
"He was always thinking about other people and always smiling," Salim added. "Everyone who knew him loved him — that's why I just couldn't believe it when I heard the news."
On Wednesday, dozens of supporters turned up at Abu-Salha's Raleigh home as he became consumed with making plans to bury his daughters and his son-in-law. He is hoping for justice, he told NBC News: "Justice that will not happen on this Earth, but will come later."
Christi Lowe, Erik Ortiz, and Pete Williams contributed to this article, which originally appeared on NBCNews.com.