Despite Saudi Arabia's dark human rights record, the death of King Abdullah drew immediate responses from foreign leaders who lauded him as a reformer and supporter of peaceful dialogue and humanitarian causes across the globe. President Barack Obama praised him as a leader who was "always candid and had the courage of his convictions," while Secretary of State John Kerry called him "a man of wisdom and vision." British Prime Minister David Cameron applauded him for his "commitment to peace and for strengthening understanding between faiths."
"Under Abdullah's watch, authorities rounded up scores of peaceful dissidents and human rights activists who dared to criticize the government, subjecting them to unfair trials on vague charges."'
Indeed, King Abdullah deserves credit for changing the tone of Saudi Arabia's hardline monarchy toward its citizens and the outside world. Early in Abdullah's reign, the expansion of space for Saudi media and spread of internet and social media empowered Saudi citizens to speak openly about controversial social and political issues, creating a broader social awareness of Saudi Arabia's human rights shortcomings.
After the Arab uprisings began in 2011, however, this brief window slammed shut, and Saudi authorities sought to root out all domestic criticism.
Abdullah's ascension to power in 2005 ignited the prospects for advancements, including the modernization of Saudi Arabia's state apparatus, public re-evaluation of the enforced subservient status of women and religious minorities, greater debate in the media, and promotion of some degree of judicial fairness.
Perhaps Abdullah's greatest achievement was creating momentum for women's rights reforms through promotion of higher education opportunities for women, including scholarships to study abroad, facilitating the entry of women into the workforce, and announcing that women will be able to run and participate in municipal elections later in 2015. In a symbolically important step, in 2013 he appointed 30 women to Saudi Arabia's Shura council, an advisory body that makes recommendations to the cabinet.
Related: Saudi Arabia's King Abdullah dies
These reforms, however, did not address the key underlying issues entrenching discrimination against women, such as the male guardianship system, under which ministerial policies and practices forbid women from obtaining a passport, marrying, travelling, or accessing higher education without the approval of a male guardian, usually a husband, father, brother, or son. Despite Abdullah's rhetorical support in 2005 for the idea of women driving, at his death they remain forbidden from getting behind the wheel, and authorities arrested women who dared challenge the driving ban.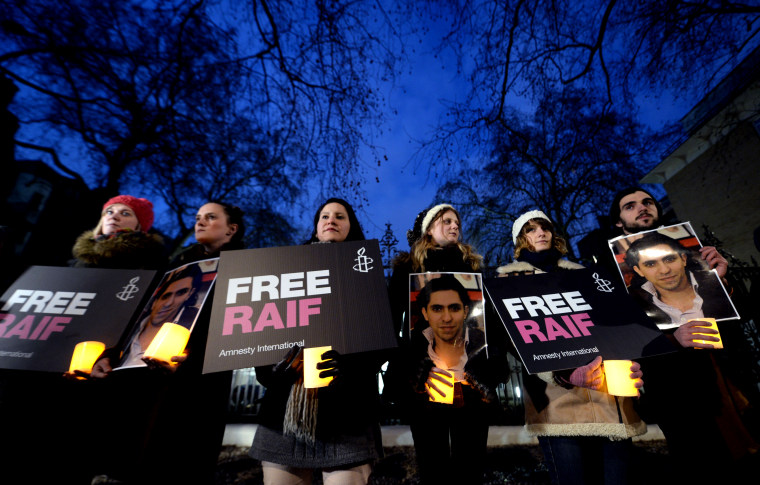 Saudi Arabia's treatment of nine million migrant workers improved under King Abdullah, with labor authorities passing new regulations allowing some to change employers without permission, and creating a new initiative to combat rampant violations against migrant domestic workers. These positive steps, however, were accompanied in 2013 by a mass campaign of arrests and deportations of hundreds of thousands of workers, many of whom reported abuses by prison authorities at the point of arrest and during the deportation process. Saudi Arabia did not implement a standard contract for domestic workers or join the Domestic Workers Convention.
On other human rights issues, however, Abdullah's legacy is less mixed.
Under Abdullah's watch, authorities rounded up scores of peaceful dissidents and human rights activists who dared to criticize the government, subjecting them to unfair trials before Saudi Arabia's terrorism court on vague charges such as "sowing discord" and "breaking allegiance with the ruler." Some have received unthinkably harsh punishments, including the human rights lawyer Waleed Abu al-Khair, who was sentenced to 15 years in prison for peacefully criticizing the government's human rights record in newspaper interviews and on Twitter. Another is Fadhil al-Manasif, who is serving a 14-year sentence largely for helping journalists cover 2011 protests by Saudi Shia citizens. Others, including reformists Mohammed al-Qahtani and Abdullah al-Hamid, are serving 10 and 11 year sentences on similar charges.
Perhaps the most dramatic case of repression involves the liberal blogger Raif Badawi, whom security officers publicly flogged on January 9 as part of a judicial sentence of 1,000 lashes and 10 years in prison for setting up a liberal website and allegedly insulting religious authorities.
For King Salman to improve on Abdullah's legacy, he needs to reverse course and permit Saudi citizens to peacefully express themselves, reform the justice system, and speed up reforms on women's rights and treatment of migrant workers.
Adam Coogle is a Middle East researcher at Human Rights Watch who follows events in Saudi Arabia. Follow him on Twitter @cooglea.