As 2015 draws to a close, we take a look back at the most shared posts from the year on MSNBC. From Sandra Bland's tragic death to George Takei's take down of Donald Trump, these are the stories that Facebook users shared with their friends in 2015. 
1. Kim Davis released from jail - 489,606 shares
On June 26 The Supreme Court ushered a landmark ruling that same-sex marriage is guaranteed by the Constitution. Shortly thereafter, footage went viral of Kentucky county clerk Kim Davis refusing to give marriage licenses to same-sex marriage couples, disobeying a direct order from Kentucky Governor Steve Beshear.  Davis said she denied the marriage licenses because of her personal religious views. Davis was sued by six couples for her refusal and was briefly incarcerated. After her subsequent release, she was joined by conservative activists including former Arkansas Governor Mike Huckabee.  
Click on the image below for a link to the original post.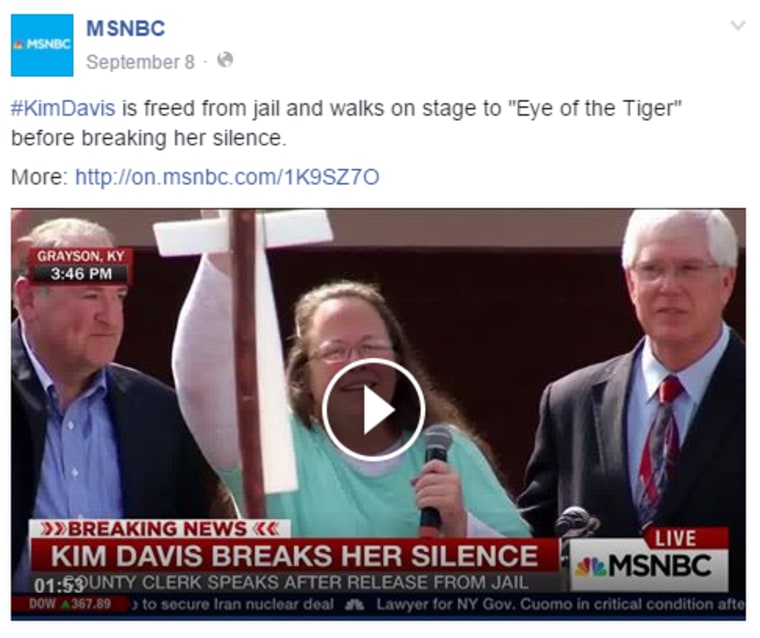 2. President Obama serves Thanksgiving dinner at D.C. homeless center - 298,193 shares
Heartwarming footage of President Obama went viral as he was seen serving dinner at a homeless shelter in Washington D.C.
Click on the image below for a link to the original post.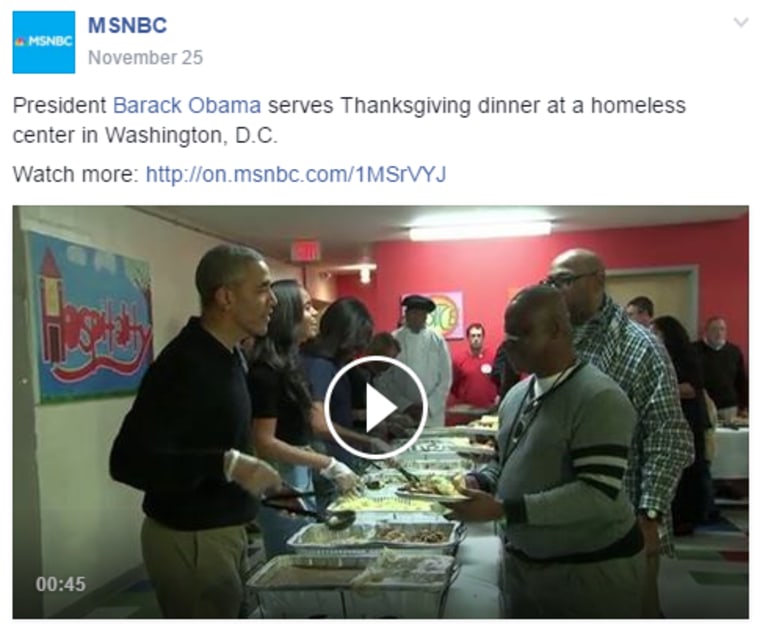 3.  George Takei responds to Donald J. Trump's comments on Muslim immigration - 128,970 shares
Hollywood vet George Takei, best known as Sulu from the original Star Trek films, was an outspoken advocate for the immigration of Syrian refugees. Takei suffered through the Japanese internment camps put into place by the US during World War II, and warned of the dangers and heartbreak of repeating that black eye in American history.
Click on the image below for a link to the original post.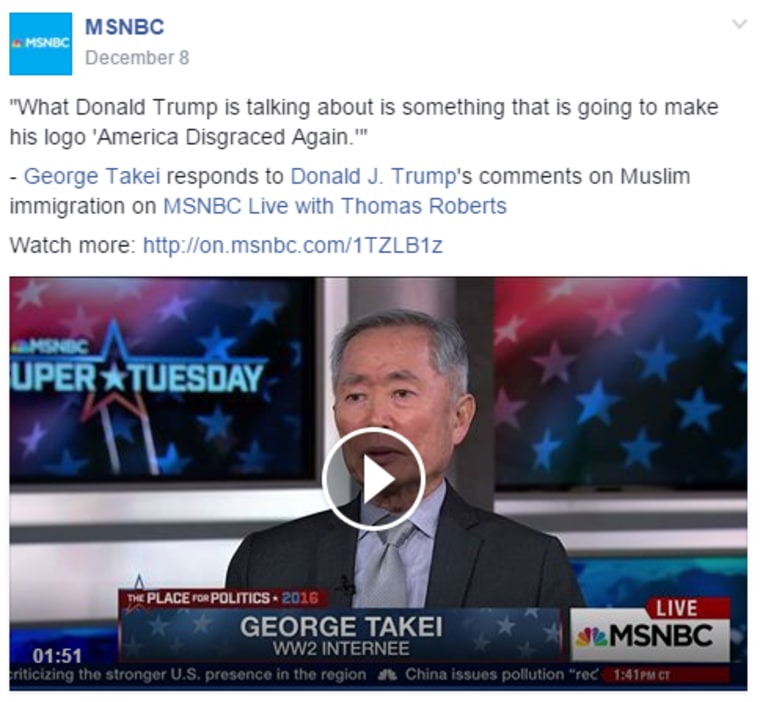 4. Following her death from an apparent suicide, Sandra Bland's asks the public to remember her sister's activism protesting police brutality against minorities - 128,807 shares
On July 13, 2015 Sandra Bland was found hanged in a Texas jail cell after an apparent suicide. Bland spend the later years of her life as an outspoken civil rights advocate, protesting against the targeting of minorities by police. She made waves in January 2015 by posting videos about police brutality against blacks and was a prominent face in the Black Lives Matter movement. Bland's life ended tragically after she was stopped by Prarie View, Texas police for failing to signal for a lane change. Police footage shows the ensuing interaction became heated, and Bland was removed from the car and arrested. Three days later she was found dead in her jail cell. 
Click on the image below for a link to the original post.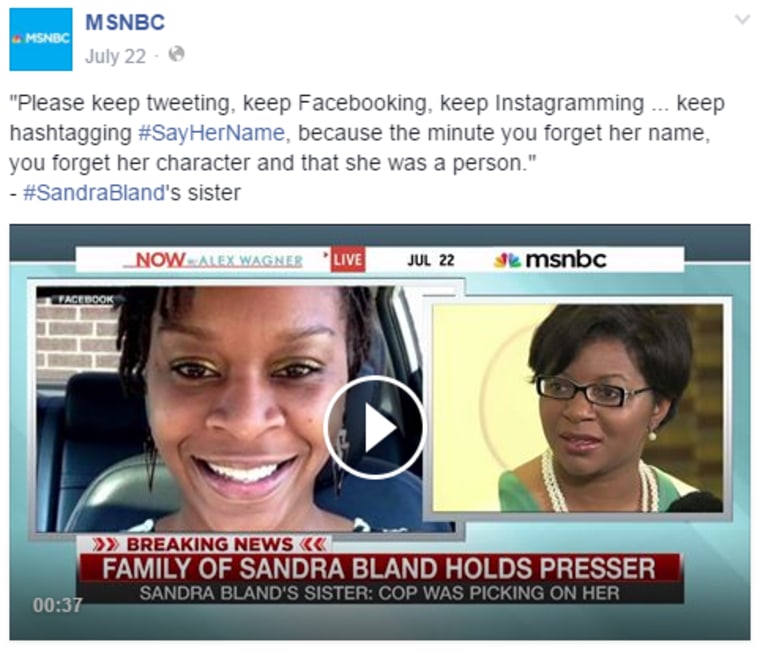 5. President Obama addresses Syrian refugee crisis - 76,090 shares
One of the most divisive and polarizing political issues this year was how the United States would handle the Syrian refugee crisis. Several states balked at accepting the refugees, fleeing one of the worst humanitarian crisis in modern history, out of fear that it would jihadists to enter the US. President Obama made waves by condemning those who choose to reject the Syrian refugees as behaving in a way that is contrary to American values.
Click on the image below for a link to the original post.