2014 is almost at its end, and what a year in news it has been! This year, we saw the Bridgegate scandal, cases of police brutality and the role played by race, questions of religious freedom and LGBT rights. The nation mourned the passing of actor and comedian Robin Williams, the tragic loss of lives from a missing plane over the Indian Ocean and a plane shot down in Ukraine. 
It was a big year of news -- and msnbc captured it all. Take a look back at msnbc's 10 most popular videos of 2014 on social media.
1. Shocking mistake in the Darren Wilson grand jury 
The number one most popular msnbc.com video of the year was this segment from "The Last Word" with Lawrence O'Donnell, which examines a major mistake made in the grand jury investigating the death of unarmed teen Michael Brown in Ferguson, Missouri.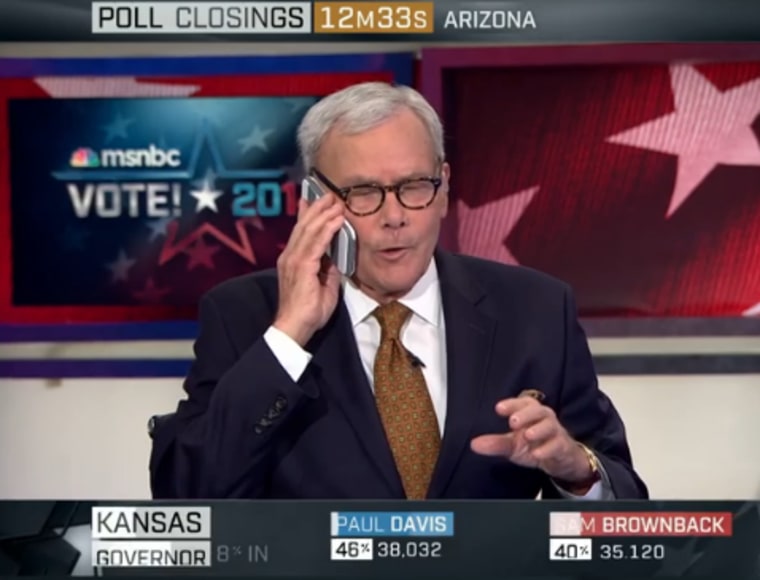 On Election Night 2014, Tom Brokaw stopped by to help cover the election results with Rachel Maddow and Chris Matthews. But then something unexpected happened … on live TV!
3. Ben Stein: Obama "most racist president" we've had 
In an appearance on Fox News, economic commentator Ben Stein remarked that President Obama is the "most racist President" America has had. The video of his remarks quickly went viral.
4. Ferguson chaos highlights nationwide issues 
msnbc's Jose Diaz-Balart looks at how the situation in Ferguson has impacted far beyond Missouri. The video highlights nationwide issues that have captured the entire nation's attention.
5. "Religious freedom is a cloak for prejudice" 
On "The Last Word" in February, LGBT activist and actor George Takei discussed the law passed in Arizona that would allow business owners to discriminate against LGBT customers on grounds of religious freedom. The controversial bill was later vetoed by Governor Jan Brewer.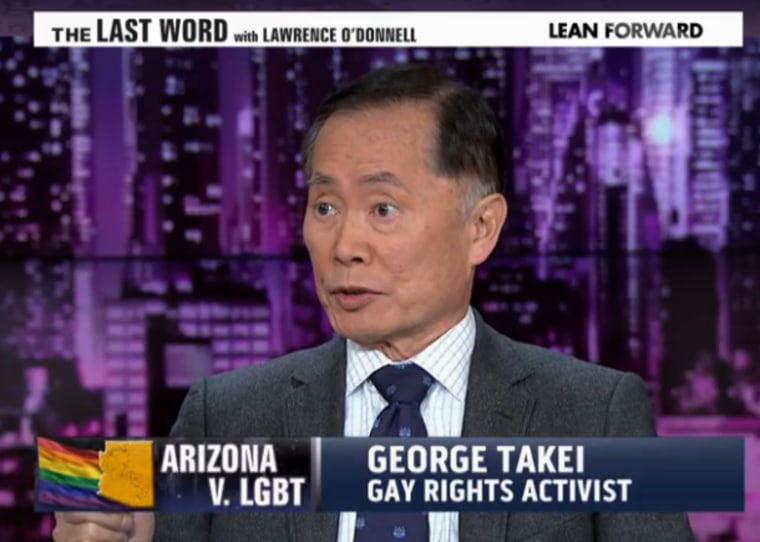 6. An alternate theory of the Christie scandal 
In January, when the Chris Christie administration was under fire for the "Bridgegate" scandal, Rachel Maddow presented a surprising new theory for the reasoning behind the Fort Lee, New Jersey traffic jams.
7. Maddow jousts with right-wing rep
In January, after President Obama's State of the Union address, Rachel Maddow anchored msnbc's post-SOTU coverage. She interviewed Republican Congressman Tim Huelskamp … and things got heated!
8. Mary Fallin: Country's worst governor? 
After a botched execution in Oklahoma, host Chris Hayes took a deeper look into the policies and practices of Oklahoma Governor Mary Fallin back in May. Fallin was later re-elected in November.
9. Michael Brown's mother: I'm just hurt
In November, a grand jury decided not to indict police officer Darren Wilson in the shooting death of Michael Brown. Reverend Al Sharpton interviewed Brown's mother, Lesley McSpadden, on how she felt about the decision.
10. What Robin Williams wanted to hear at the pearly gates 
After the tragic passing of actor Robin Williams in August, James Lipton recalls what Robin Williams said in a previous interview about what he would want to hear if heaven existed.
What were your favorite videos of the year? Tell us in the comments!