This year what's old is new again in pop culture. "Mad Max," "Jurassic Park," "Rocky," and now, "Star Wars," have all returned with new iterations, updated for another generation of audiences. And thanks to GOP presidential contender Sen. Ted Cruz, the 1987 cult classic "The Princess Bride" has also been thrust back into the national conversation, even more than it already is. 
The 1987 fantasy-infused romantic comedy was not a commercial hit when it was first released nearly 30 years ago, but its quotable script and whimsical narrative have endured to become something of a cultural touchstone for many Americans. The New Yorker dubbed it "the movie that won the Internet" last year, and this fall, BuzzFeed crafted an epic tribute unironically entitled: "23 Reasons Why 'The Princess Bride' Is The Most Important Movie In Your Life."
RELATED: Lindsey Graham channels 'Princess Bride' character at GOP debate
The film now occupies a rare space in American culture -- the pretty-much-universally-beloved, unassailable and inoffensive cult movie -- that makes it unusually appetizing for politicians to co-opt. Cruz's now infamous impressions of performances from the film has already been deemed "a little creepy" by "Princess Bride" star Billy Crystal, who gives an indelible, and nearly unrecognizable performance in the film as "Miracle Max."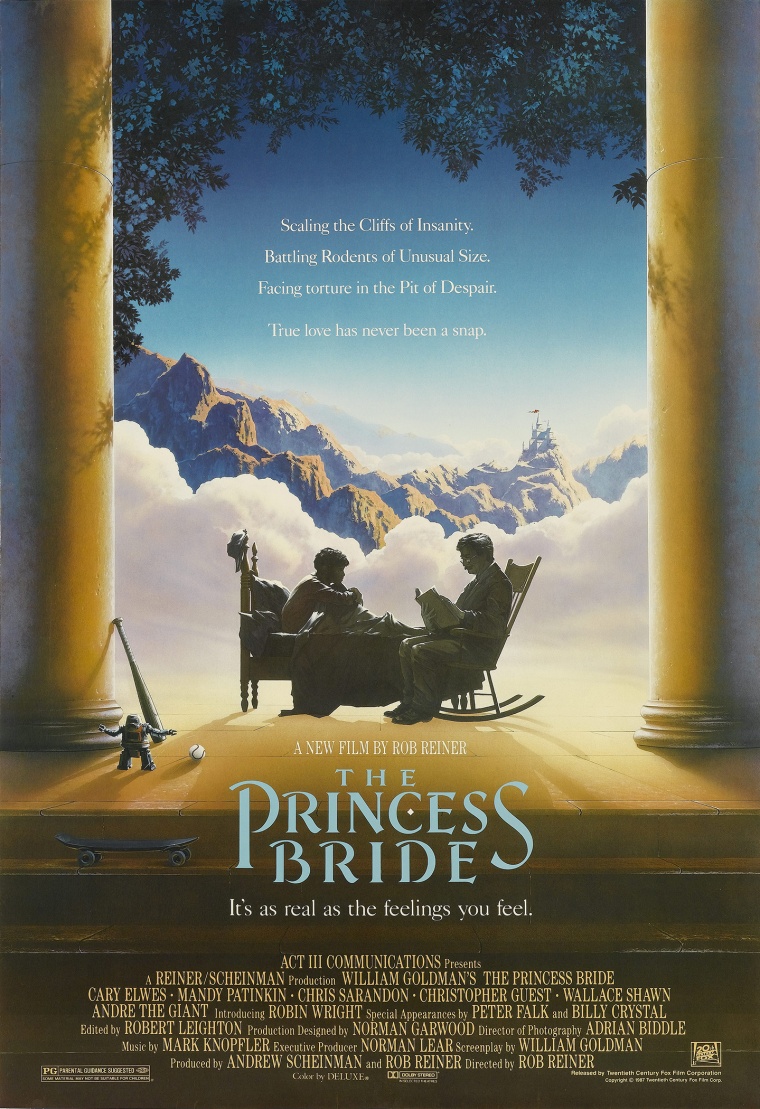 "First time I saw it I went, 'Oh, that's very funny,'" Crystal told James Corden during an appearance on CBS' "Late Late Show." "Second time I saw it, I thought, shouldn't he be doing something else, like voting in the Senate? And the third time, I went, 'Just stop!'" 
Actor Mandy Patinkin has also called out Cruz for mimicking his best dialogue in the film "This man is not putting forth ideas that are at the heart of what that movie is all about. I would love for Senator Cruz, and everyone creating fear mongering and hatred, to consider creating hope, optimism and love," he recently told The New York Times.
Patinkin has seen his profile rise considerably in recent years thanks to his role on the decidedly darker TV series "Homeland." Meanwhile, the delicate Princess Buttercup (played by Robin Wright) has morphed into the far more fierce and imposing Claire Underwood on Neflix series "House of Cards." Cary Elwes, who will perhaps forever be best known for playing the dashing Westley, has popped up in hit films like "Saw," and is set to co-star in a new Lena Dunham feminism-themed show for HBO called "Max."
Christopher Guest, who delivers a villainous turn as the Six Fingered Man, achieved greater fame for his series of improvised comedy masterpieces, such as "Best In Show" and "Waiting for Guffman." The diminutive, "inconceivable" Wallace Shawn, who film buffs may know better for his turn in the acclaimed two-person film "My Dinner with Andre," is in an accomplished scholar and playwright, who has occasionally penned left-leaning editorials and has identified himself as a socialist -- something Cruz curiously omits when professing his love for the film. Sadly, the legendary Peter Falk and André the Giant have passed away, so they can no longer bask in "The Princess Bride" renaissance.
"I call it the gift that keeps on giving. It's a film that can be watched by whole families," Elwes told MSNBC's Abby Huntsman last year. Elwes even wrote a memoir of his experiences with the film called "As You Wish: Inconceivable Tales from the Making of The Princess Bride," and counts former president Bill Clinton and the late Pope John Paul II among the film's famous fans.
"The movie has an incredible life from generation to generation. I guess it's because it's so sweet and has a really good heart," Elwes told Entertainment Weekly in 2011, for an oral history on the making of the film. "People have told me they've named their kids Westley and Buttercup, that they were married dressed as Westley and Buttercup. I met a girl just a few weeks ago who has 'As You Wish' tattooed on her neck."
While Cruz may not be sporting tattoos -- or at least none that are real -- he has been especially earnest about his pop culture obsessions. The Texas senator has deployed impressions of "Star Wars" characters (and started an app contest linked to the release of "The Force Awakens") and opined about the political affiliations of captains from "Star Trek."