Sunday night's Golden Globes crowned newcomers, honored established stars and appeared to broaden an already wide open Oscar race for Best Picture. In a night defined by politically incorrect and profane outbursts from the podium, there were a few bright spots for the stars of film and television.
Best performance by an actor in a motion picture, drama
Leonardo DiCaprio got a warm reception from the crowd when he took home the Best Actor award for his grueling performance in the bleak revenge thriller "The Revenant." The awards show narrative this year has been all about DiCaprio. He's gone empty handed at the Oscars four times before, and the overwhelming favorite to finally take home Hollywood's highest honor.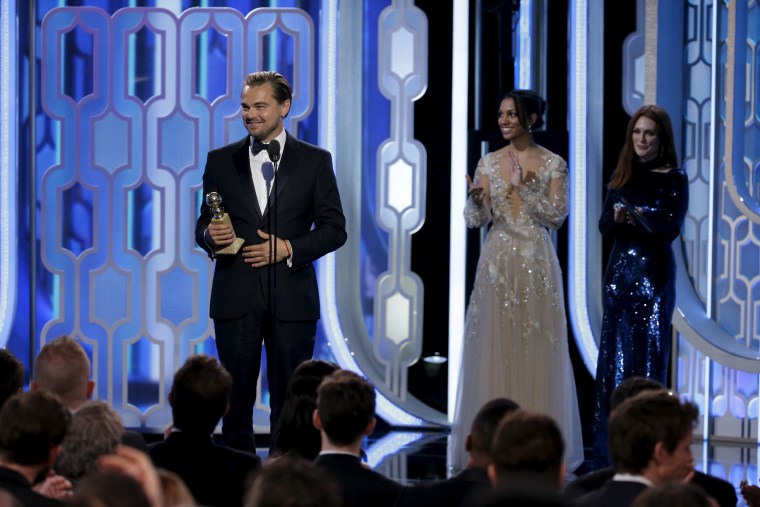 Best performance by an actress in a motion picture, drama
Brie Larson won her first ever Golden Globe for her emotionally devastating work in "Room." The film is based on a best-selling novel about a woman and her son held captive by a kidnapper and some have speculated that the film's subject matter may turn off some viewers, but on Sunday Larson appeared to solidify front-runner status.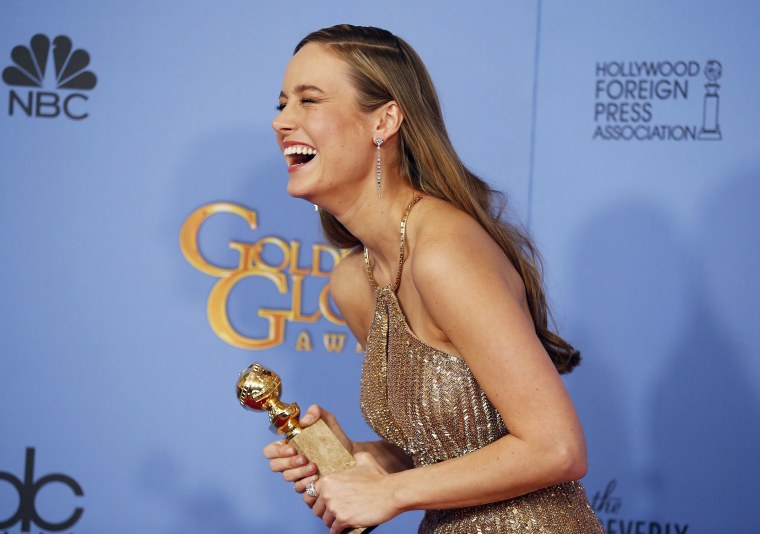 Best performance by actress in a supporting role in a motion picture
In one of the most unexpected results of the night, Kate Winslet won for her supporting turn in "Steve Jobs." A visibly stunned Winslet was one of the highlights of the Globes, and the acknowledgment of her performance (and later Aaron Sorkin's screenplay) provided some redemption for the biopic, which bombed at the box office, despite stellar reviews.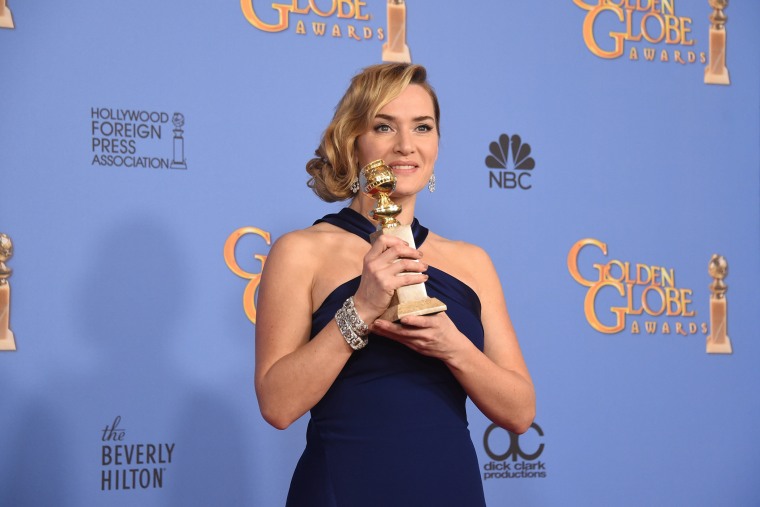 Best performance by an actor in a supporting role in a motion picture
Nearly 40 years after Sylvester Stallone first walked down the Golden Globes' red carpet for his breakthrough film "Rocky," the 69-year-old action movie icon was back improbably for the very same role that made him a star. In a touching acceptance speech, Stallone thanked the character for being a loyal friend for all these years. Stallone's win here sets him up as a popular potential sentimental favorite in arguably the most competitive race this year -- Best Supporting Actor.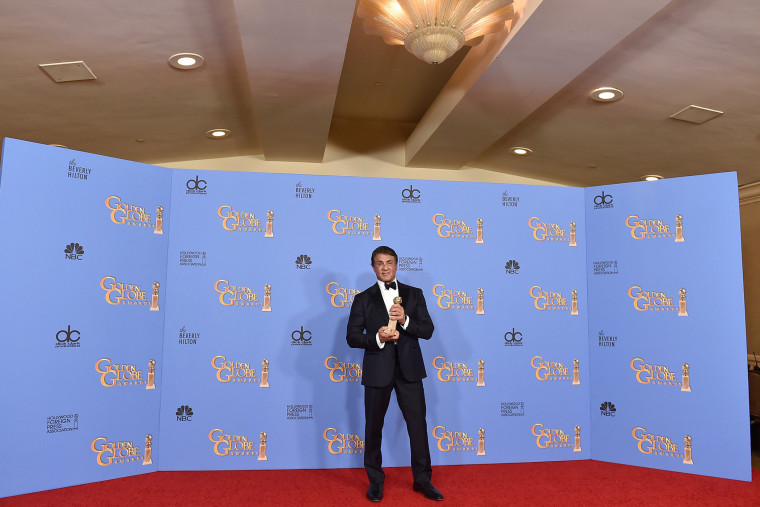 Best motion picture, drama
In one of the biggest surprises of the night, DiCaprio's film "The Revenant" took home Best Picture in the Drama category. The hit movie beat out "Carol," which entered the night with the most nominations, "Spotlight" which boasted the best reviews and action epic "Mad Max: Fury Road," which had the best box office.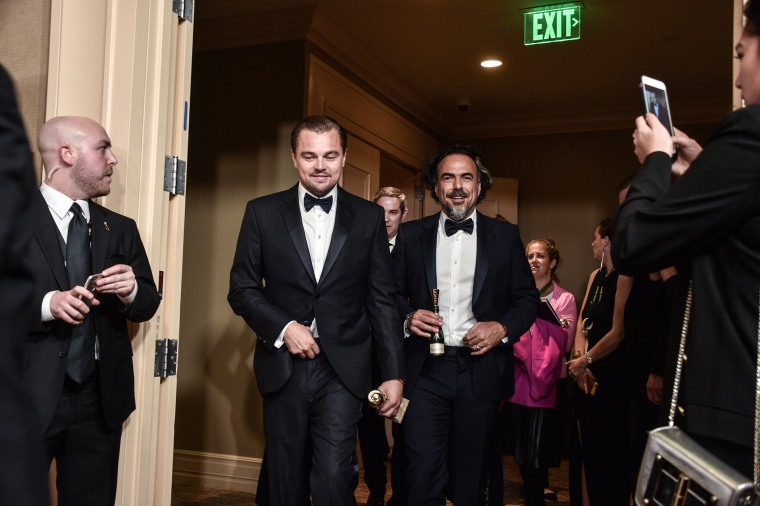 Best motion picture, musical or comedy
Veteran director Ridley Scott was all thumbs up after one of his biggest commercial and critical hits – "The Martian" – took home the Best Comedy award on Sunday. Scott was as mystified as most attendees at the sci-fi epic's inclusion in the Comedy category, but its victory at the Globes suggests the film should be a play when Oscar nominations come out on Thursday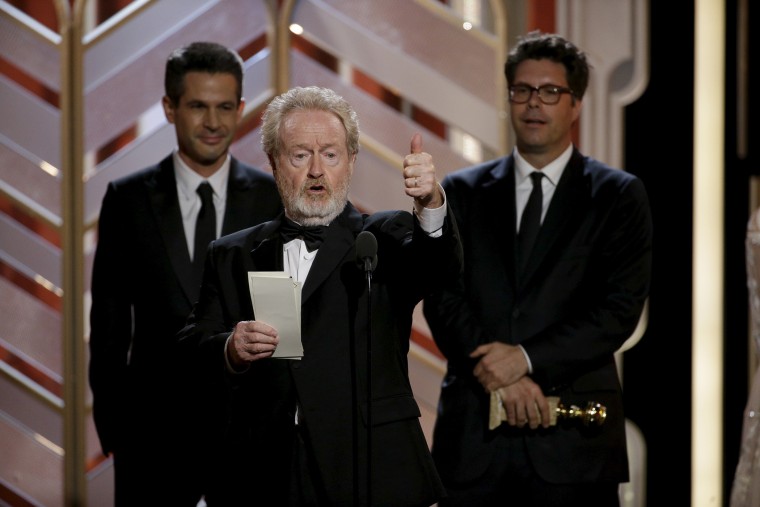 Best director, motion picture
Director Alejandro Gonzales Inarritu was a surprise winner in the Best Director category. Inarritu, who won Best Director at the Oscars last year for "Birdman," did a complete 180 with "The Revenant" eschewing his previous film's rapid fire dialogue for a spare period movie shot entirely in natural light. The film's audaciousness appears to have struck a chord with moviegoers and Globe voters as well.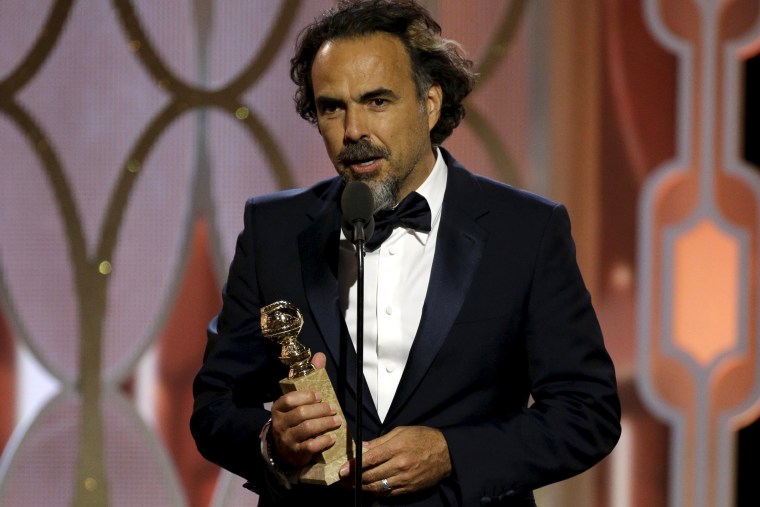 Best performance by an actress in a motion picture, musical or comedy
Actress Jennifer Lawrence continued her reign as the darling of the Hollywood establishment. She took home the Best Actress in a Comedy award, in what was considered something of an upset over her friend and collaborator "Trainwreck" star Amy Schumer. Although her new film "Joy" has received mixed reviews, Lawrence has established herself as a critical and commercial force to reckoned with.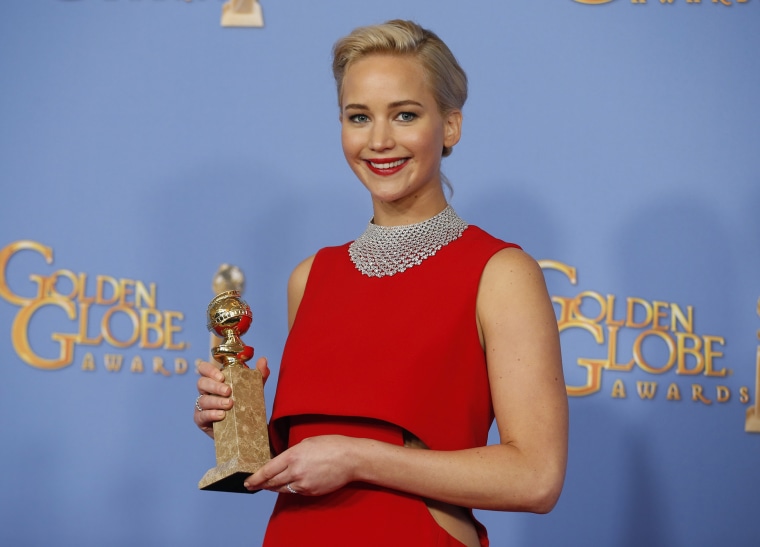 Best performance by an actor in a motion picture, musical or comedy
Actor Matt Damon acknowledged the fact that a lot of his films have failed to find an audience, while accepting his Best Actor in a Comedy award for "The Martian". But this film has clearly connected with audiences, and with a new Bourne thriller on the way, even if Damon doesn't snag a nomination at the Oscars, his A-List status is secure.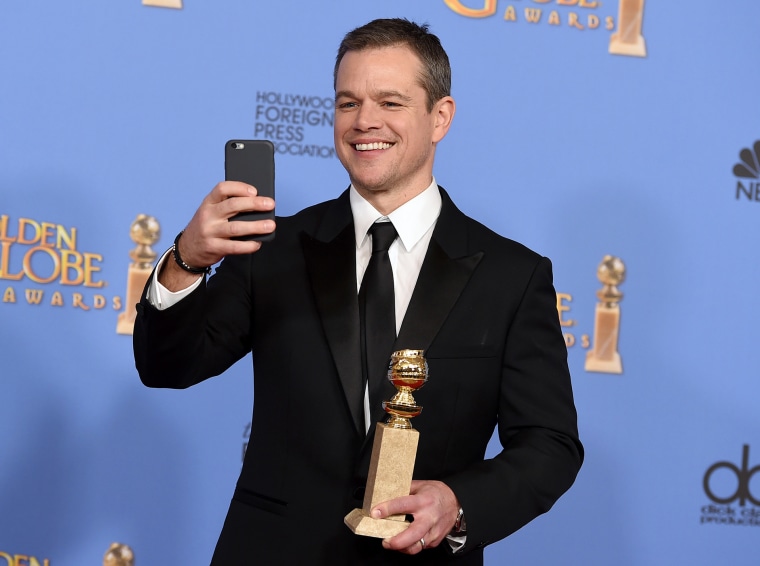 Best performance by an actor in a supporting role in a series, limited series or motion picture made for television
Former teen heartthrob and film star Christian Slater won for his breakthrough TV role on the USA network series about vigilante hackers "Mr. Robot." After several years of less than stellar roles, it appears that Slater has finally found the right vehicle to give his career new life.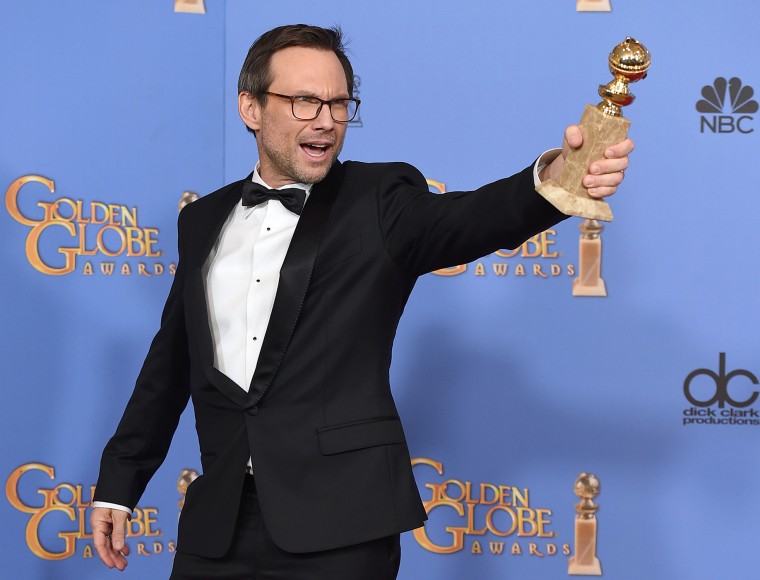 Best television series, musical or comedy
What is "Mozart In the Jungle"? That was what many Globes viewers found themselves asking when the little-known Amazon streaming series picked up unexpected wins in the Best Comedy and Best Actor in a Comedy categories. The Globes may have given the show its biggest national exposure to date, albeit at the expense of its network's established hit "Transparent."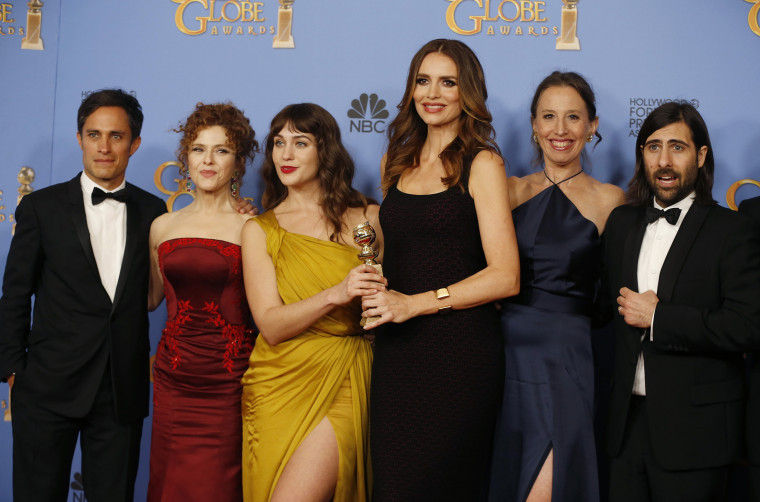 Best motion picture, foreign language
An especially poignant moment on Sunday was the Best Foreign Film award for "Son of Saul," which made history as the first ever Globes winner from the country of Hungary. The film, which is set in a concentration camp during World War II, is considered one of the most harrowing films of the year.