Texas on Thursday executed a man convicted of beating a woman to death nearly two decades ago.
Robert Ladd, 57, received the lethal injection after the U.S. Supreme Court rejected his lawyers' arguments that he had an IQ of 67 and shouldn't be put to death.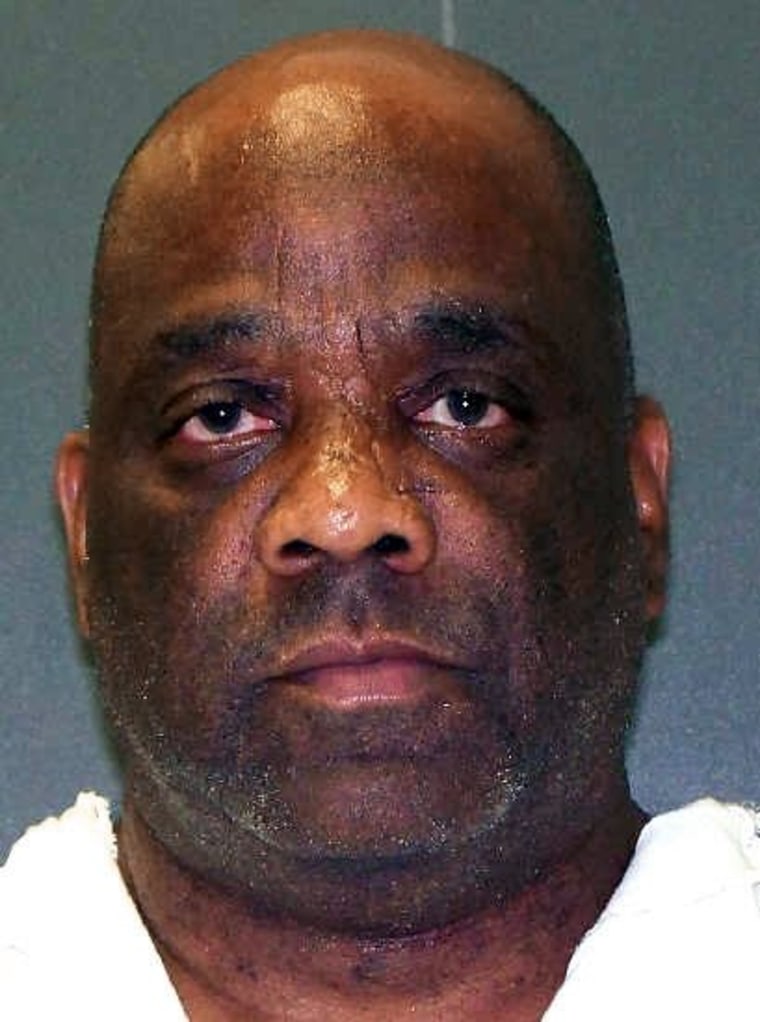 Ladd was sentenced to death in Texas for the murder of a 38-year-old woman in 1996 — while he was on parole for a 1980 stabbing and arson that killed a woman and two children. Ladd strangled Vicki Ann Garner and beat her with a hammer, then set her body on fire.
In his final statement, Ladd addressed the sister of his victim by name, telling her he was "really, really sorry."
Ladd's lawyers from the American Civil Liberties Union said he had an IQ of 67, below the threshold generally accepted for impairment. The state disputes that he is intellectually disabled, and several courts, including the Supreme Court, had rejected his earlier appeals based on that claim.
Opponents have pointed out that Texas decided which murder convicts are mentally eligible for the death penalty based on factors drafted by an appeals court, which cited the simple-minded, child-like character of Lennie Small from the book "Of Mice and Men" as an example in its ruling.
"This case is indeed stranger than fiction. Anywhere else in the country, Mr. Ladd's IQ of 67 would have meant a life sentence, not death," defense attorney Brian Stull said in a statement this week. "Robert Ladd's fate shouldn't depend on a novella."
Earlier this week, the Supreme Court refused to stop the execution of a Georgia killer, Warren Lee Hill, who made a disability claim based on a low IQ.
The court has stopped the executions of three inmates who are challenging the drugs Oklahoma uses for lethal injections, and Ladd had also filed a separate appeal challenging the chemicals that will be used in his. However, the drug at issue in Oklahoma is midazolam, while Texas uses pentobarbital.
This article originally appeared at NBCNews.com