Getting the victory in his home state that Ted Cruz needed to recharge his campaign, the Texas senator fended off a strong challenge from Donald Trump to win the Lone Star State's Republican primary on Super Tuesday. Sharp differences between the groups supporting the two candidates were revealed in the NBC News Exit Poll.
Decision 2016: The latest news, results and analysis
As was the case in many contests on Super Tuesday, Cruz led among voters who most wanted a candidate who shared their values and voters who described themselves as very conservative. In contrast, Trump won overwhelmingly among those who instead wanted an outsider and a candidate who would simply "tell it like it is."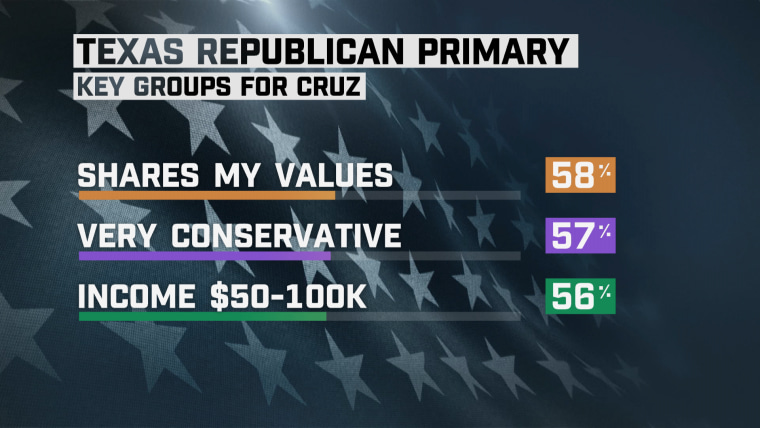 A key group for Cruz was middle-income voters earning $50,000 to $100,000 per year; he finished first among these voters. But Trump won among Texas Republicans who were less well off.