The effort to defund Planned Parenthood at the state level intensified Monday, as Texas announced it would cut funding to the women's health provider entirely, and a Louisiana federal judge told that state it had to continue the funding for at least 14 days.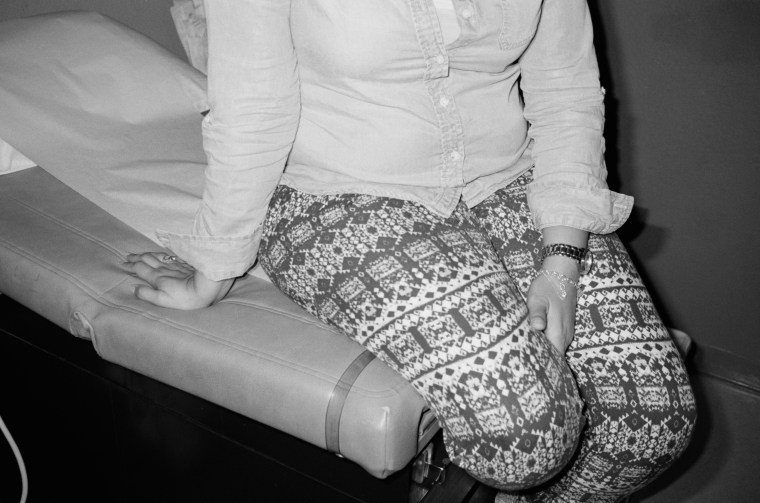 Long before the release of the videos, some states had been trying to end funding for Planned Parenthood because it provides abortions. Under national Medicaid regulations, according to a memo from the federal agency in charge of the state-federal program, "[s]tates are not, however, permitted to exclude providers from the program solely on the basis of the range of medical services they provide."
Texas Gov. Greg Abbott said in a statement announcing the move, "The gruesome harvesting of baby body parts by Planned Parenthood will not be allowed in Texas and the barbaric practice must be brought to an end."
The funds in question are reimbursements from Medicaid patients accessing contraception, breast and cervical cancer screenings, and testing and treatment for sexually transmitted diseases at Planned Parenthood affiliates. Texas' Medicaid program does not reimburse for abortion procedures.
Abbott added that refusing to reimburse Medicaid patients for services at Planned Parenthood "is another step in providing greater access to safe healthcare for women while protecting our most vulnerable – the unborn."
Responding to Monday's news, Hillary Clinton's presidential campaign released the following statement: "Republicans in Texas are using discredited and fraudulent attacks on Planned Parenthood as an excuse to advance their own partisan agenda at the expense of the people of Texas, particularly low income women and families. Hillary Clinton continues to stand with Planned Parenthood and women across the country to fight back against these outrageous and irresponsible Republican attacks on access to health care."
Texas already placed severe restrictions on Planned Parenthood in 2011, including putting it at the bottom of a tiered system for its women's health program. A study published in the American Journal of Public Health found that combined with cuts in the funding pool, "overall, 25% of family planning clinics in Texas closed. In 2011, 71% of organizations widely offered long-acting reversible contraception; in 2012–2013, only 46% did so. Organizations served 54% fewer clients than they had in the previous period." 
RELATED: House votes to create panel to investigate Planned Parenthood
Planned Parenthood's executive vice president, Dawn Laguens, said in a statement, "This smear campaign has been completely discredited because the claims are completely false. In every state where this fraudulent smear campaign has been invoked, Planned Parenthood has fought for our patients to continue getting the high-quality, compassionate health care we provide, and in every state we've won."
Planned Parenthood has filed suit against similar moves in Louisiana, Indiana, Arizona, Arkansas, and Alabama. They won a temporary victory in Louisiana Monday when a federal district court judge agreed to keep the funding going while the case proceeds.
"Uncontradicted evidence in the record at this time is that PPGC does not perform abortions in Louisiana, is not involved in the sale of fetal tissue and none of the conduct in question occurred at the PPGC's two Louisiana facilities," Louisiana federal judge John deGravelles wrote.
The anti-abortion activists behind the series of videos claim Planned Parenthood has been profiting off facilitating these donations. Planned Parenthood says it accepted legal reimbursements of $45-60 per specimen, at only 1% of its affiliates. Last week, the group said it would cease accepting those fees and process the fetal tissue, which is procured for medical research, for free.