A teenage survivor was found alive at the scene of the Kenya college massacre Saturday, two days after Islamist extremists killed 148 people, the Red Cross said as grieving families waited at a morgue for news.
Cynthia Charotich, 19, hid in a crawl space above a closet and refused to emerge even when some of her classmates came out of hiding, fearing the attackers were still on the scene, she told The Associated Press.
She became so hungry and thirsty during her ordeal that she drank a lotion.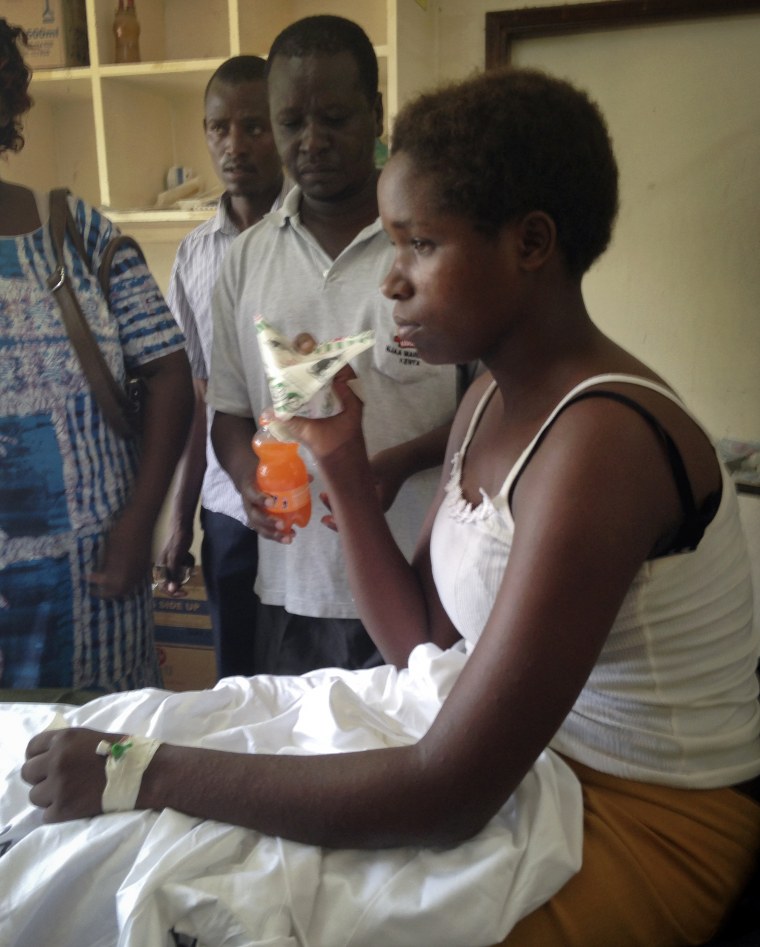 "I was just praying to my God," Charotich, a Christian, said of her ordeal at the hands of al Shabab militants at the Garissa University College.
She appeared tired and thirsty, sipping on yoghurt and a soft drink, but otherwise seemed in good health.
Her discovery came as up to 300 friends and family waited outside a morgue in the capital, Nairobi, hoping for news of their loved ones.
Messages broadcast over loudspeaker warned of the grim situation inside the facility.
"Please note are two rooms with two screens showing the pictures of your loved ones," the message told families. "But please bear in mind you need to be strong there is a really bad stench coming from in there."
One woman collapsed with grief as she tried to find out whether her 20-year-old son was among the victims.
Al Shabab on Saturday warned of more attacks in Kenya, reportedly issued a statement saying the attack on Garissa college was in retaliation for killings carried out by Kenyan troops fighting the rebels in Somalia.
"No amount of precaution of safety measures will be able to guarantee your safety, thwart another attack or prevent another bloodbath," said the statement, which has not been verified by NBC News.
Charlene Gubash, Alastair Jamieson, Emma Ong and The Associated Press contributed to this report.