Presidential candidates on both sides of the aisle have spent more than $23 million on TV advertising in the Super Tuesday states where voters are preparing to head to the polls, according to NBC ad-tracking partner SMG Delta.
On the Republican side, Ted Cruz and his super PAC allies are outspending pro-Rubio efforts on the air in Super Tuesday states by almost a factor of two to one.
Pro-Cruz forces have spent a total of about $6.2 million in mostly southern states, with the biggest dollar amounts in Georgia ($1.6m), Tennessee ($1.2m) and Cruz's home state of Texas (about $1m).
Rubio and his allies have doled out $3.5 million total, including about $960k in Texas and $690k in Virginia.
Pro-Trump forces have spent just about $1.1 million total in Super Tuesday states, with his biggest buy ($480k) in Texas.
John Kasich is advertising with relatively small buys in Alaska - where he's the only candidate on the air - as well as in the northeastern states of Massachusetts and Vermont.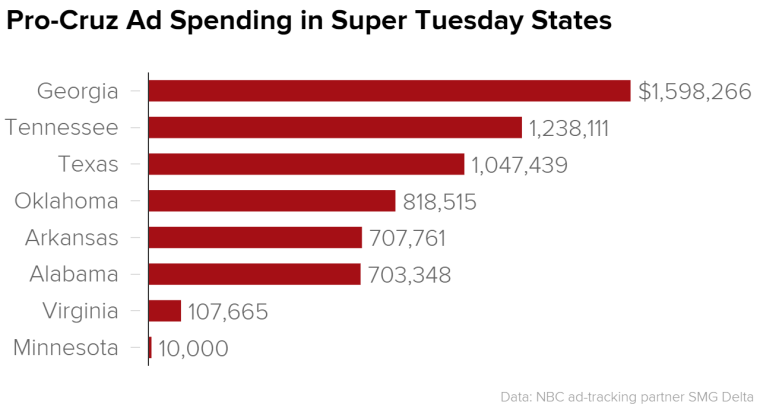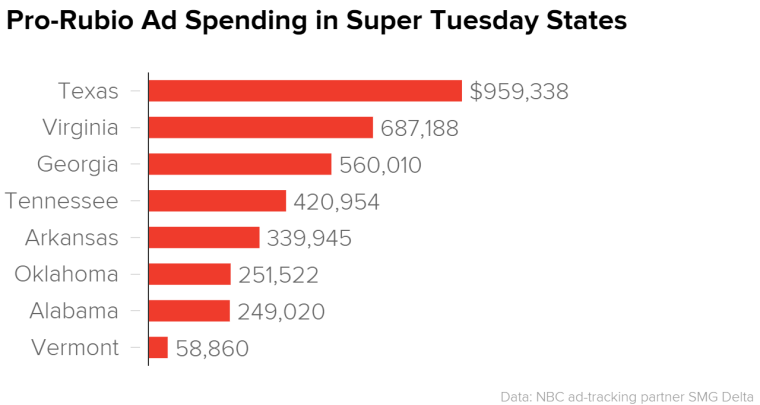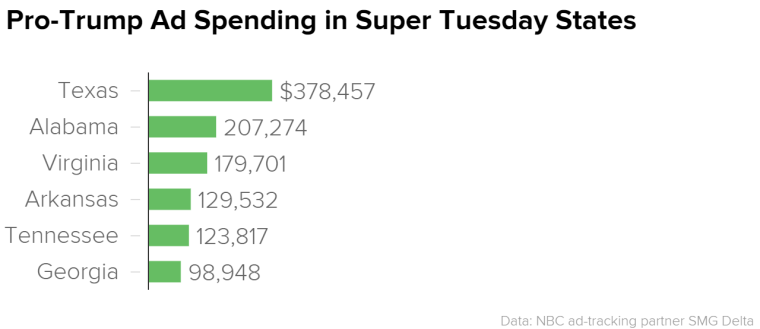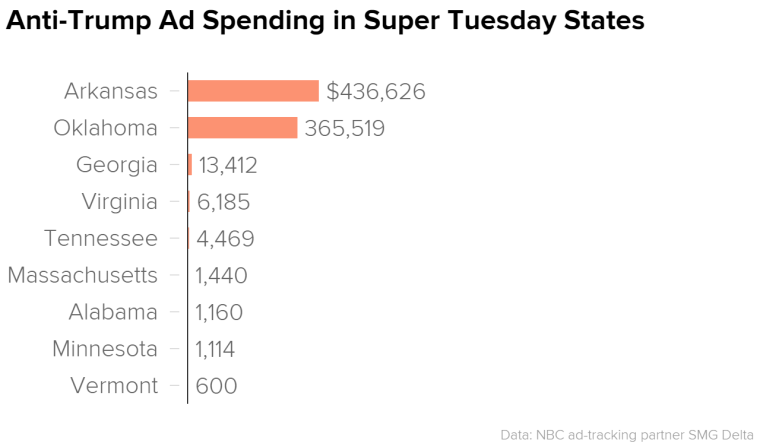 On the Democratic side, Hillary Clinton and her backers are spending money on ads in each of the 11 states where voters head to the polls tomorrow, while Bernie Sanders is concentrating his cash in just five of those states.
Clinton is spending a total of about $6.4 million on the air for the Tuesday contests, compared to $5.2 million for Sanders.
Sanders is outspending his rival in four of the states where he's competing — Colorado, Minnesota, Massachusetts and Oklahoma.
But in delegate-rich Texas, Sanders has spent less than $50,000 on the airwaves to date, while the pro-Clinton team has shoveled more than a million dollars into ads in the Lone Star State.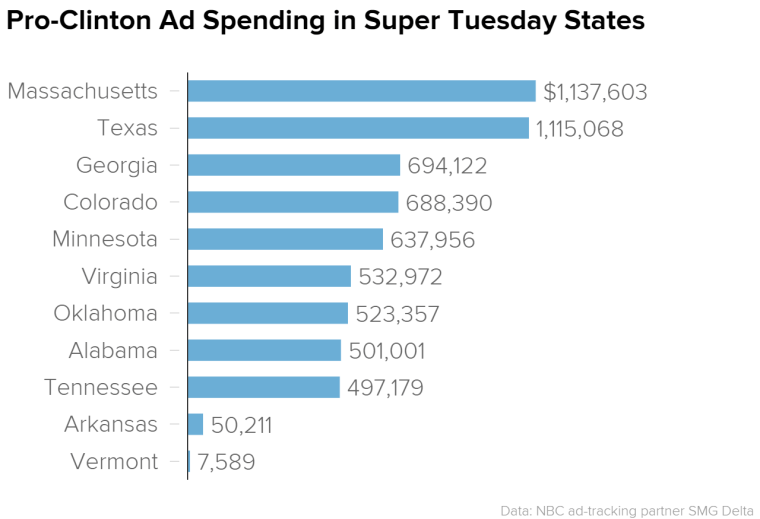 This article first appeared on NBCNews.com.