Larry Russell Dawson, the man who law enforcement sources say tried entering the Capitol building Monday with a gun, was arrested there last October after disrupting congressional proceedings.
On Oct. 22 — Dawson's 66th birthday — the one-time funeral director and embalmer from Antioch, Tenn., stood up, began shouting bible verses and identified himself as a "Prophet of God," according to federal documents.
"The acting Chair of the House banged the gavel to restore order," the documents say, adding that when an officer tried to remove Dawson, he "refused to comply and pulled his arm away."
RELATED: Capitol shooting latest of several incidents raising safety fears
After a second officer helped detain Dawson, he broke free in a corridor and dashed for an exit, the documents say. He was apprehended, handcuffed and charged with assaulting, resisting or interfering with a police officer and disorderly conduct on U.S. Capitol grounds.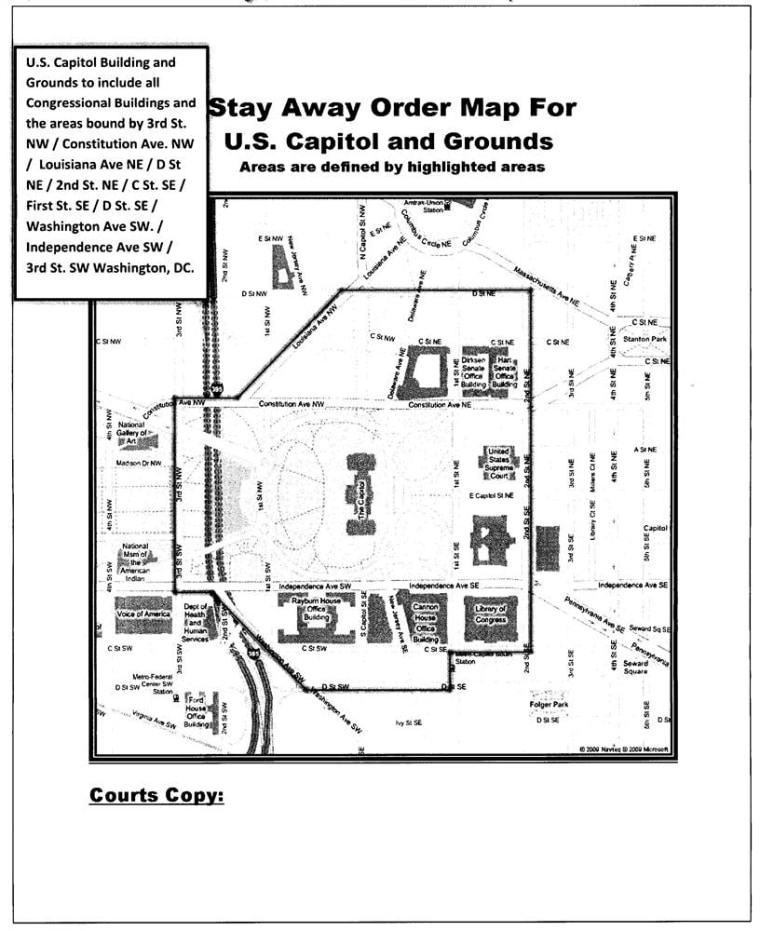 On October 23, Dawson was ordered to stay away from the Capitol and all the congressional buildings surrounding it, according to the documents.
It's unclear if Dawson did, but he apparently didn't believe the government's orders applied to him.
In January, after Washington D.C. court officials sent a letter to his Tennessee address notifying him of an arrest warrant, Dawson responded with a letter describing himself as "a Minister and True Prophet of God."
"I have been called chosen and sent unto You this day," the letter says, adding: "Therefore, I will not comply with the court order, nor will I surrender myself unto your office. No longer will I let myself be governed by flesh and blood, but only by the Divine Love of God!!!!"
Dawson was first licensed as a funeral director in 1972, according to state records. In 2014, he reapplied for a license and was denied for "lacking good moral character," according to NBC affiliate WSMV.
Among his apparent transgressions, the station reported, was harassing a 15-year-old girl.
Outside Dawson's suburban home south of Nashville, a neighbor strained to reconcile the man he'd known for 12 years with the one being described by the news media.
He was the guy who was outside working on cars, walking his dog and was always "very neighborly," the neighbor, who did not want to be identified, told WSMV.
"You got the wrong guy, that's not him," the neighbor told the station. "That's not the guy that I know as my neighbor."
Then, the neighbor added: "I could be fooled. We all could be fooled." 
This article originally appeared on NBCNews.com.