Oklahoma is about to execute an innocent man.
Based on one man's dubious testimony, Richard Glossip is sentenced to die on Sept. 16 for his alleged role in the murder of hotel owner Barry Van Treese.
When Justin Sneed was 19, he confessed to police that on the morning of Jan. 6, 1997, he beat Van Treese to death, claiming that Glossip put him up to it. However, there is no physical evidence corroborating Sneed's accusation. And, the first three times Sneed recounted the murder to authorities, he didn't even mention Glossip's name.
From the beginning, Glossip has maintained his innocence. Twice he was offered a life sentence in exchange for an admission of guilt. Both times, he refused. Prior to his murder trial, Glossip had never sat in a jail cell; he had no criminal record, not even a traffic ticket.
According to Oklahoma Gov. Mary Fallin, Glossip has had two trials, appeals and a full clemency-board hearing; surely, his conviction and sentencing are just.
Nationwide, 155 wrongly-convicted death row inmates have been exonerated; in Oklahoma, 10 — four of whom were put on death row by snitches. They are the lucky ones, and, if justice prevails, Glossip will join their ranks.'
But Fallin's argument is specious. The Oklahoma Court of Appeals tossed the first conviction due to gross ineffective assistance of counsel; the trial was unlawful. 
The second trial wasn't much better. A careful review of the transcript reveals that Glossip's lawyers did not thoroughly cross-examine Sneed. Had they carefully scrutinized Sneed's various confessions, they could have shown the jury all the contradictions, exposing Sneed's utter non-credibility. Or, had Glossip's legal counsel allowed the jury to view Sneed's videotaped confession, the jurors could have seen how the detectives manipulated Sneed — a teenager without a high school education — into implicating Glossip.  
Now, Glossip is staring into the face of death because he didn't have good lawyers to expose the lies at his trial.
I became aware of Glossip's plight when my friend Sister Helen Prejean called and urged me to get involved. Nationwide, 155 wrongly-convicted death row inmates have been exonerated; in Oklahoma, 10 — four of whom were put on death row by snitches. They are the lucky ones, and, if justice prevails, Glossip will join their ranks.
He now sits in a solitary cell adjacent to Oklahoma's killing chamber, staring into the place where Clayton Lockett agonized for 45 minutes from the experimental drug concoction pumped into his body. It's where Charles Warner cried out in his death throes that acid was running through his veins.
Glossip knows he's next. 
Thankfully, his new lawyers discovered the errors made by his previous ones. They have learned that when Sneed was arrested, he was held in custody for six months, and in that time, only met with an attorney once. He was interrogated by two experienced detectives, who introduced Richard Glossip into the conversation. They wanted Sneed to blame Glossip. With the threat of death hanging over him, Sneed gave into the pressure.
Since Sneed was arrested, he has given at least eight very different versions of what happened on that fateful day in 1997. These variations make it impossible to believe any one of them.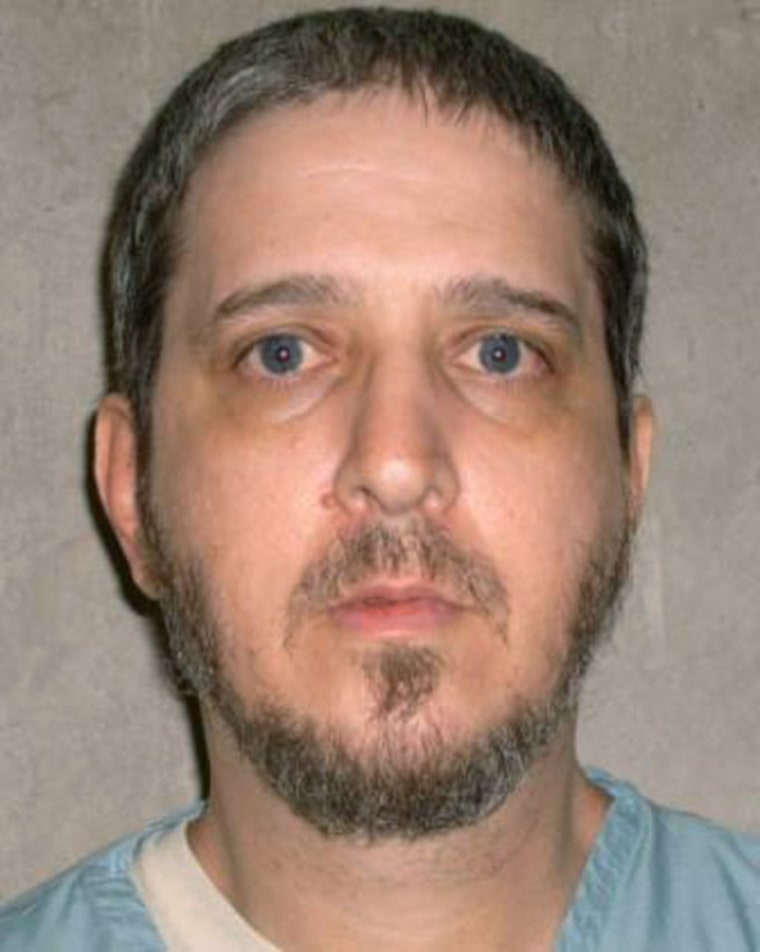 Because justice systems are run by people, there will always be failures. Fortunately, we live in a country with checks and balances, and a safety net to ensure that justice is carried out, especially when a person's life is on the line. In Oklahoma, that safety net is Gov. Fallin. As executive of the state, she has the power to offer a reprieve of up to 60 days and mandate that a special hearing be held to examine the newly discovered evidence in Glossip's case.
In a recent interview, I called Gov. Fallin a horrible person. I allowed my passion to cloud my judgment, and should never have said that. I do not know Gov. Fallin, and I shouldn't have addressed her with disrespect. For that I apologize.
Still, my personal failure pales in comparison to the egregious mistake that is about to be made in the name of the citizens of Oklahoma if Richard Glossip is killed on Sept. 16. Why not give his new team of attorneys — all working overtime, for free, because they believe in his innocence — the time they need to finish the investigation? Sixty days is a small price to pay to save an innocent man's life.
Susan Sarandon is a mother, activist and Academy Award-winning actress known for roles in films like "Bull Durham," "Thelma and Louise" and "Dead Man Walking," in which she portrayed Sister Helen Prejean.