The hype around "Star Wars: The Force Awakens" has been inescapable this week, but it actually began just more over a year ago, when the first teaser trailer debuted. With each subsequent tease, including one which aired during a highly-rated episode of "Monday Night Football," the frenzy grew. Today, "Star Wars" products, programming and promotion are everywhere — so much so that virtually every American has at least heard of the movie, even those who have no intention of seeing it.
This overwhelming marketing strategy makes perfect sense considering the fact that Disney had invested $4 billion in 2012 to buy the rights to the franchise from its creator, George Lucas, and Wall Street has reportedly set a $1.5 billion mark for "The Force Awakens" to be deemed a success. (It's the first of several planned new "Star Wars" projects.) The rapturous critical reception the film has received has certainly calmed fears about a potential commercial letdown, but if "The Force Awakens" somehow fails to achieve the largest domestic opening of all time, it could still be deemed a bit of a disappointment in some quarters. 
RELATED: Five reasons why you should care about 'Star Wars: The Force Awakens'
Luckily for Disney, the film already has earned unprecedented dollars through advance sales. The Associated Press reports that "The Force Awakens" has already booked $100 million in pre-sale tickets and a whopping 63% of ticket-buyers have said they plan to see the movie more than once. In the wake of the movie's presumptive success, Wall Street analysts have already revised their predictions upwards for the performance of future episodes.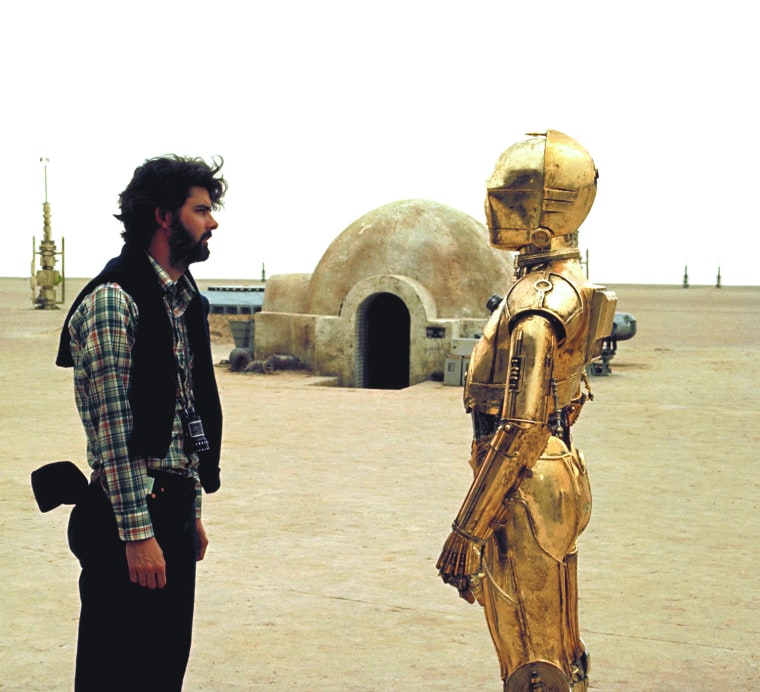 Several other event movies have started to follow the lead set by "The Force Awakens." This week alone, trailers for the next "Star Trek" film and reboots of "Independence Day" and "Harry Potter" debuted online. Each film won't see the light of the big screen until 2016, but the marketing hype is already on full blast. What these entities — and the ubiquitous DC Comics and Marvel universe films — have in common are established brands that audiences are familiar with, so generating a significant level of fan enthusiasm is not an uphill a battle.
"Some franchises are too valuable not to bring back," Daniel Loria, managing editor of Pro.BoxOffice.com told MSNBC on Friday.
However, films without that franchise pedigree are a tougher sell, and are becoming increasingly rare.
Take "Tomorrowland," for instance. Although it was based on a popular Disney theme park attraction, featured a hot director in Brad Bird, boasted a Memorial Day Weekend release date and A-list star George Clooney, the film was still an original story that was not based on an established source material. And it was considered a failure — despite grossing more than $200 million worldwide. It cost nearly that much to make, and even more to market, so it will likely be remembered as a risk that didn't pay off. Some box office prognosticators argued that audiences didn't recognize what the film was about, and therefore avoided it.
RELATED: New 'Star Wars' film gets rave reviews
"'Tomorrowland' is an original movie and that's more of a challenge in this marketplace," Dave Hollis, Disney's distribution chief, told Variety after the film opened to what was considered an underwhelming $41 million. "We feel it's incredibly important for us as a company and as an industry to keep telling original stories."
But having a recognizable product doesn't always predict success either. This summer's "Fantastic Four" reboot was one of the few superhero movies to falter, in part because pre-release buzz tamped down expectations and the critical drubbing it received upon release sealed its fate.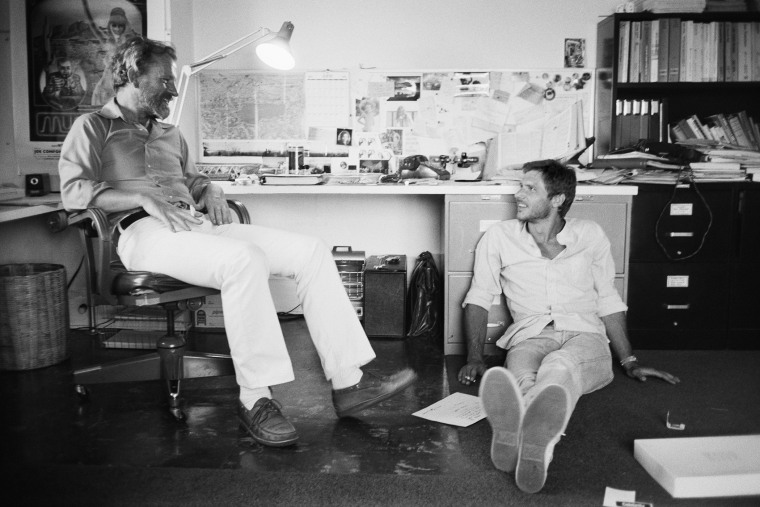 "We have to acknowledge 'Star Wars' being in its own league when it comes to this type of thing," Loria told MSNBC. He joked that even "Titantic 2: The Return of Jack" wouldn't have the commercial prospects of the new "Star Wars" film. He also argued that quality does make a difference, citing the success of the recent James Bond films, which are part of a 50-year plus legacy, and "The Lego Movie," which had innate appeal because of its toy tie-in, as prime examples.
"The Lego Movie didn't have to be good but it worked really well, audiences liked it and kept going back to it," Loria said. He believes the upcoming "Avatar" film will probably be the next closet thing in terms of raising the bar of commercial expectations, but even that series can't generate the "same care and fandom" that "Star Wars" does.
"The Force Awakens" arrives amid a year full of reboots and rehashes — from "Mad Max" to "Jurassic Park" — that lived up to expectations, at least as far as audiences were concerned. The fact that the movie is getting critical appreciation too only adds to its stature. Still, for now, the new "Star Wars" film may be judged based more on how much it makes than how good it was.  But Loria is much more optimistic about the impact "The Force Awakens" could have on cinema at a time when traditional movie-going is forced to complete with streaming services, video games and several other new outlets to consume media.
"Hopefully people will start having conversations about going to the movies again and we'll see a bump across the board," he said, adding that there will be a limit to how far movie franchising can go before they alienate audiences. "I don't think you can make the Kleenex tissues movie, or the Coca-Cola bottle movie."
Maybe not — unless J.J. Abrams is involved.