This article has been updated since its original publication.
Legal pundits and close followers of the Supreme Court have begun to speculate over whom President Barack Obama will nominate in the wake of Justice Antonin Scalia's death. Scalia was found dead Saturday at a Texas ranch and resort. 
After paying tribute to Scalia's life, Senate Majority Leader Mitch McConnell said on Facebook that the next president should be responsible for appointing a justice. President Obama, however, announced that he would appoint Scalia's successor. 
"I plan to fulfill my constitutional responsibilities to nominate a successor in due time," Obama said Saturday. "There will be plenty of time for me to do so and for the Senate to fulfill its responsibility to give that person a fair hearing and a timely vote. These are responsibilities that I take seriously, as should everyone. They're bigger than any one party. They are about our democracy."
RELATED: GOP rejects comparisons to Reagan's late-term SCOTUS nominee
But whom will the president choose? Dahlia Lithwick, senior reporter for Slate, noted on MSNBC this morning that Obama has looked for specific qualities in previous nominations. With Justice Sonia Sotomayor, he wanted empathy; with Justice Elena Kagan, he was looking for a uniter, Lithwick said.  "He doesn't tend to pick bomb-throwers," Lithwick says. 
Amid speculation that has asserted New Jersey Sen. Cory Booker, Minnesota Sen. Amy Klobuchar and California Attorney General Kamala Harris, among many other prominent legal minds, into the mix, here are a few of the names that have floated to the top.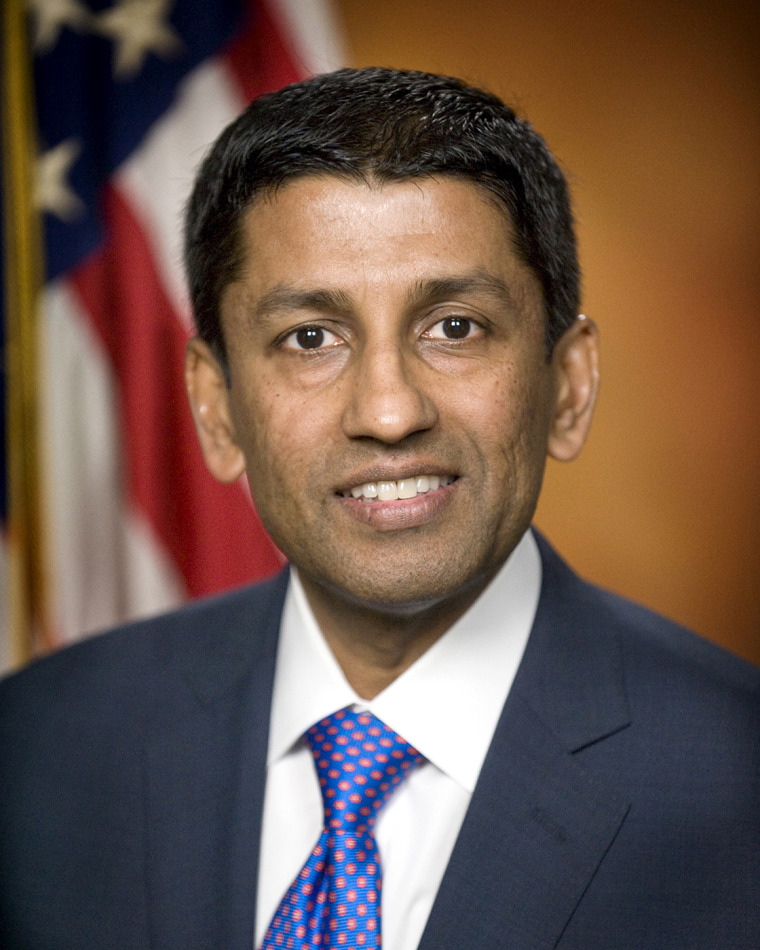 Sri Srinivasan
One commonly cited prospect for Scalia's replacement is Sri Srinivasan, 48, whom many legal analysts named as a top choice. Jeffrey Toobin, a staff writer for The New Yorker, previously profiled Srinivasan, calling him "the Supreme Court nominee-in-waiting." 
"If Srinivasan runs the confirmation gauntlet now, it will be difficult for Republicans to argue that he's unconfirmable just months later," Toobin wrote in 2013. "His credentials would surely appeal to Obama, who has a fondness for technocrats, and his thin paper trail would make him difficult to attack. Which is why it looks very much like this hearing isn't just a test for Srinivasan—it's a dress rehearsal."
On Saturday, Toobin recalled Srinivasan as one to watch, while Bloomberg's Supreme Court reporter, Greg Stohr, echoed this idea on MSNBC Sunday morning. 
Obama nominated Srinivasan for the U.S. Court of Appeals for the D.C. Circuit, and he was confirmed by the Senate in 2013 by a 97-0 vote. The judge previously served as the principal deputy solicitor general of the United States, argued more than 20 cases in front of the Supreme Court and was a lecturer for Harvard Law School. He also clerked for former Supreme Court Justice Sandra Day O'Connor. If nominated and confirmed, Srinivasan would be the first Asian-American on the Court.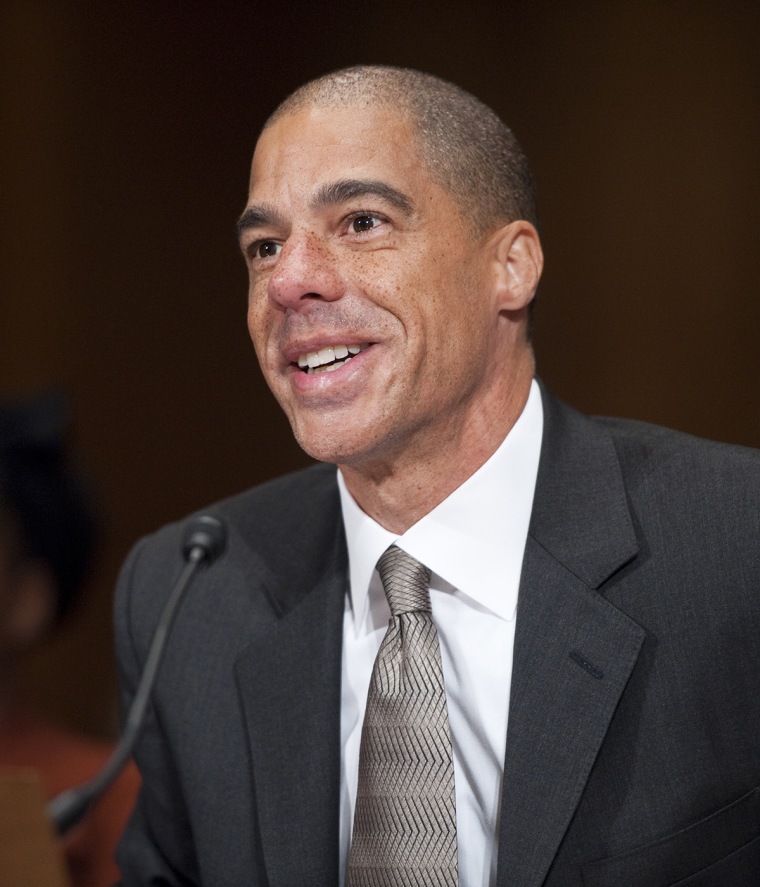 Paul Watford
SCOTUSblog's Tom Goldstein had a different prediction, opining that Paul Watford "is the most likely nominee."
Watford was appointed by Obama to the Ninth Circuit and confirmed by the Senate in 2012.
"Nine Republicans voted in favor of his nomination. That gives the Administration considerable ammunition to argue publicly that Republicans, by refusing to process the nomination, are blocking someone who is recognized to be qualified," Goldstein wrote. "There is some imperative to move quickly, because each passing week strengthens the intuitive appeal of the Republican argument that it is too close to the election to confirm the nominee." 
Watford previously clerked for Supreme Court Justice Ruth Bader Ginsburg and graduated from the UCLA School of Law. If Watford is nominated and confirmed, he would be the third African-American justice to serve on the Court. It would be the first time two African-American justices served at the same time.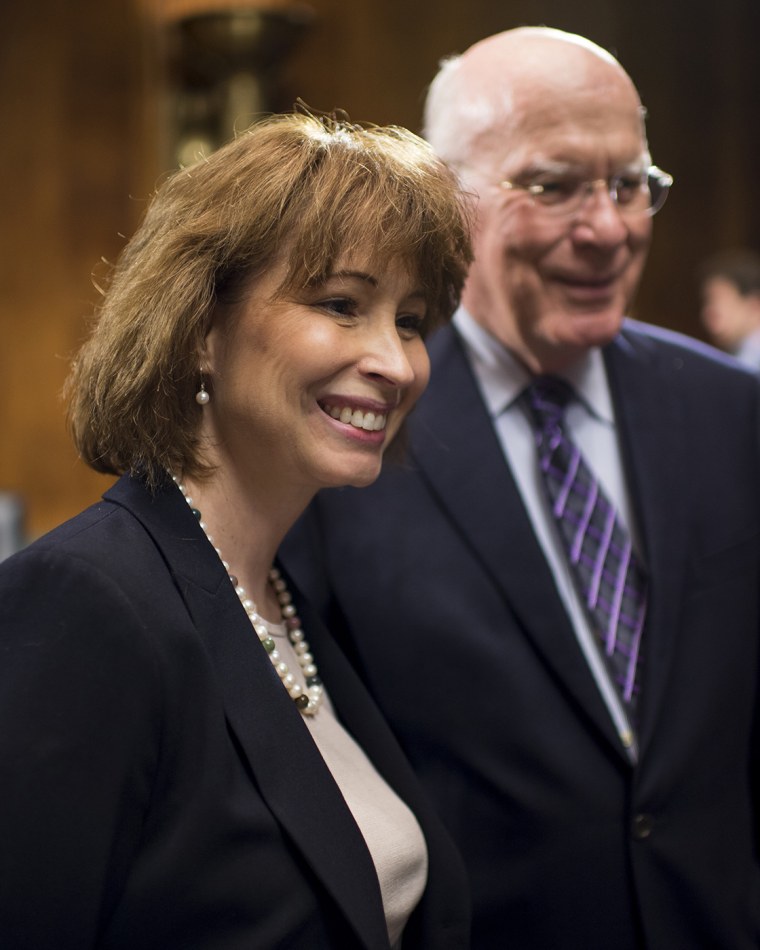 Patricia Millett
Patricia Millett, a judge on the U.S. Court of Appeals for the D.C. Circuit, was also named by several sources, including The New York Times, Politico and MSNBC's panel this morning, as a potential nominee. It took almost seven months for her to be confirmed following a Senate debate over the use of filibuster for nominations below the Supreme Court level.
Millett worked on the Appellate Staff of the Civil Division in the U.S. Department of Justice for four years and as an assistant in the Office of the Solicitor General for 11 years. She has argued more than 30 cases before the Supreme Court and graduated from Harvard Law School.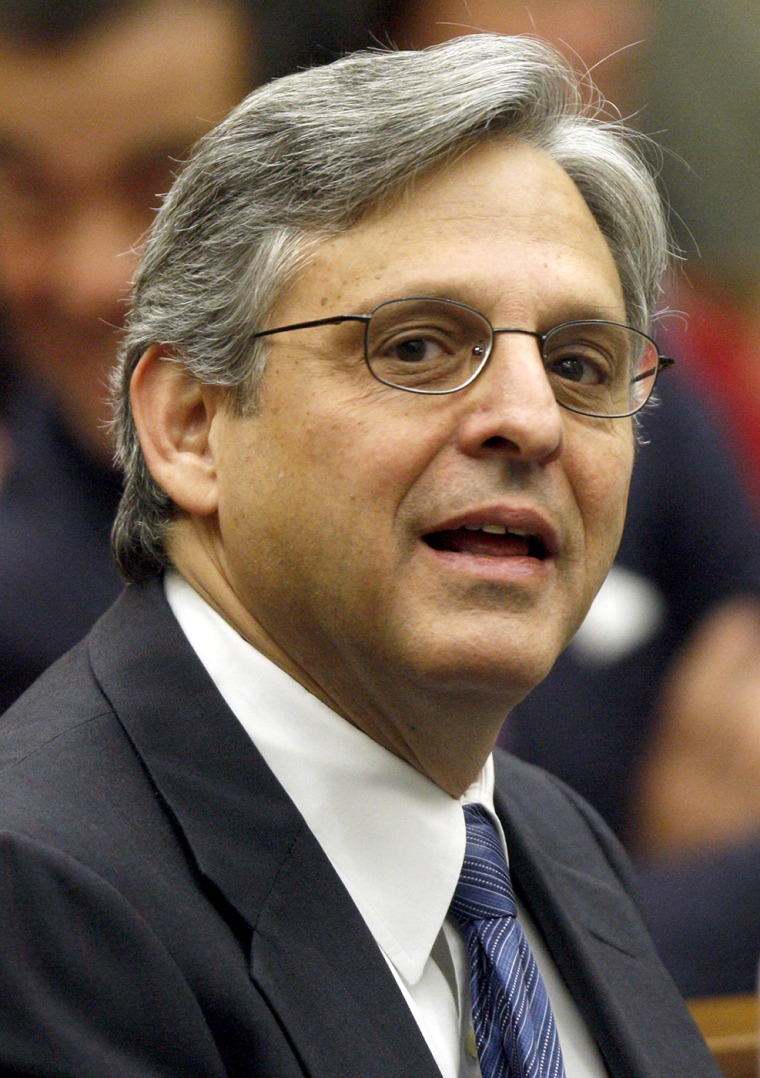 Merrick Garland 
Chief judge of the U.S. Court of Appeals for the D.C. Circuit Merrick Garland, 63, was considered for previous nominations -- and would be more of a "compromise" pick, Stohr, Bloomberg's reporter, says.
"I've been told he's always sort of been held out there as the nominee who might get confirmed in just this situation," Stohr said in an interview on MSNBC Sunday morning. "Whether Obama decides to go that direction or not remains to be seen, but he's at least somebody who has a chance because he did have Republican support back in those previous openings. He at least has a chance to be confirmed."
Garland previously served as principal associate deputy attorney general, as well as deputy assistant attorney general in the criminal division of the U.S. Department of Justice.  He clerked for Supreme Court Justice William J. Brennan Jr.  and graduated from Harvard Law School.
Whomever Obama chooses, Scalia's sudden vacancy carries striking implications for the 2016 race and has turned the ideological balance of the Supreme Court into a major election issue. 
Update: A new name for Justice Scalia's replacement has emerged. SCOTUSblog's Tom Goldstein has revised his prediction that Ninth Circuit Judge Paul Watford is the most likely candidate to be President Obama's nominee for the Supreme Court. Goldstein has now named Attorney General Loretta Lynch as a "very serious possibility," writing that it is "practical for the president to nominate her in relatively short order." Lynch would be the first black woman ever nominated to the Supreme Court, a consideration that Goldstein thinks could create political problems for the GOP if it refused to consider her.