Happy Super Tuesday! Today, 13 states head to the polls (or caucus sites) to cast their ballots in the Republican and Democratic presidential primaries. 
It's a exciting day in the presidential election cycle, with 880 delegates up for grabs on the Democratic side and 595 delegates up for grabs on the GOP side.
If you can't contain your excitement, express your feelings about Super Tuesday by sharing the Super Tuesday cards on your social media accounts!
Just right-click on any image to save it to your computer, and share it with your friends on Facebook, Twitter, Instagram, and more. 
General cards: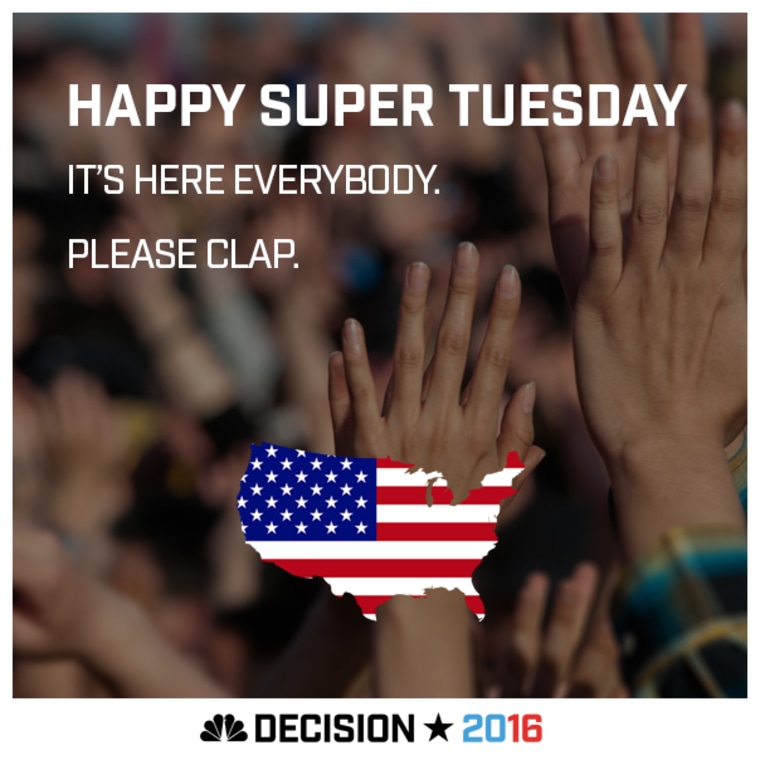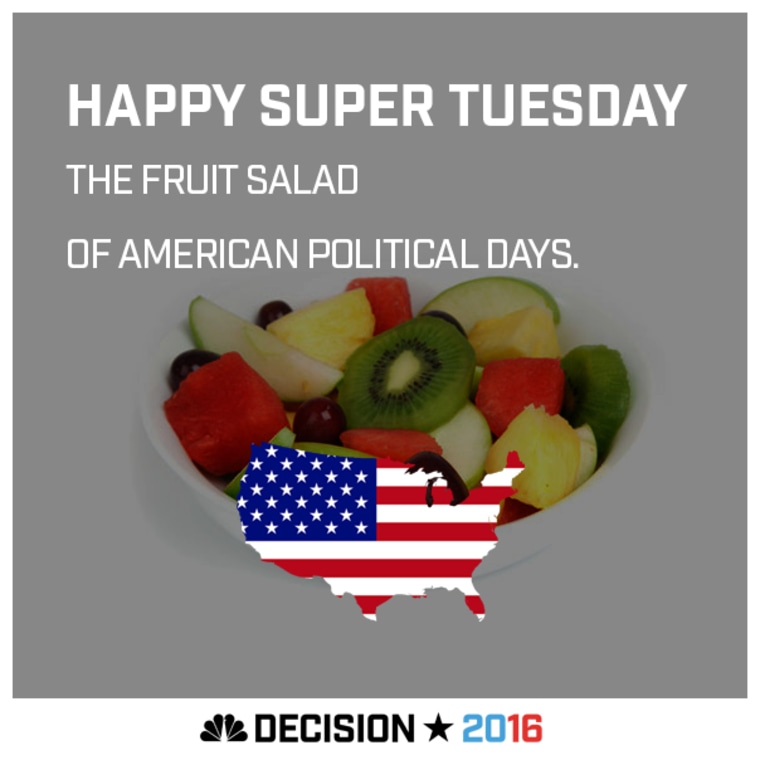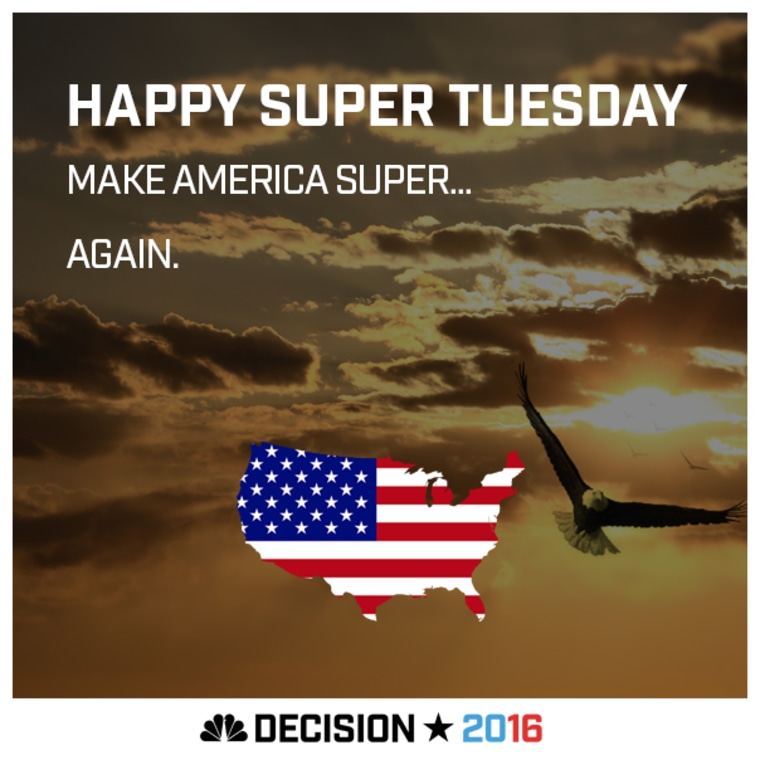 And we've got state-specific cards for every primary state:
Alabama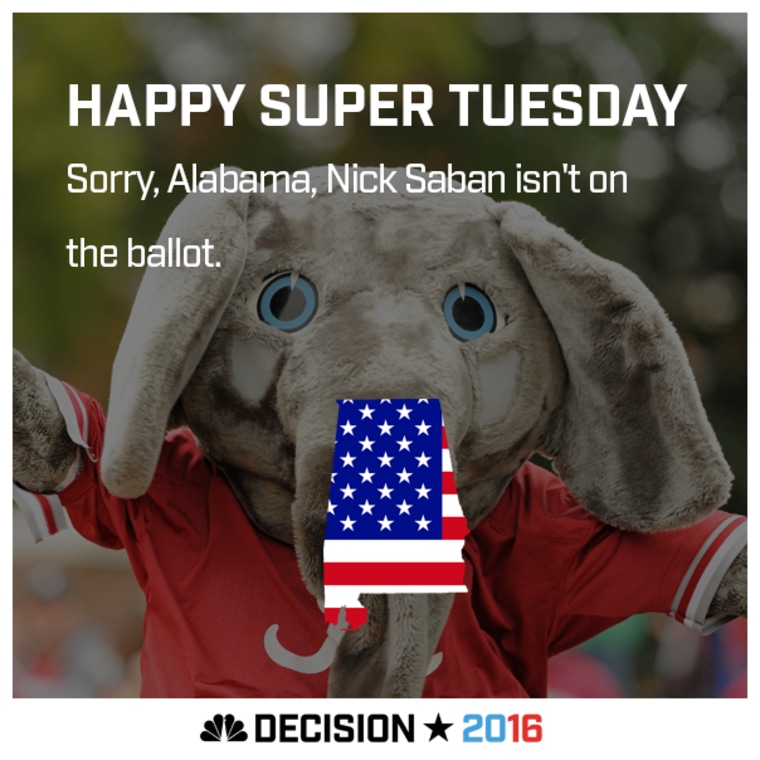 Alaska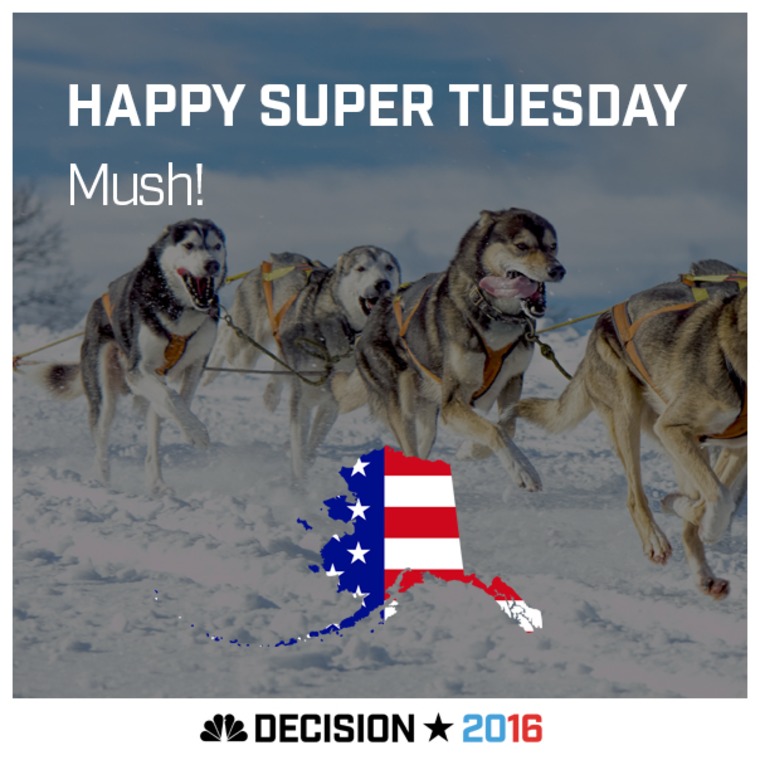 American Samoa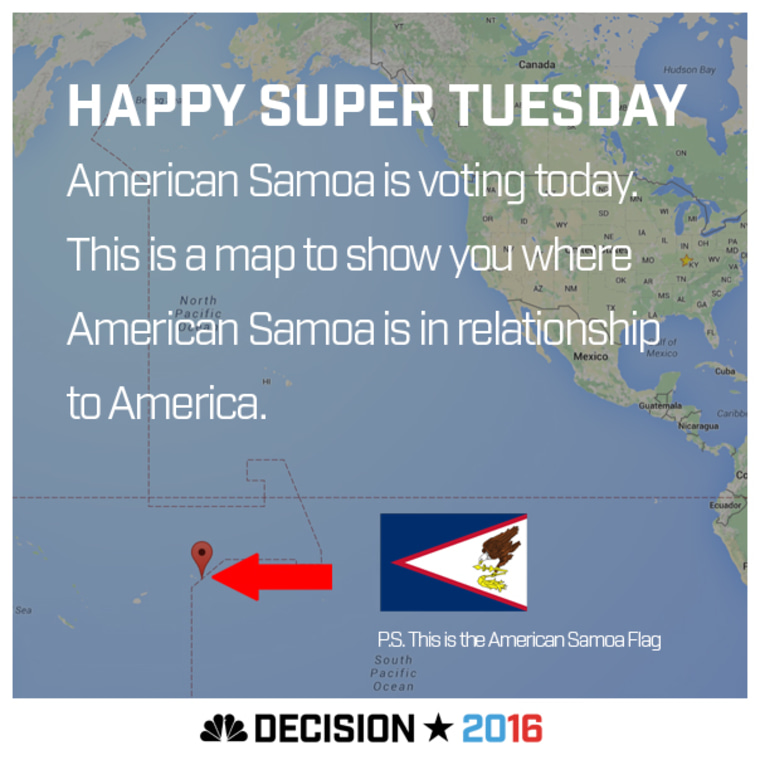 Arkansas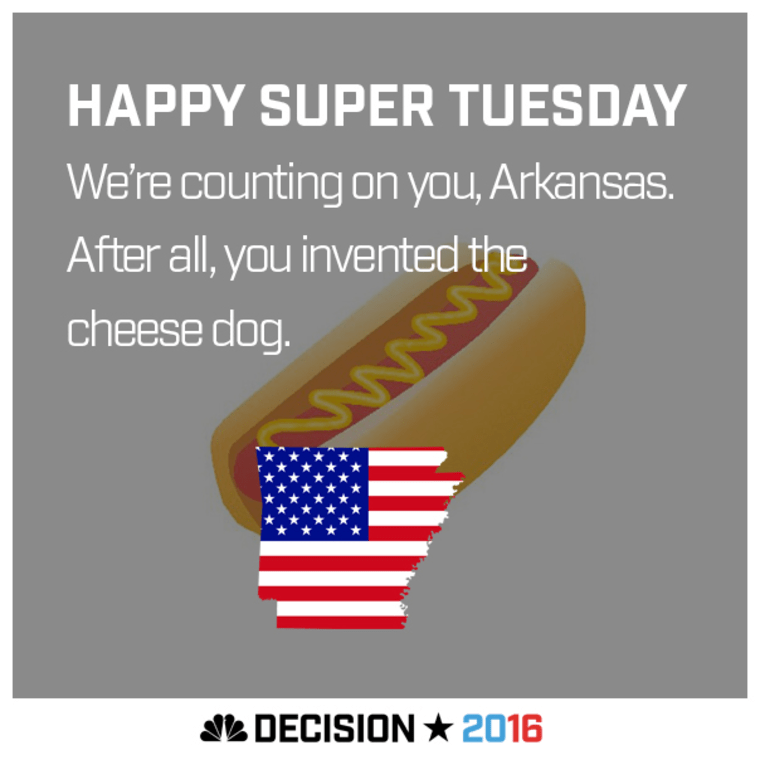 Colorado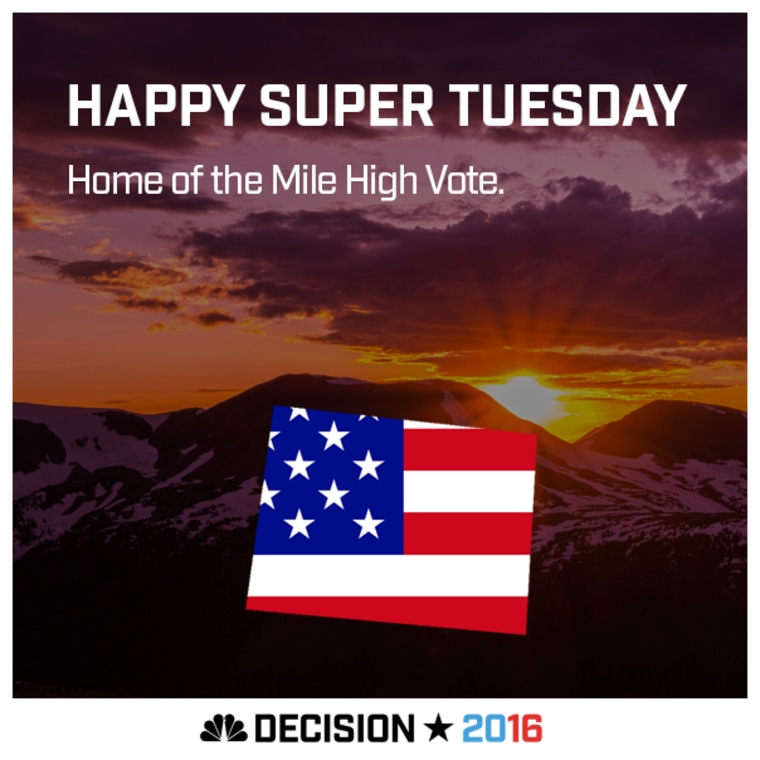 Georgia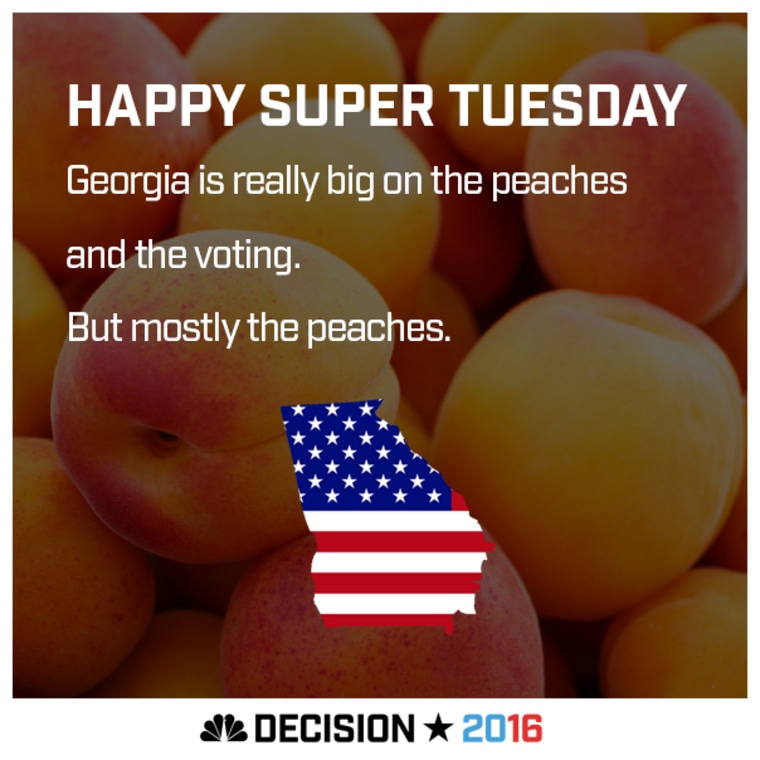 Massachusetts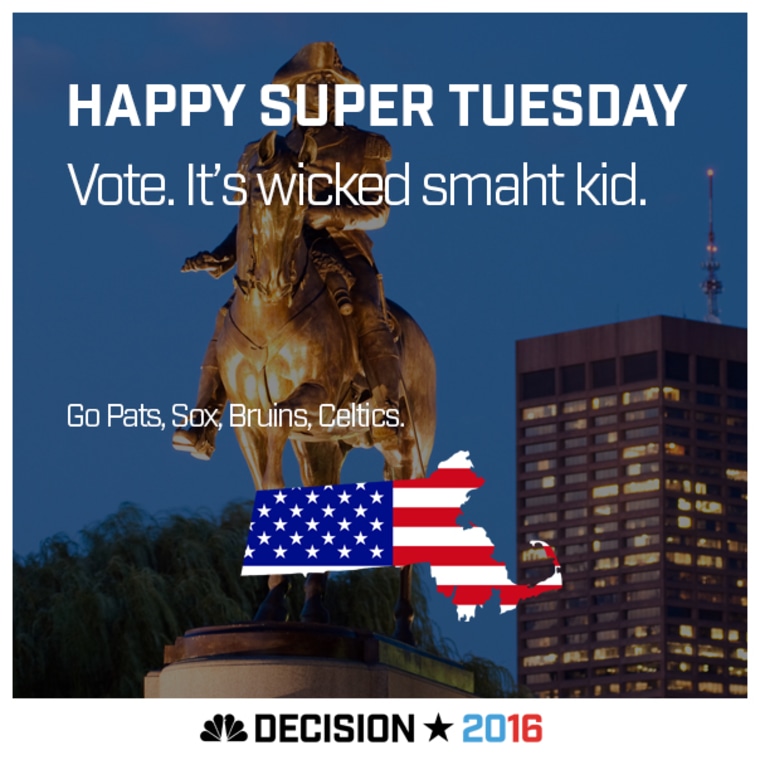 Minnesota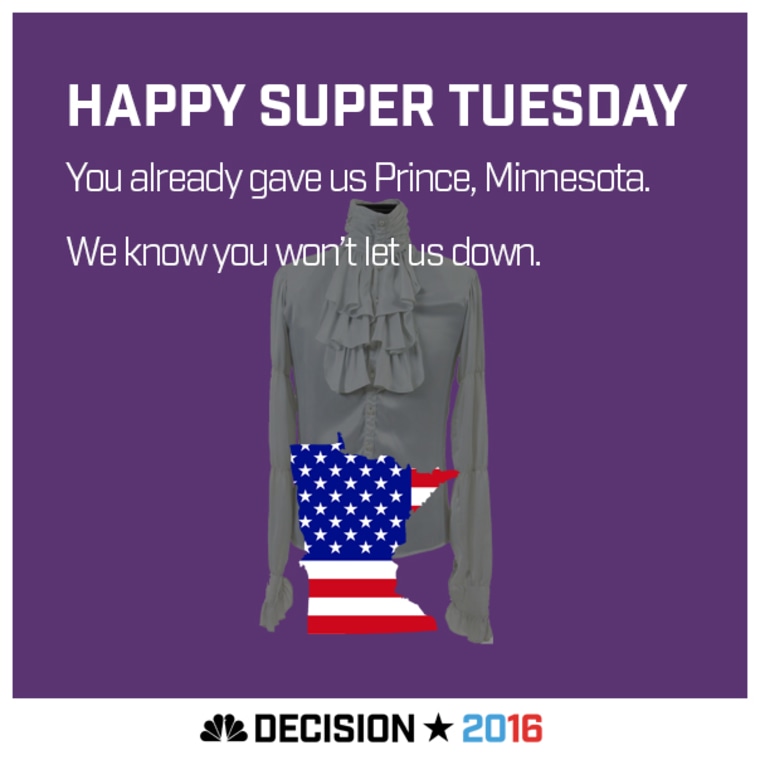 Oklahoma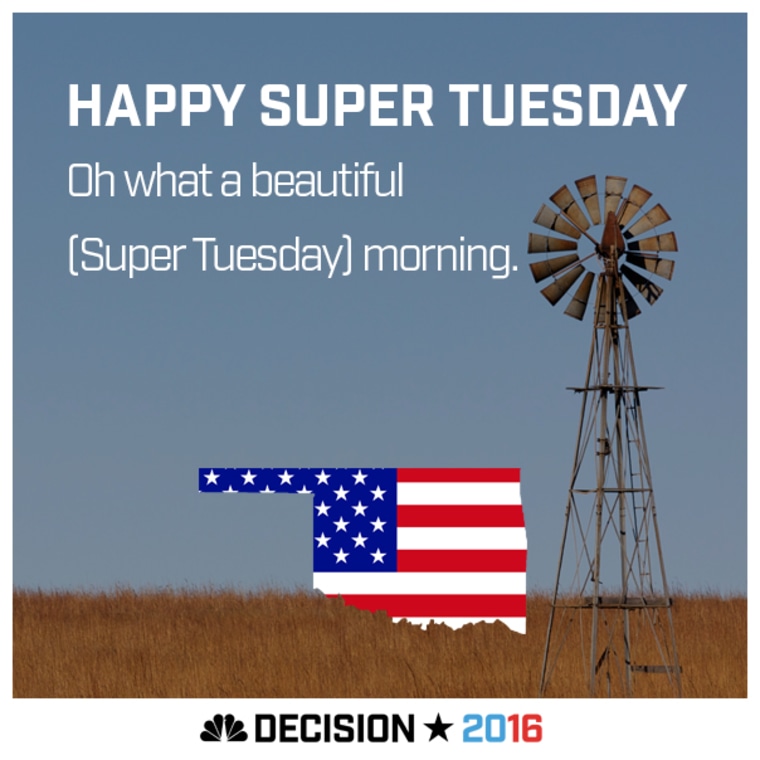 Tennessee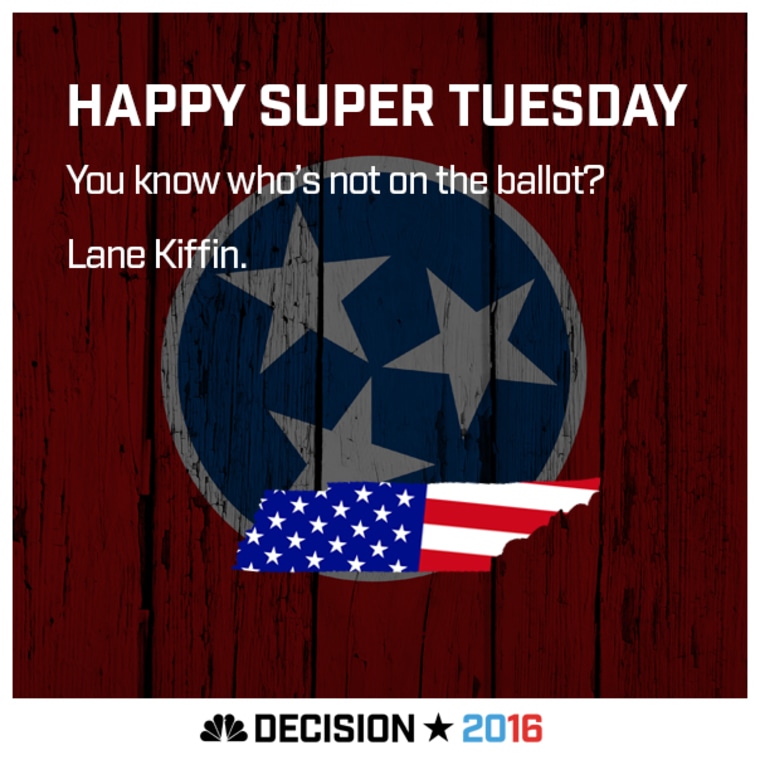 Texas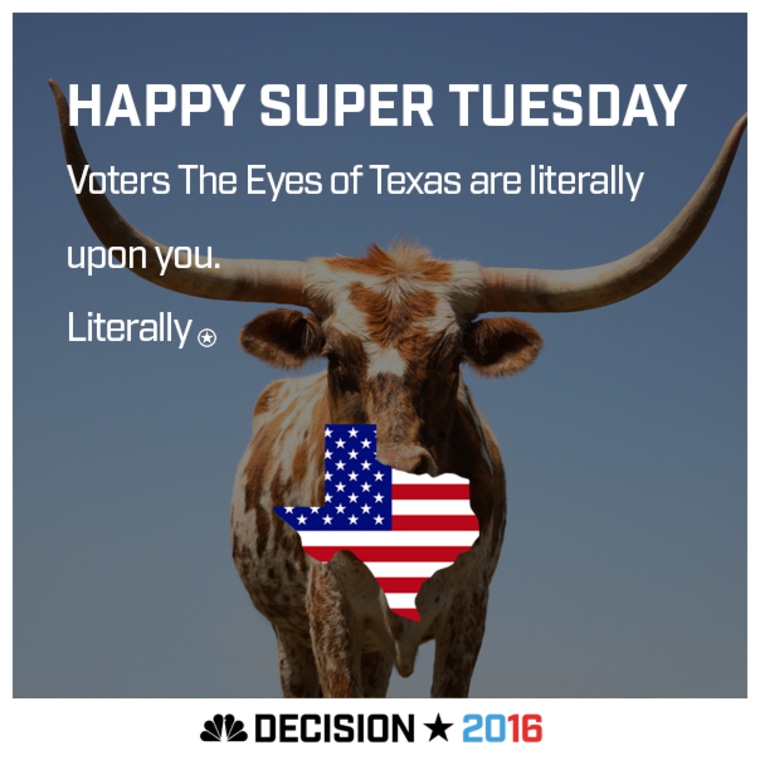 Vermont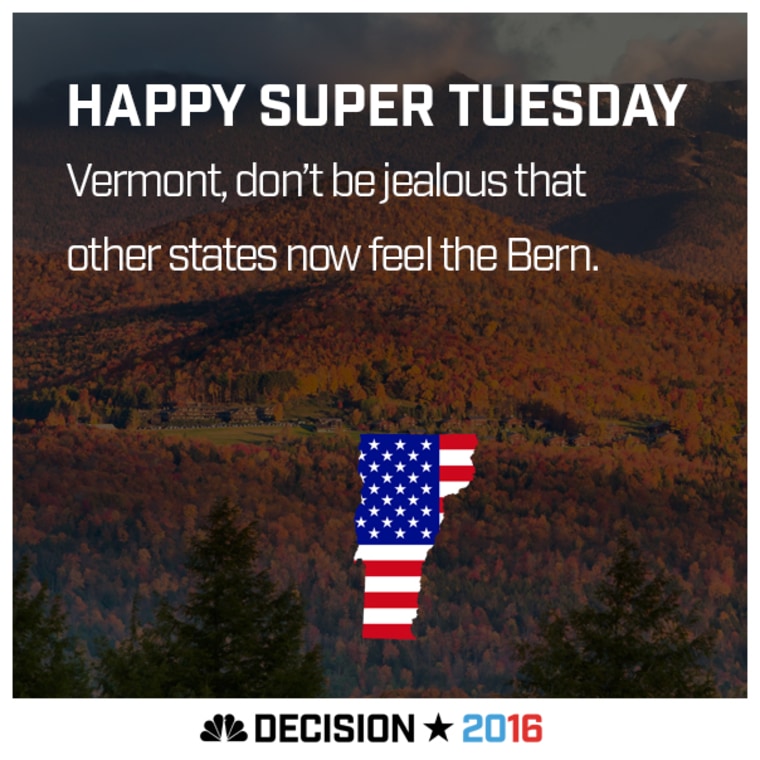 Virginia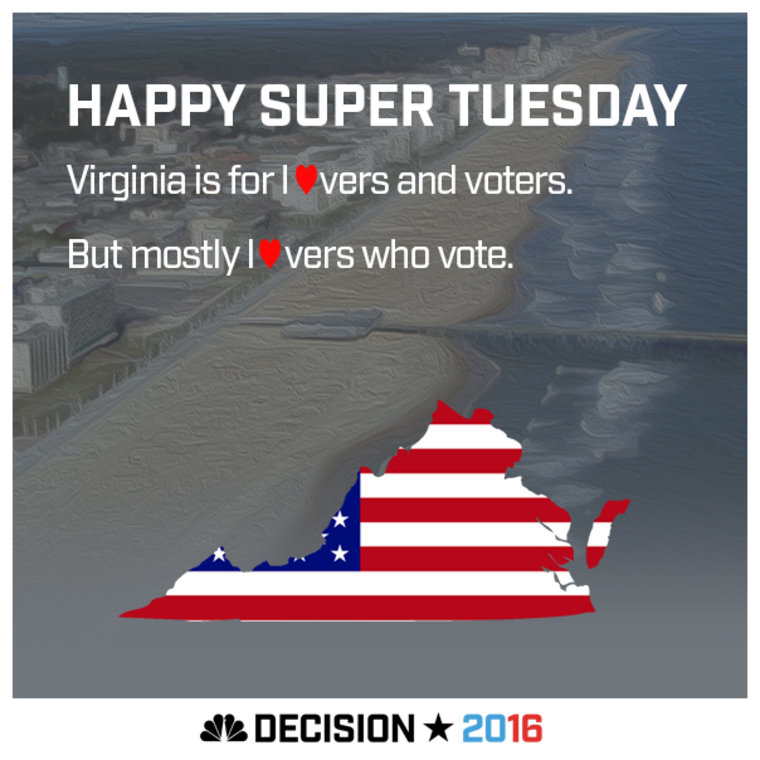 Wyoming