Baylor University football coach Art Briles was suspended indefinitely Thursday in the wake of a scandal surrounding the school's poor handling of sexual assault and domestic violence allegations against members of the powerhouse football team, NBC News confirms. 
Kenneth Starr, the former special prosecutor best known for his role in the Bill Clinton impeachment saga, has been removed from his role as university president, effective May 31, but will continue his role as chancellor and as professor at Baylor's law school. Meanwhile, Athletic director Ian McCaw will be sanctioned and placed on probation.
Baylor has been under scrutiny for months as evidence of the school's inaction when football players were accused of sexual assault mounted. As first reported by HornsDigest.com, the school's board of regents is holding the men responsible for the mishandling of accusations against at least five football players, two of whom, Tevin Elliott and Sam Ukwuachu, have already been convicted of raping women at the school. Elliot is currently serving a 20-year prison sentence. Those five assaults were reported between 2009 and 2016, a window that falls entirely under Briles' tenure. 
"Baylor failed to take appropriate action to respond to reports of sexual assault and dating violence reportedly committed by football players," an independent report by the law firm Pepper Hamilton, initiated by the university's board of regents, found. "The choices made by football staff and athletics leadership, in some instances, posed a risk to campus safety and the integrity of the University. In certain instances, including reports of a sexual assault by multiple football players, athletics and football personnel affirmatively chose not to report sexual violence and dating violence to an appropriate administrator outside of athletics."
RELATED: BYU student says school is punishing her for reporting rape
Briles' leadership has been credited with reversing the fortunes of the school's football program, which has posted winning seasons in four of the last five years, won two Big 12 championship titles, and produced a Heisman Trophy winner and eventual 2012 NFL Offensive Rookie of the Year in Robert Griffin III. Briles is one of the nation's highest-paid college football coaches, with a reported annual salary of nearly $6 million, including bonuses and incentives. 
While it seemed Briles would be spared due to his sideline success, especially with top recruits already committed for the coming seasons, the school seems to be turning away from the win-at-all-costs stigma that surrounds the nation's college football programs and is instead looking to take a step forward in the growing fight against sexual assault on college campuses.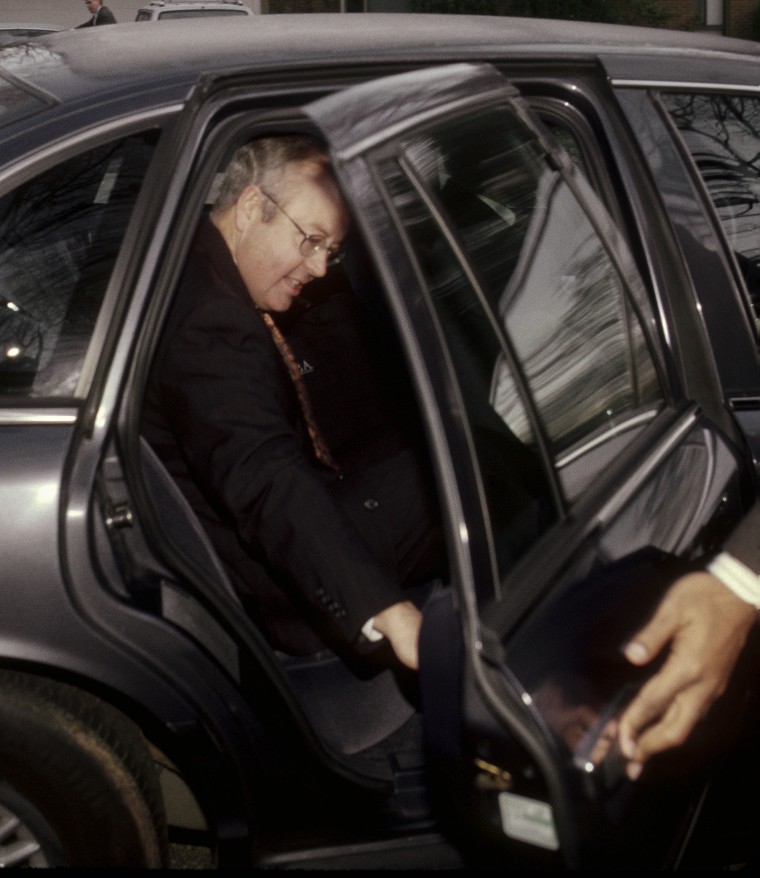 Coincidentally, Starr gained national notoriety for prosecuting a case that revolved around sexual impropriety. In the late 1990s, as a special prosecutor tasked with investigating the Clintons' Whitewater real estate holdings and the death of their attorney Vince Foster, Starr created a firestorm by instead charging the 42nd president with perjury for mischaracterizing the nature of his relationship with former White House intern Monica Lewinsky. Clinton was eventually impeached (but not convicted) for his actions, and Starr also became widely vilified for spending a considerable amount of taxpayer dollars on what was seen in some circles to be a partisan crusade.
Starr has since taken a more favorable view of Clinton. He was recently profiled in the New York Times, where he praised Clinton as "the most gifted politician of the baby boomer generation" and applauded what he called the former president's "redemptive process" after their public squabbles in the 1990s. The controversy over sexual assaults at Baylor were briefly alluded to in that article, but its is unclear whether he was asked about them or declined to comment on them for the story.
The 69-year-old has faced criticism for not attending a vigil for the alleged sexual assault victims, for placing the football team's fortunes ahead of campus safety and for not calling as much attention to the issue as he could have. Starr did, however, write in February, "Sexual violence emphatically has no place whatsoever at Baylor University."
RELATED: Sam Ukwuachu likely indicted in 2014
Just days before Starr's letter, ESPN aired interviews with several of Elliott's accusers and pointed out that Baylor hadn't complied with a federal order to hire a Title IX coordinator to respond to allegations of sexual assault until 2014, three years after the government urged them to do so.
"They didn't just not respond; they responded by turning me away and telling me that it was not possible for me to receive help from them," said one of the alleged victims, identified as Tanya by ESPN's "Outside the Lines."
Another ESPN "Outside the Lines" report in April 2016 found that Baylor took two years before investigating allegations against two other football players, Tre'Von Armstead and Myke Chatman.
According to the Dallas Morning News, Baylor, the oldest university in Texas and the world's largest Baptist institution of higher education, currently boasts a majority female student body (58 percent). Historically, however, the school has struggled with issues of gender equality and has been cited repeatedly by the federal government for failing to provide the same athletic opportunities for female athletes as it does for male ones.