The Senate on Tuesday unanimously passed controversial legislation that would allow the families of September 11th victims to sue Saudi Arabia — one of America's regional allies — if they are found to be responsible for helping support the terror attacks.
"When you lose someone to such evil...the temptation is to curse the darkness," Sen. Chuck Schumer, D-New York, one of a group of bipartisan lawmakers pushing the legislation said during a press conference on Tuesday. "These families have lit a candle … not only to bring justice to themselves but to send a loud message to foreign governments. If you help create terrorism on American soil, you will be brought to justice."
Sen. Lindsey Graham, R-South Carolina, had been blocking this legislation but recently released his hold. The Senate passed the measure by unanimous consent after Schumer and bill co-sponsor, Sen. John Cornyn, R-Texas, spoke on the floor.
RELATED: Ahead of Saudi trip, Obama wedged in debate over 9/11 report secrecy
The White House strongly opposes the legislation and reiterated Tuesday that the administration feels that the bill would leave America vulnerable to similar suits. The Senate-passed legislation would clear the way for Americans to sue foreign nations if they are found to be responsible for terror attacks on U.S. soil — an attempt to support the 9/11 families' efforts.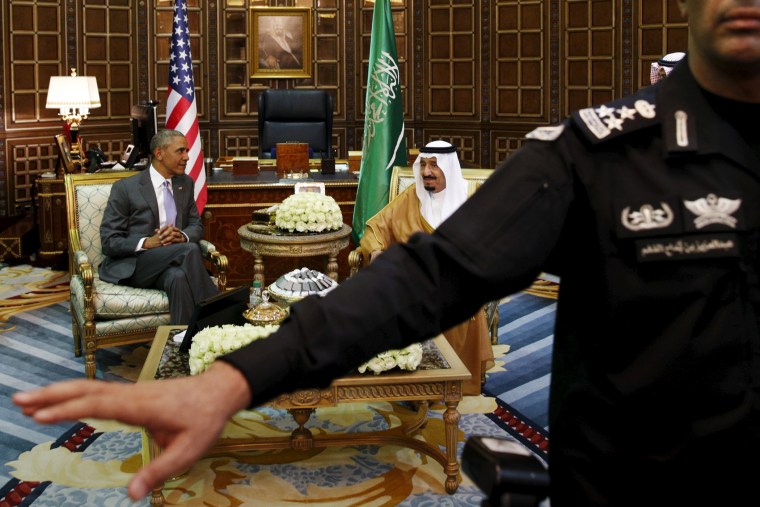 "We have to consider the significant unintended consequences of moving forward with legislation like this," White House press secretary Josh Earnest said during a press briefing on Tuesday. "It could put the U.S. at risk around the world … it is a dangerous proposition."
Relations between the U.S. and Saudi Arabia have been strained of late — partly the result of regional unrest and frustration over the legislative efforts aimed at holding that country accountable in the September 11th attacks.
Saudi Arabia said they previously warned they could sell off $750 billion in American assets if that nation is held liable for the attacks.
"We said that a law like this is going to cause investor confidence to shrink. And so not just for Saudi Arabia, but for everybody," Minister Adel Al-Jubeir said earlier this month in a statement.
The Saudi Foreign Minister said that Saudi Arabia's position on the proposed legislation was based on basic principles of relations between states, particularly the principle of sovereign immunity.
"In fact what they [Congress] are doing is stripping the principle of sovereign immunities which would turn the world for international law into the law of the jungle," he said."That's why the [Obama] administration is opposed to it, and that's why every country in the world is opposed to it."
The Saudis did not respond specifically to the Senate vote on Tuesday but maintain they were not complicit in the 9/11 attacks.
Cornyn called the Saudi's position on being forced to sell off American assets a "hollow threat."
RELATED: Obama in Saudi Arabia: Chilly reception likely as old allies face new pressures
The brouhaha centers on the belief, held by a number of 9/11 families and a bipartisan cadre of lawmakers that Saudi Arabia was involved in the attacks on that fateful day: 15 of the 19 terrorists were Saudi. There is also a renewed push to declassify 28 pages of a 838-page congressional report from 2002 that some critics, such as former Senator Bob Graham, say will highlight funds and connections that helped terrorists pull off the 9/11 attacks.
The 9/11 Commission, in a separate report, previously said it "found no evidence that the Saudi government as an institution or senior Saudi officials individually funded" the attacks. But some critics say the phrasing in the report was crafted in a way as to leave open the possibility of a connection.
As of now, there are no plans in the House to take up this bill.
Speaker Paul Ryan has said in the past this issue needs to be looked at and a House Judiciary committee aide told NBC News that the committee intends on holding a hearing on the Senate version of the bill in the near future.
"I think we need to look at it," Ryan told reporters at a recent press conference. "I think we need to review it to make sure that we're not making mistakes with our allies and that we're not catching people up in this that shouldn't be caught up in this.
This story first appeared on NBCNews.com.