GOP presidential hopeful Sen. Marco Rubio launched his "A New America Store" on Friday. The online shop features a lot of standard campaign trinkets.
There are bumper stickers, buttons and lapel pins...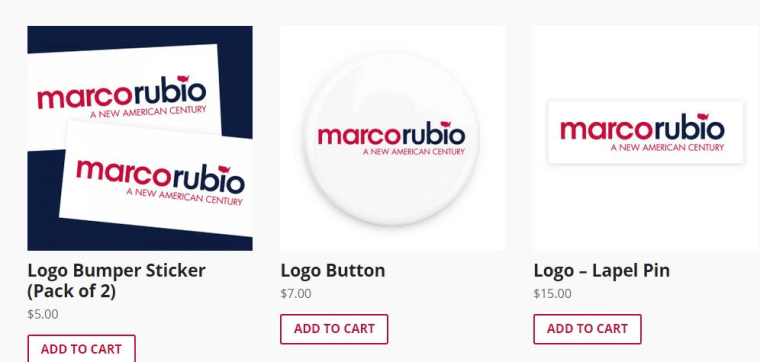 But our favorite is the $45 "Marco Polo."

And what's most impressive is the way his campaign rolled out promotion for the items on Twitter:
Does the "Marco Polo" top Hillary Clinton's "Everyday Pantsuit?"