Scholastic Publishing says it will stop distribution of a children's picture book that received wide criticism for depicting President George Washington's slaves as jovial workers.
The publisher announced Sunday that "A Birthday Cake for George Washington," released on Jan. 5, was being pulled from shelves, and all returns of the book would be accepted.
"We believe that, without more historical background on the evils of slavery than this book for younger children can provide, the book may give a false impression of the reality of the lives of slaves and therefore should be withdrawn," Scholastic said in a statement. "We do not believe this title meets the standards of appropriate presentation of information to younger children, despite the positive intentions and beliefs of the author, editor, and illustrator."
Reviewers on Amazon.com and social media slammed the book for its portrayal of a historical figure, Hercules, and his daughter, both of whom were enslaved by Washington.
"I can't believe people are celebrating a children's story that depicts happy, joyful slaves. Horrible. Please don't let your children read this," wrote one reviewer on Amazon. The comment came with one star, as did 86 percent of the reviews on the online retailer's site.
Children's book reviewer School Library Journal called the book "a highly problematic work."
"Young readers without sufficient background knowledge about the larger context of American slavery may come away with a dangerously rosy impression of the relationship between slaves and slave owners, and those with a deeper understanding are likely to find this depiction offensive," School Library Journal said in its review.
Scholastic originally defended the book — which focuses on Hercules' struggle to make Washington's birthday cake without sugar — and pointed readers to an author's note and an editor's note.
The author, Ramin Ganeshram, wrote in an appended message in the book that Hercules was eventually freed — but his daughter, who narrates the book, remained enslaved her entire life.
"I know these facts from the nearly four years of research I did with the aid of historians," Ganeshram wrote Thursday, lamenting that readers are focusing on the characters' attitudes, rather than the historical accuracy and depiction of a "remarkable, talented, and resourceful" Hercules.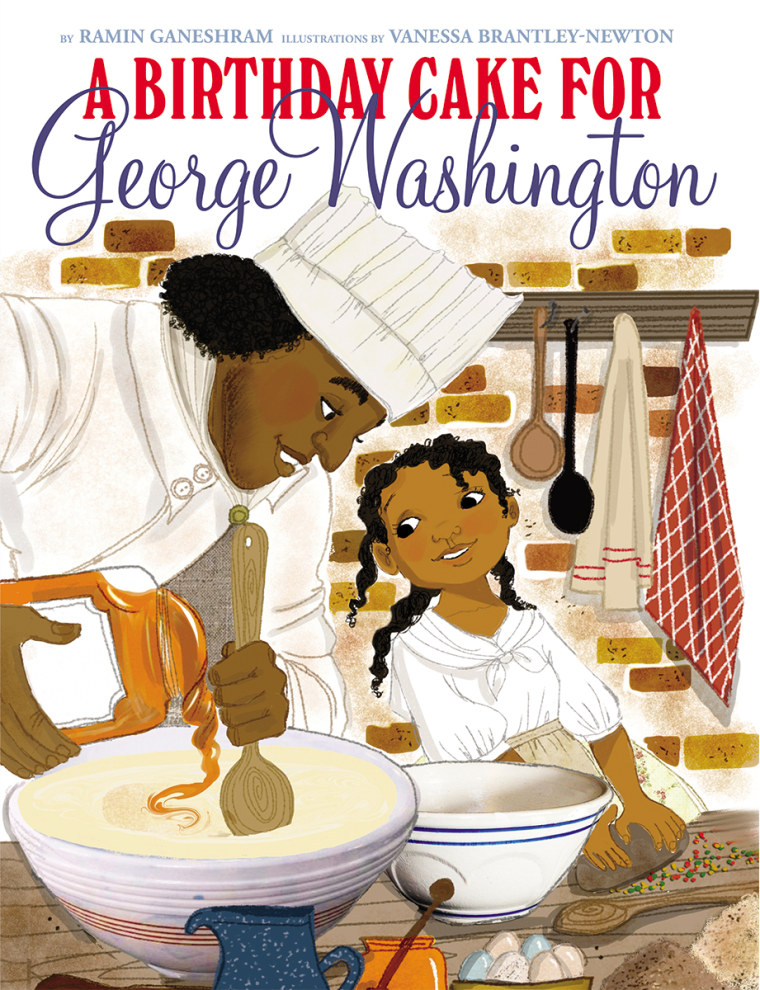 "It is the historical record — not my opinion — that shows that enslaved people who received 'status' positions were proud of these positions," Ganeshram wrote, in defense of her decision to give him and his daughter sunny dispositions.
Hercules "was quite proud of his status in the Washington home, and he lived a life of near-freedom," echoed editor Andrea Davis Pinkney in her defense of the book, which she penned on Jan. 6. "They were not happy about being enslaved, but there was joy in what they created through their intelligence and culinary talent."
A review by Kirkus compares "A Birthday Cake for George Washington" to another children's book, "A Fine Dessert," which was criticized for similar reasons. The review points out that the main difference between the two books lies in their creative teams.
"A Fine Dessert" was written and illustrated by two white women, while "A Birthday Cake for George Washington" was written by an Iranian-Trinidadian woman and edited and illustrated by African-American women.
"That a white creative team and a creative team of color, each working separately, came up with two books so similar in so many ways proves only one thing: intelligent people can disagree," the review said.
This article originally appeared on NBCNews.com.