The Kansas City Royals backed the superb two-hit pitching of Johnny Cueto with a relentless attack to rout the New York Mets 7-1 on Wednesday and take a 2-0 lead in the best-of-seven World Series.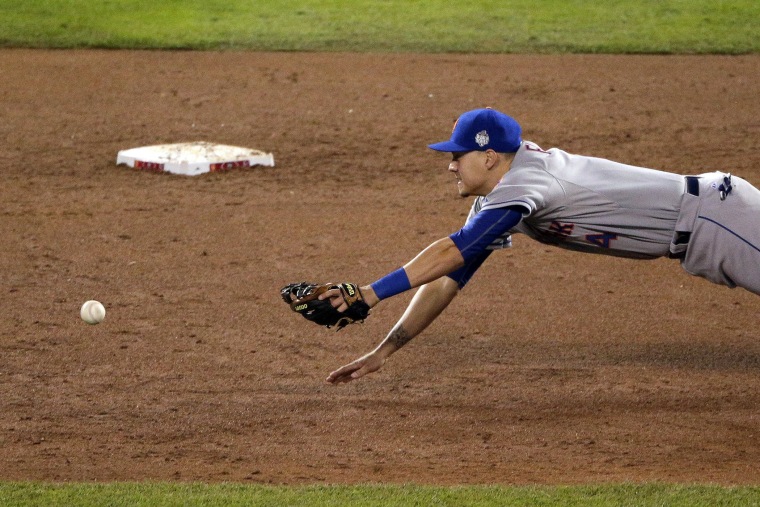 Cueto, painting the corners and showing off his wide variety of deliveries, went the full nine innings in posting the first complete game in the World Series by an American League pitcher in 24 years.
The dreadlocked righthander was locked in a pitcher's duel with Mets ace Jacob deGrom until Kansas City came to bat in the fifth after New York had grabbed a 1-0 lead in the fourth.
DeGrom had yielded just one hit over the first four innings but a lead-off walk to Alex Gordon got it started and five singles later, three of them after two outs, it was 4-1 for the home team and a three-run burst in the eighth made it a rout.
The victory took the Royals, who lost last year's World Series in seven games to the San Francisco Giants, halfway to winning their first Fall Classic crown in 30 years with the series shifting to New York for Game Three on Friday.