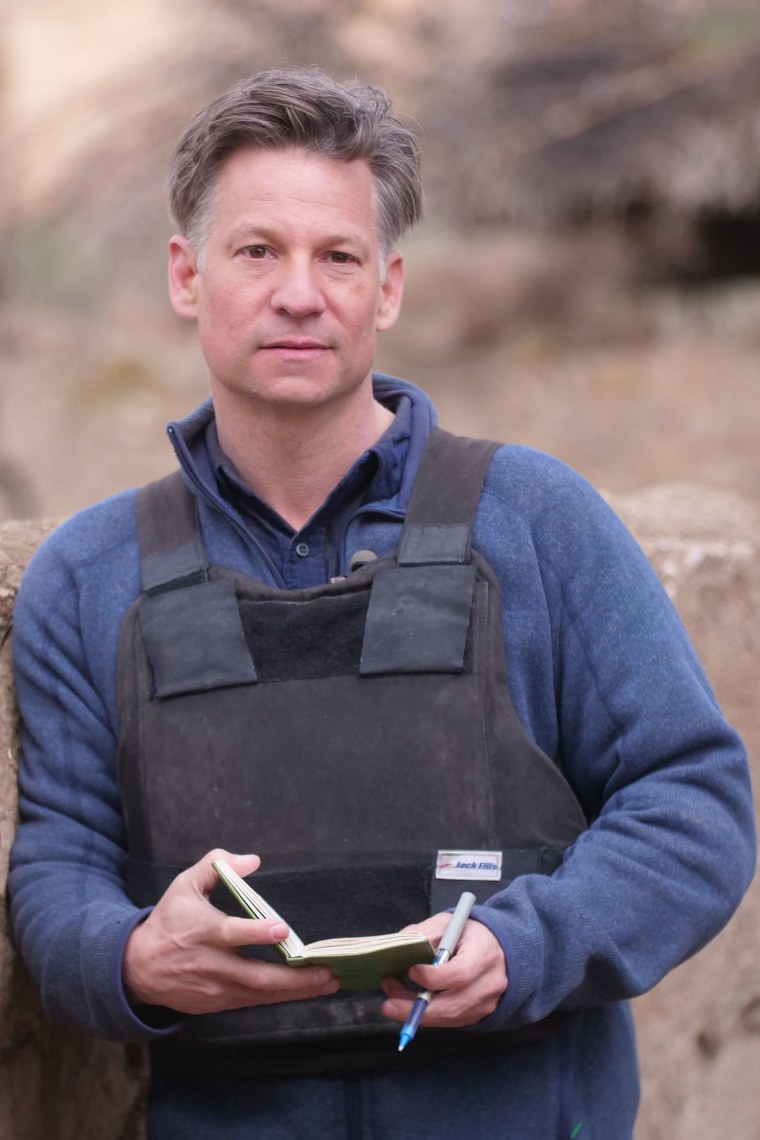 Richard Engel is widely regarded as one of America's leading foreign correspondents for his coverage of wars, revolutions, and political transitions around the world for over twenty years. He is recognized for his outstanding reporting on the Syrian civil war, the 2011 revolution in Egypt, the conflict in Libya, the wars in Iraq and Afghanistan, and overall unrest throughout the Arab world.
Engel was named chief foreign correspondent of NBC News in April 2008. His reports appear across all NBC News and MSNBC platforms, including "NBC Nightly News with Lester Holt," "TODAY," "Meet the Press," "Dateline" and NBCNews.com.
Engel also hosts the special ongoing award-winning series "On Assignment with Richard Engel" on MSNBC, which draws on his over twenty years of experience of award-winning original reporting in the field and combines in-depth reporting with interviews in key locations across the world.
Engel's work has received numerous awards, including eight News & Documentary Emmy Awards. Most recently, "On Assignment" won the prestigious Peabody Award for "American Betrayal," as well as the Sigma Delta Chi Award and the National Headliner Award for the same episode. "On Assignment" also won the Edward R. Murrow Awards' Continuing Coverage category for its series of investigative reports on Vladimir Putin and Russia, as well as the prestigious Scripps Howard Award for outstanding reporting on this subject.
Additionally, Engel was honored with two Peabody Award for his coverage of the rise of ISIS (2014) and for his reporting on the Viper Company, a remote U.S. Army unit in Afghanistan (2008), and the National Headliner Award for his continuing coverage of Syria (2020). In 2013, Engel was the recipient of the John Chancellor Award for Excellence in Journalism and was also honored with the "Tex" McCrary Award for Journalism Excellence by the Congressional Medal of Honor Society. Richard also received two Alfred I. duPont-Columbia University Awards for his coverage of the Arab uprisings (2012) and for his report "War Zone Diary" (2008) – The one-hour documentary, compiled from his personal video journal, gave a rare and intimate account of the everyday realties covering the war in Iraq. In 2007, Engel received the Medill Medal for Courage in Journalism, the first ever given to a broadcast journalist, for "War Zone Diary."
Engel is the author of three books, "A Fist in the Hornet's Nest", "War Journal: My Five Years in Iraq," and "And Then All Hell Broke Loose: Two Decades in the Middle East."
Engel lived in the Middle East after graduating from Stanford University in 1996 with a B.A. in international relations. He speaks and reads fluent Arabic, which he learned while living in Cairo. He has also traveled extensively in the Middle East and can comfortably transition between several Arabic dialects spoken across the Arab world. He is also fluent in Italian and Spanish.
Engel and "On Assignment with Richard Engel" are on Twitter at @RichardEngel and @OARichardEngel.