WASHINGTON -- If you want to understand why Speaker John Boehner is resigning, look no further than the Values Voters Summit, where Republican presidential candidates lined up on Friday to celebrate the news of the Ohio lawmaker's impending departure with a crowd of fired-up evangelical conservatives.
Leaving little doubt where they stood on the matter, the audience burst into sustained, wild applause and rose from their seats after Florida Sen. Marco Rubio, one of several White House contenders at the event, informed the crowd of Boehner's impending exit.
RELATED: John Boehner to resign next month
"It's not about him or anybody else and I'm not here today to bash anyone, but the time has come to turn the page," Rubio said to further applause. "The time has come to turn the page and allow a new generation of leadership."
Rubio wasn't the only one at the event to earn cheers for hailing the news that Boehner, who frequently clashed over tactics with the kind of conservative voters who dominated the event, would leave Congress at the end of October. Texas Sen. Ted Cruz credited the activists in the room with toppling Boehner; Donald Trump told reporters the news was "very good for everybody"; and former Pennsylvania Sen. Rick Santorum said it was time for his old colleague, who had "changed a bit" in office, to leave.
"You want to know how much each of you terrify Washington?" Cruz, the most influential leader of the tea party bloc in Congress, said at Friday's summit. "Yesterday, John Boehner was speaker of the House. Y'all come to town and somehow that changes. My only request is: Can you come more often?"
Louisiana Gov. Bobby Jindal urged Senate Majority Leader Mitch McConnell to resign as well, along with every single member of Congress. Former Arkansas Gov. Mike Huckabee told reporters he was "disappointed" in the House's performance under Boehner. Dr. Ben Carson praised Boehner's dedication, but added that he "picked a good time to step down."
In contrast, presidential rival Jeb Bush offered only praise for Boehner's service on Twitter, who the former Florida governor said "dedicated his life to public service." The two are longtime friends and Boehner actively encouraged Bush to run for president. Ohio Gov. John Kasich, who has criticized the current shutdown push, said in a statement that Boehner "leaves a legacy of unparalleled integrity and steady, mature leadership during difficult times that will be a model for future Speakers." 
The opposing reactions, one from politicians like Rubio and Cruz, who rose within Congress in the tea party era, and one from veteran politicians more closely associated with Boehner's establishment wing, were indicative of long running divisions within the GOP. 
Boehner's career was defined by a never-ending series of battles with conservative factions, most of which were about simply keeping the government open and preventing a self-inflicted debt crisis amid constant calls for greater confrontation with the White House.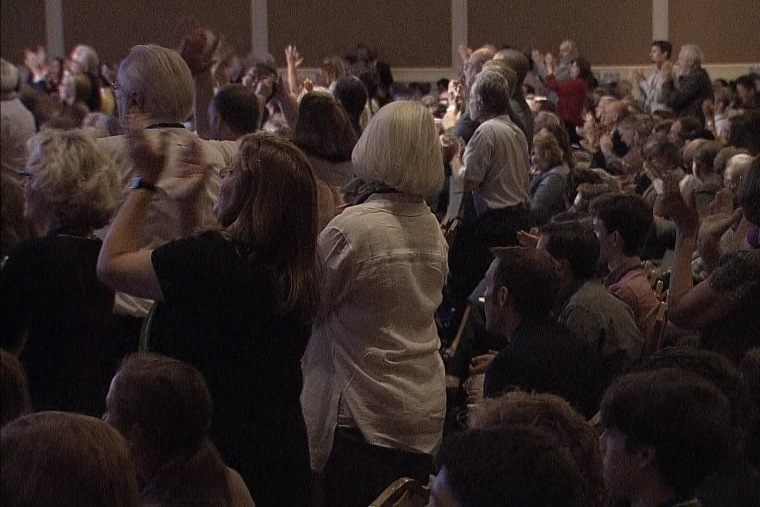 The Planned Parenthood fight that coincided with Boehner's exit fit the mold perfectly: Pro-life members, outraged over a series of hidden camera videos by a conservative group in which Planned Parenthood officials discussed compensation for using fetal remains in medical research, demanded a standoff to defund the group. Republican leaders, including Boehner and Senate Majority Leader Mitch McConnell, warned that the votes were not there and that President Obama would veto any such move. Their branch of the party feared that any prolonged shutdown would damage the GOP brand at a time when their prospects of winning the White House are promising.
These kinds of fights often spread to the presidential trail, where activists at events like the Values Voters Summit put heavy pressure on candidates to support a hardline approach, which in turn encourages hardliners in Congress further, and so on and so forth. The cycle has played out on health care, immigration, and now abortion.
Speaking to a mob of reporters after his speech, Cruz twisted the knife some more over reports that Boehner would bring up spending legislation that included funding for Planned Parenthood to break the current shutdown impasse. 
"If it is correct that the speaker, before he resigns, has cut a deal with Nancy Pelosi to fund the Obama administration for the rest of its tenure to fund Obamacare, to fund amnesty, to fund Planned Parenthood, to fund the duration of this Iran deal and then, presumably, to land a cushy K Street job after joining with the Democrats to implement all of President Obama's priorities, that is not the behavior of the Republican speaker of the House," Cruz said. 
The conference comes as an unusually large number of religious issues are at the center of the American political conversation in addition to the Planned Parenthood fight. 
Pope Francis spoke to a joint session of Congress on Thursday and lent support to a number of progressive priorities, including efforts to combat climate change and reduce inequality, while also condemning abortion and the death penalty, and later visiting a group of nuns who have sued for a religious exemption to Obamacare's birth control mandate. Carson, who spent the week arguing that a Muslim-American should not be president, told reporters the "general tenets of Islam" were "not compatible with our Constitution" though he added anyone was free to run for office.  
Kentucky clerk Kim Davis , who was in attendance at Friday's event, is also involved in an ongoing standoff over her refusal to issue marriage licenses to same-sex couples on religious grounds, backed up by presidential candidates like Cruz and former Arkansas Gov. Mike Huckabee. 
"Kim Davis and people like her will never ever go to jail one minute if I'm president of the United States," Huckabee said onstage.