Residents and community leaders in Phoenix said they will rally again Friday night after a local police officer shot and killed an unarmed black man earlier this week, the latest in a series of incidents that have galvanized nationwide protests over police treatment of African-American men. About 100 people marched to the Phoenix Police Department headquarters Thursday night to demand authorities identify the officer, and additional rallies are planned in coming days.
RELATED: Protests continue in NYC and nationwide over Garner grand jury
The Phoenix officer reportedly shot and killed Rumain Brisbon, 34, a black father of four, on Tuesday night, less than 24 hours before a grand jury in New York decided not to indict NYPD officer Daniel Pantaleo in the July 17 death of Eric Garner in Staten Island, and about a week after a St. Louis grand jury decided not to indict police officer Darren Wilson in the Aug. 9 shooting death of 18-year-old Michael Brown in Ferguson, Missouri.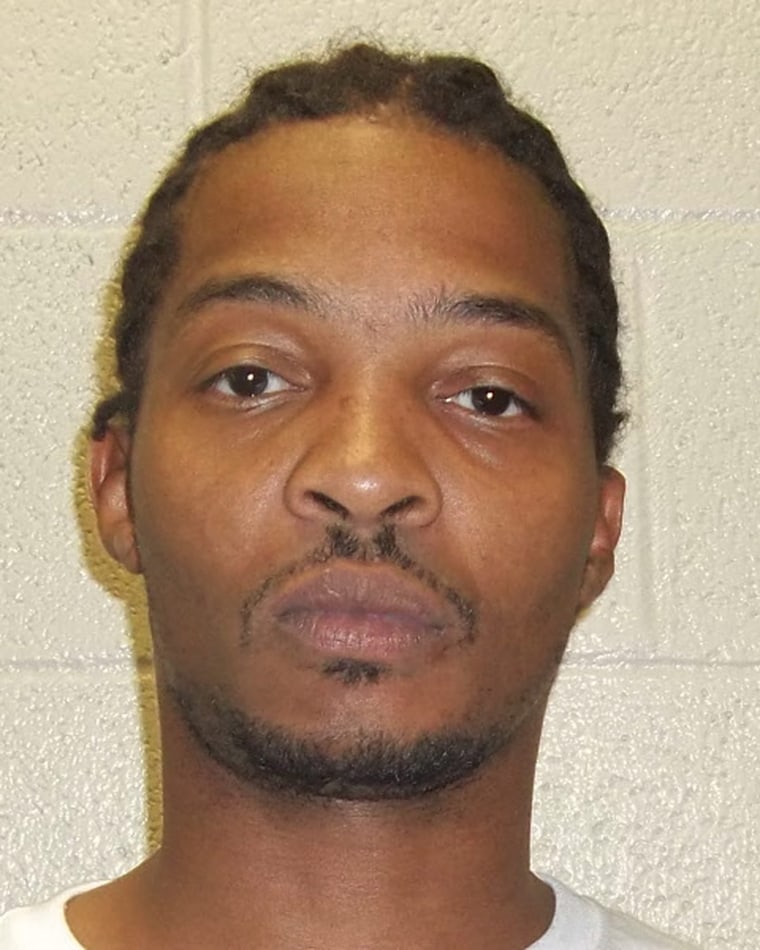 As a result of the recent decisions, as well as the fatal police shooting of 12-year-old Tamir Rice in Cleveland, Ohio last week, thousands of Americans have taken to the streets in multiple cities, including Ferguson, New York, Cleveland, Boston, Chicago, Los Angeles, and Washington, D.C. On both Wednesday and Thursday nights, large crowds blocked highways and chanted messages, including, "no justice, no peace" and "black lives matter."
The Phoenix police released a statement late Thursday saying that the officer involved in Brisbon's shooting was a white, 30-year-old male with seven years of experience on the force.
"We have released the preliminary information on this case and do not plan on commenting further until the investigative process is complete," Sgt. Trent Crump of the Phoenix Police Department told msnbc.
The Phoenix officer was responding to a burglary call Tuesday night when a local resident told him that people in a black sport-utility vehicle were selling drugs, according to the release obtained by msnbc. The officer requested additional help and allegedly approached the SUV, giving several commands for the driver, later identified as Brisbon, to show his hands. Brisbon, according to police, then put his hand into his waistband, which prompted the policeman to draw his gun. Brisbon fled, and the officer chased him in an attempt to detain him. A struggle developed between the two men.
"The officer was unable to maintain his grip on the suspect's hand during the struggle, fearing Brisbon had a gun in his pocket the officer fired two rounds striking Brisbon in the torso," the report says.
The officer wasn't injured during the incident.
Authorities later identified the object in Brisbon's pocket as a bottle of pain pills. They also reportedly found a semi-automatic handgun on the driver's side of the vehicle and a jar containing what is believed to be marijuana.
Marci Kratter, an attorney for Brisbon's family, told The Arizona Republic, a Phoenix newspaper, that "numerous witnesses" would dispute the officer's account and that "we intend to pursue this to the full extent of the law."
Brisbon's mother and girlfriend spoke to the local NBC News affiliate, and said they hoped the local and national conversations about his death don't focus on race. Rather, they want people to realize he was a loved father, son, and boyfriend.
"This had nothing to do with race," said Nora Brisbon, the man's mother. "This is about Rumain and the wrong that was done to him, and I want people to focus on that. If they want to rally, let's support him positively."
"... fearing Brisbon had a gun in his pocket the officer fired two rounds striking Brisbon in the torso."'
Protests over the shooting are expected to continue, with a rally planned for Friday night and another early next week. Residents held a march through Phoenix on Thursday night that included nearly 200 people, a member of the Maricopa County branch of the NAACP told msnbc. Earlier in the evening, about 30 community leaders met to discuss next steps and an ongoing plan of action.
A rally is scheduled for Monday at 5:30 p.m. local time at Phillip Memorial Church in Phoenix. Organizers hope to use the event as a way to gauge what other actions should be taken in light of the broader movement calling for police reforms to address the spate black deaths at the hands of police across the country in recent months.
Almost two weeks ago in Cleveland, police officer Timothy Loehmann apparently shot and killed 12-year-old Tamir Rice, who was holding a toy "airsoft" gun outside of a recreation center. On Thursday, Attorney General Eric Holder determined there is reasonable cause to believe the Cleveland police engage in a pattern and practice of using excessive force, following the conclusion of a civil rights investigation launched last year to examine hundreds of cases.
Holder's trip to Cleveland came amid a heated national conversation about police practices, community trust in law enforcement and public safety. "We must seek to heal the breakdowns that we have seen," he said during his visit. He recognized the problems are both complex and longstanding, and are occurring in multiple U.S. cities.
Trymaine Lee contributed to this report.