President Barack Obama on Tuesday presented a long-awaited plan to Congress to shut down the detention facility at Guantanamo Bay, insisting that keeping the prison open is "contrary to our values."
"It's been clear that the detention center at Guantanamo Bay does not advance our national security," Obama said from the Roosevelt Room at the White House. "It undermines our standing in the world."
The plan, which has been on Obama's agenda since he took office in 2009, hinges on the transfer of between 30 and 60 detainees to U.S. soil, and suggests several possible locations in South Carolina, Kansas and Colorado. The rest of the 91 detainees at the prison would be sent to other countries.
There are currently 35 detainees eligible for transfer, and the plan calls for an accelerated review of remaining detainees to determine whether they pose a threat — and, if not, if they should be eligible for transfer.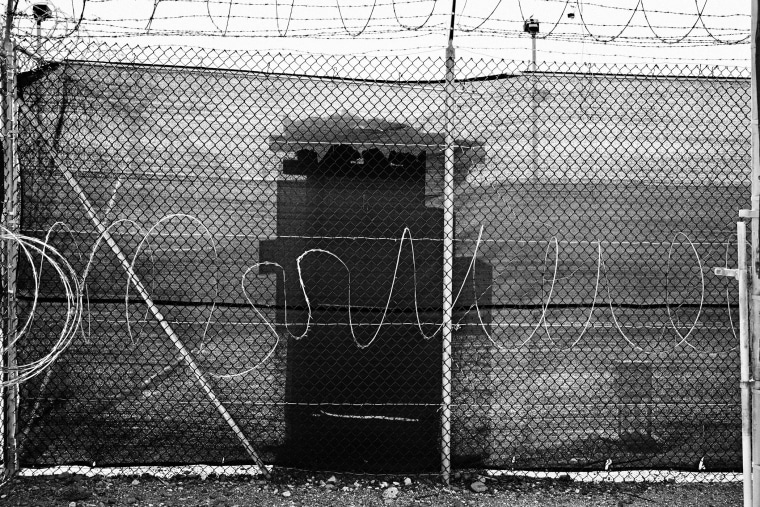 Obama will likely face pushback from Republicans in Congress. Both chambers have repeatedly passed legislation banning any effort to move detainees to the U.S.
"President Obama seems to be captured on one matter by one campaign promise he made in 2008," Senate Majority Leader Mitch McConnell, R-Ky., said on the Senate floor on Tuesday.
McConnell said Congress has expressed its views on Obama's plan through multiple votes to prevent the transfer of terrorists to communities in the U.S.
Rep. Mac Thornberry, R-Texas, chairman of House Armed Services Committee, has said his panel would hold a hearing on a closure plan. But he sent a letter to Obama warning that Congress has made clear what details must be included in any plan and that anything less than that would be unacceptable.
President Obama said politics has complicated an issue which once had bipartisan agreement.
"When I first ran for president, it was widely recognized the facility needed to close," Obama said, adding that former president George W. Bush and former Republican presidential candidate Sen. John McCain, R-Ariz., once backed closure.
But such plans became unpopular, Obama said.
"Suddenly, many of those who said it needed to close backed off because they were worried about the politics," he said.
U.S. officials say the plan considers 13 different locations in the U.S., including seven existing prison facilities in Colorado, South Carolina and Kansas, as well as six other locations on current military bases. They say the plan doesn't recommend a preferred site and the cost estimates are meant to provide a starting point for a conversation with Congress.
Members of Congress have been demanding the Guantanamo plan for months, and those representing South Carolina, Kansas and Colorado have voiced opposition to housing the detainees in their states.
The administration is currently prohibited by law from moving Guantanamo Bay detainees to the United States.
"This isn't even a case where the president can use some kind of pen and phone strategy by claiming the Congress refused to act," McConnell said. The White House hasn't officially ruled out the possibility of the president using executive action to close Guantanamo Bay prison if an agreement with Congress isn't struck.
Obama, for his part, called for immediate action.
"I don't want to pass this problem on to the next president," he said.
This story originally appeared on NBCNews.com