Updated at 8:06 a.m. ET: President Barack Obama, an avid basketball fan, and first lady Michelle Obama took in the USA-Brazil game at the Verizon Center in Washington on Monday night.
The Obamas even appeared on the "Kiss Cam," the in-house video that spotlights kissing couples on jumbo TV screens during a break in the game.
The Obamas did not kiss during the first half when the camera focused on them, NBC News reports. They even received roars and some boos from the crowd, according to The Associated Press.
But in the fourth quarter, the "Kiss Cam" once again pointed at the first couple and the president was ready: He put his arm around his wife and planted a big smooch and a hug on the first lady as the crowd roared with approval.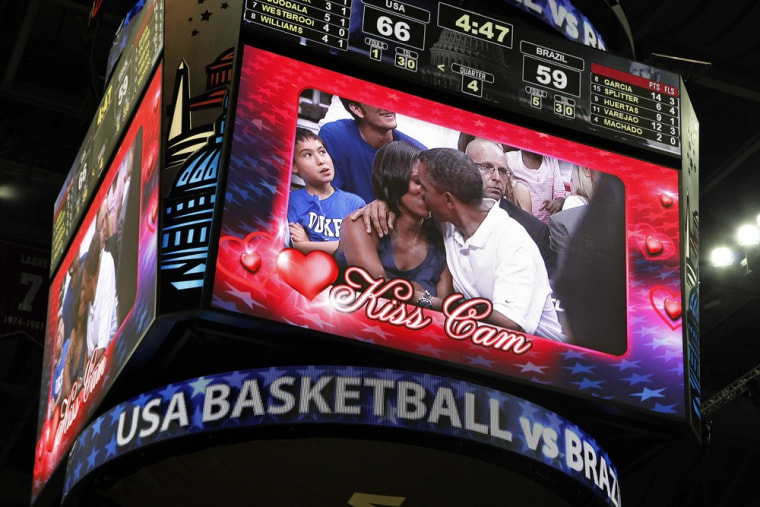 Slideshow: Obama's fourth year in office