Pope Francis may not be throwing any all-American footballs during his travels in the United States, but you can send an emoji of him doing so.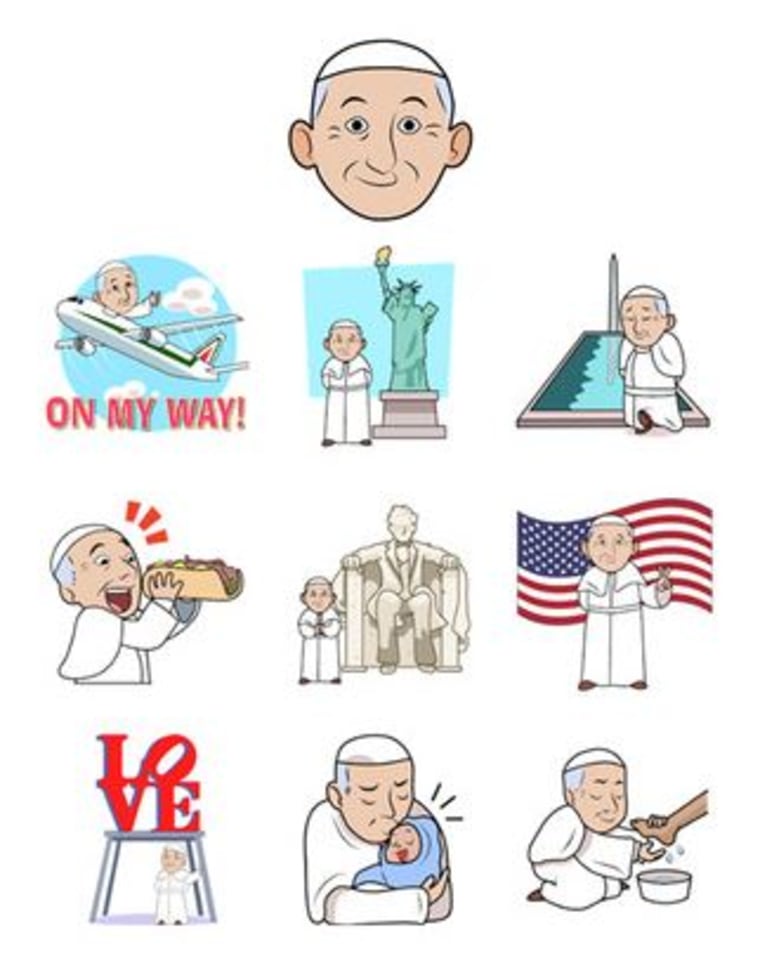 A set of pope emojis were released earlier this month, coinciding with the pope's first visit to America. The cartoons include renderings of the pope standing with iconic American settings, such as the Statue of Liberty, Washington Monument and the Liberty Bell. Others include him engaging in wholesome American activities: Crowd surfing, taking a selfie with fans, and playing different sports. There are a total of 52 emojis, 14 of which are also animated gifs.
The emojis, designed by Swyft Media, are a part of the "Good is Winning" campaign by Aleteia, a global media company that aims to engage Catholics around the world and promote the pope's messages.
The emojis are yet another way younger generations are connecting with the pontiff. He was the first pope to join Twitter and send a tweet himself. Since his arrival in the U.S., there have been a number of trending hashtags, including #PopeInUSA, #LoveLikeFrancis and #WalkWithFrancis.
Users can download the pope emojis from the Apple app store or Google Play store. They can be used with most messaging apps, including iMessage, WhatsApp and Facebook Messenger.