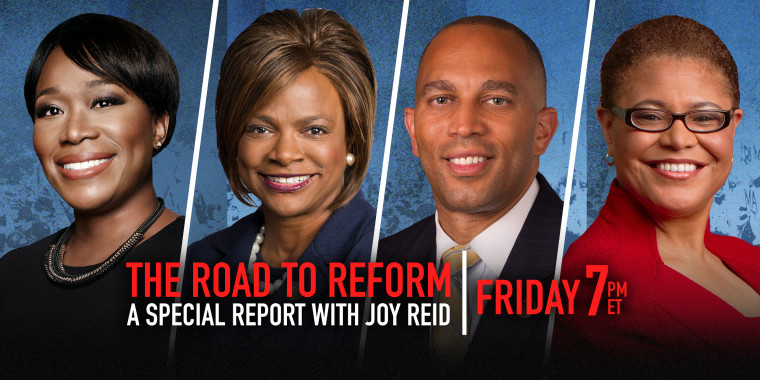 At this moment of reckoning for America, Joy Reid sits down with three members of the Congressional Black Caucus to talk about police reform: Chairwoman Karen Bass, Congresswoman Val Demmings and Congressman Hakeem Jeffries.
This special will air on Friday, June 26 at 7 p.m. ET.
Topics will include the political battle for police reform, the power of police unions, the growing calls to defund the police, the use of deadly force and no-knock warrants, and the fight to end systemic racism and racial division in the United States.
Do you have a question for them? Fill out the form below for a chance to participate! If selected, an MSNBC producer will reach out with detailed instructions.
The submission period has now ended.