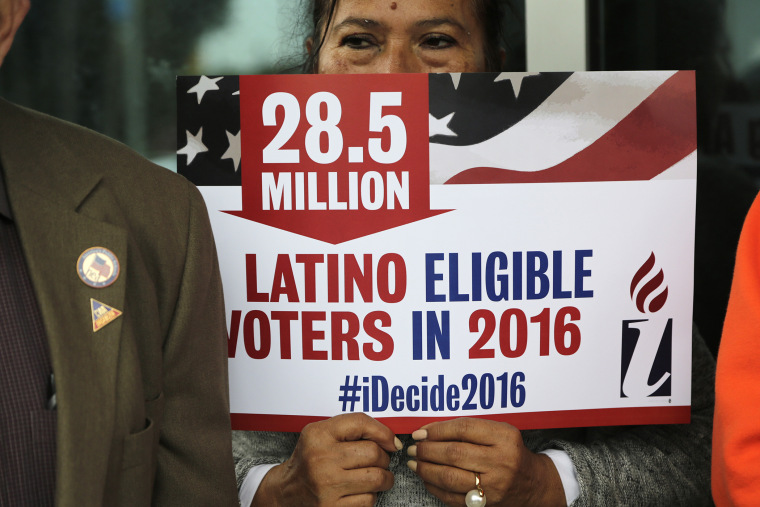 The National Association for Latino Elected Officials released information today outlining the importance of the Latino vote in critical states like Colorado and Nevada. According to NALEO Educational Fund projections, more than 13.1 million Latino voters will cast ballots in the upcoming presidential election, up from 11.2 million in 2012. This would mark a 17 percent increase in turnout and an 8.7 percent increase in the Latino share of the vote from Election 2012.
An earlier report by Pew Research Center underlined the importance of reaching out to Latinos because of their youth. Almost half of eligible Latino voters are millennials, reports Pew Research. The extraordinary growth of the Latino population is putting increasing pressure on candidates in key states to reach out to Latinos, and states once deemed "swing states", such as Colorado and Nevada, are swinging less each election cycle.
RELATED: How Marco Rubio and Ted Cruz are likely to lose a Latino-heavy state
However, NALEO cautions that despite the numbers, the youth of the Latino population along with their diversity across the country, that politicians should not take Latino voters for granted.
"Early primary results have shown that the Latino vote is still very much up for grabs, even within the nation's major political parties," stated Arturo Vargas, National Association of Latino Elected and Appointed Officials (NALEO) Educational Fund executive director. "With more than 13.1 million Latinos expected to head to the polls to make their voices heard, no candidate or political party can afford to take our support for granted if they want to win the race for the White House in 2016."
Follow NBC News Latino on Facebook, Twitter and Instagram. 
This article first appeared on NBCNews.com.