The Academy Awards on Sunday were many things -- long, at times uncomfortable, sometimes quite moving and occasionally politically charged. With the Oscars themselves taking place amid controversy over their lack of diversity -- and by extension the entire film industry's -- some edgy moments were to be expected, but there were unexpected, incisive moments, too.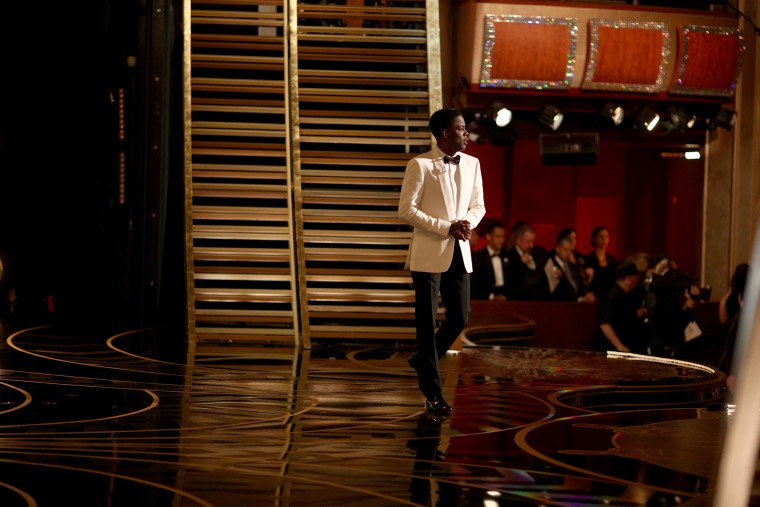 Adam McKay dumps on Trump: "The Big Short" director referenced the ongoing presidential election campaign when accepting the Oscar for Best Adapted Screenplay. In a dig at Republican front-runner Donald Trump, McKay said: "If you don't want big money to control government, don't vote for candidates that take money from big banks, oil or weirdo billionaires: Stop!"
Costume Design winner's prediction: "Mad Max: Fury Road" costume designer Jenny Beavan made the first, but not the last reference to climate change from on stage, which has curiously been on the sidelines as an issue throughout much of the 2016 election cycle. She said the apocalyptic film could be very "prophetic" if "we're not kinder to each other and if we don't stop polluting our atmosphere."
Andy Serkis also slams Trump: In the second and last zinger directed at Trump of the night (host Chris Rock never mentioned him) legendary motion capture performer Andy Serkis (of "Lord of the Rings" and "Planet of the Apes" fame) went out of his way to insult the GOP candidate, comparing him to a "meglomaniacal monster." 
A film that made a difference: Sharmeen Obaid-Chinoy, who won for Best Documentary Short said that her film "A Girl In the River: The Price of Forgiveness" -- the result of "determined women" -- inspired the prime minister of Pakistan to change his country's law on honor killing."That is the power of film, " said Obaid-Chinoy. In an awards show dominated by male filmmakers, her win was a refreshing breath of fresh air.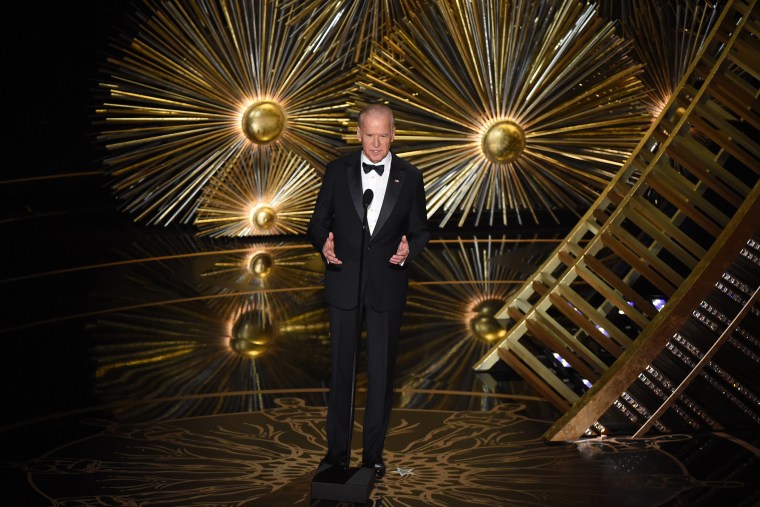 "Til it Happens to You" provokes tears: In arguably the most emotional moment of the night Lady Gaga performed a dramatic version of her ballad "Til It Happens to You" seated at a piano with little of her usual theatrics. The finale of the song was capped with dozens of alleged sexual abuse victims walking on stage. They clasped and raised their hands high, receiving a rousing round of applause. Several audience members were visibly in tears when the lights went up.
Sam Smith's "very proud gay" moment: Lady Gaga ended up losing the Best Song award unexpectedly to crooner Sam Smith for his "Spectre" theme song "Writing's On the Wall." Smith referenced Sir Ian McKellen's claim that no openly gay man had won an Oscar before: "If this is the case, even if it isn't the case, I wanna dedicate this to the LGBT community all around the world. I stand here tonight as a proud gay man and I hope we can all stand here together as equals one day," he said.
RELATED: Stacey Dash appearance confuses Oscars audiences
Allejandro G. Inarritu's talks color: In an emotional Best Director victory speech (his second in a row, he won in 2015 for "Birdman"), "The Revenant" director made a powerful plea for diversity. As the first director of color to win two Oscars in a row, Inarritu acknowledged how "lucky" he was to be the Oscar stage, called on viewers to "liberate themselves from all prejudices" and said he looked forward to the day where the "color of the skin become as irrelevant as the length of hair."
Leonardo DiCaprio gets global: In the acceptance speech virtually every Oscar prognosticator predicted, Leonardo DiCaprio finally took home an Oscar after five previous nominations. He used the last leg of his speech to address his passion for environmental issues. After pointing out that last year was the hottest in record history, DiCaprio said, "Climate change is real and it is happening right now. It is the most urgent threat facing our entire species. And we need to work collectively together and stop procrastinating."
"Spotlight" surprise: In one of the biggest shocks of the night, the critically acclaimed journalism drama "Spotlight" beat the heavily favored "Revenant" in the Best Picture category. The film explored the Boston Globe investigation of the Catholic Church's child abuse scandal and one of its producers Michael Sugar said he hoped the movie provide a voice for victims "that will resonate all the way to Vatican."
"Pope Francis, it's time to protect the children and restore the faith," he added.