The first couple appeared on the cover of Parade magazine Sunday, while Vice President Joe Biden captured the cover of New York Magazine Monday, the day before the Democratic National Convention kicks off in Charlotte, N.C.
The Obama Parade profile follows a cover story the magazine published of Mitt and Ann Romney ahead of the Republican National Convention. Similar to the Romney piece, the president and his wife Michelle Obama answered some questions from readers and the public, including on the economy and stalemate in Washington.
The president championed his proposed tax cuts for the middle class, health care reform, and college financing (aka support for student loans) as ways that he will help struggling Americans.
---
Asked by Parade how he responds to Romney's assertion that he is making the United States "far more like Europe," thus associating the president as somebody with "foreign ideas," Obama turned it back on Republicans.
When you look at the policies I've promoted, they used to be considered bipartisan, mainstream ideas. What's changed is not me. What's changed is where the Republican Party's gone. In fact, a lot of the things I've done are things that Mr. Romney, when he was governor of Massachusetts, seemed to promote. … What's absolutely true is that we've had to take some emergency steps, like saving the auto industry, that weren't free, that weren't popular, but were the right thing to do.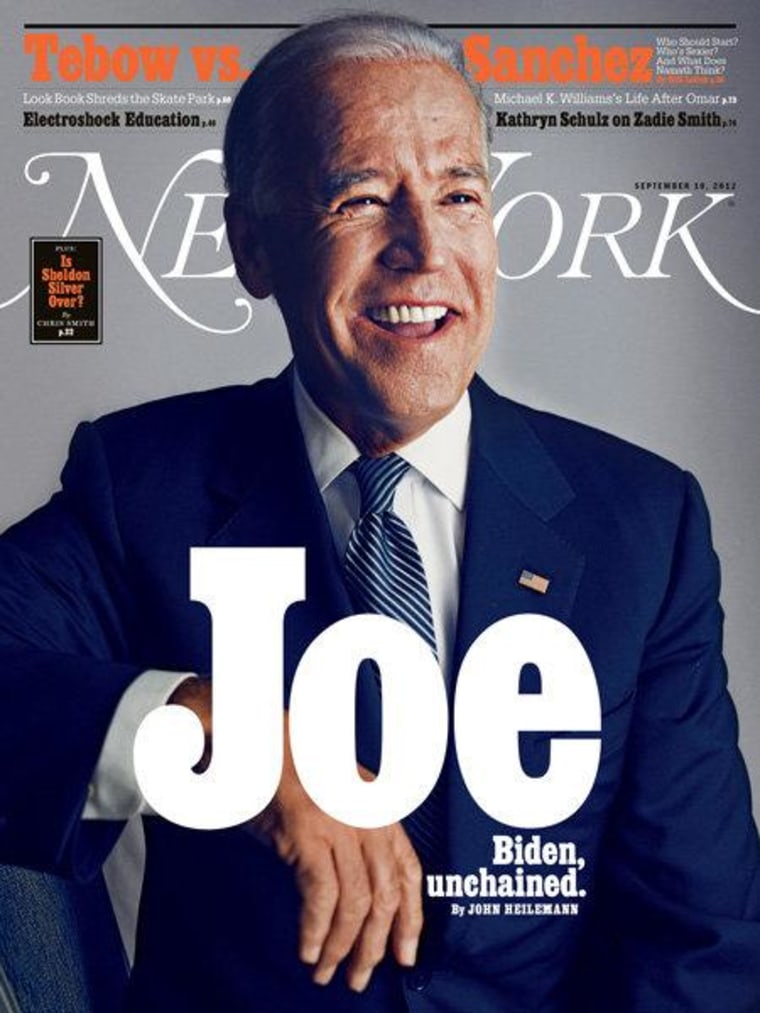 New York's feature, "Joe Biden Isn't Finished" by John Heilemann, also an msnbc contributor, takes a look at the role the vice president will play in this year's election, including how he matches up to the Republican vice president candidate Paul Ryan and how the Obama campaign will make use of Biden's political strengths.
[Biden] would spend the fall doing what seconds-in-command always do, what he'd been doing for months already: wielding the hatchet, revving up the base, and shoring up Obama with working-class whites, old folks, and Jewish voters, mainly in Florida, Ohio, and Pennsylvania. He would uncork a honking oration at the Democratic National Convention this week in Charlotte, "tell[ing] a story about my guy and how he's governed," as Biden puts it.But then Mitt Romney pulled a rabbit from his hat and upended those expectations. In filling his V.P. slot with the 42-year-old cheesehead chair of the House Budget Committee and author of the seminal governing document of the congressional wing of the Republican Party, Romney injected a bracing dose of youth, substantive audacity, political risk, and partisan glamour ... Suddenly, amazingly, the undercard mattered—with next month's toe-to-toe between the No. 2's elevated from a sideshow to a marquee event.
Biden will speak Thursday evening from the stage at the Democratic National Convention.