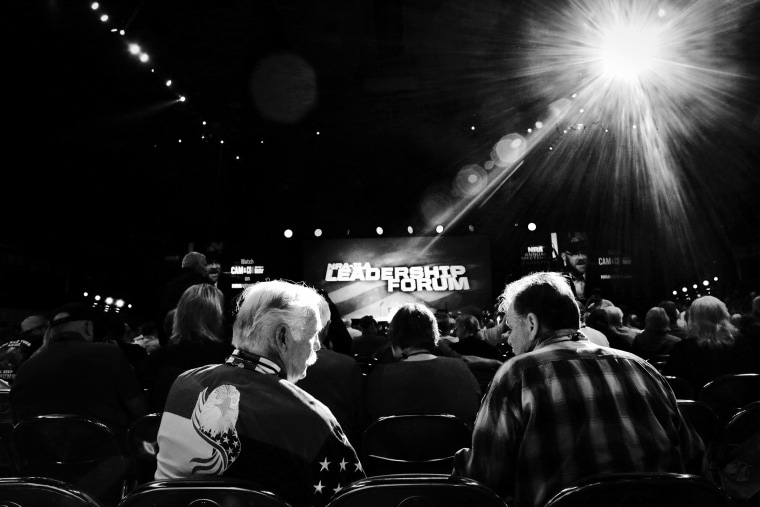 In one of the latest bursts of gun violence in Louisville, Kentucky, a 25-year-old man shot in the head died of his injuries Thursday, the coroner's office said.
His was one of at least three reported shootings in the city this week, coming as tens of thousands of people are expected to flood the downtown exposition center for a three-day meeting of the National Rifle Association.
But in the shadow of the NRA's largest gathering — a politically loaded event that has lured attendees with a speech from Donald Trump and "500,000 sq. ft. of spectacular firearms" — Louisville remains a city rattled by an uptick in shootings and homicides, the latest police data shows.
From January to April of this year, Louisville saw 150 shootings, up 40 percent from 107 in the same period in 2015.
On those shootings this year, 29 were fatal, up slightly from 24 in the same period in 2015.
In all of 2015, total shootings climbed to 353 — or about one a day. That's up 68 percent from 210 shootings in 2011.
Fatal shootings last year totaled 71, up 97 percent from 36 in 2011.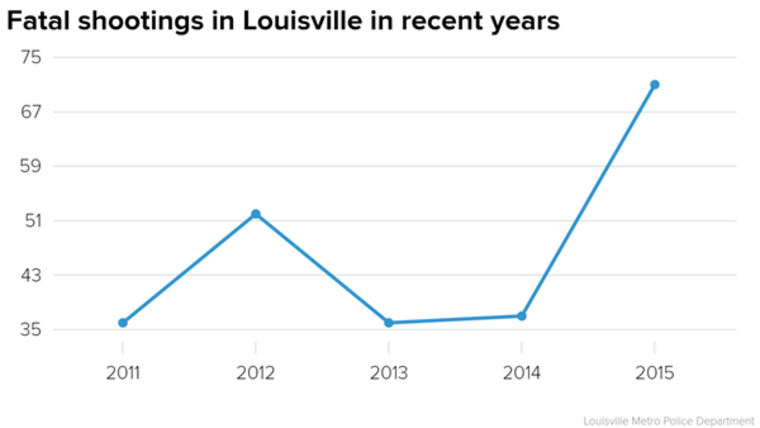 While the national murder rate is nearly five deaths to every 100,000 people, in Louisville, it's almost 12 times that average, according to NBC affiliate WLEX.
RELATED: Trump aims to assure wary gun rights supporters with NRA speech
Louisville police said they had 80 murders last year — the most in over three decades. Sixty-three of those cases involved guns. And the violence doesn't seem to be coming to close, officials say, with the rise of street gangs and the secondary gun market, the Louisville Courier-Journal reported.
"Anybody can sell a gun to anybody they want. There's no records check, there's no I.D.," Louisville Metropolitan Police Chief Steve Conrad 
told the Courier-Journal
 in March, adding that officers are seizing about 150 firearms a month.
Police have been using crime mapping to figure out where the violence is most severe and how to combat it, WLEX said. 
This article originally appeared on NBCNews.com.